Former President Donald Trump has picked up several more endorsements on Capitol Hill as he seeks re-election in a potential rematch with President Biden.
On Monday, the Trump campaign shared Rep. Greg Steube, a Republican from Florida, and several lawmakers from Tennessee, including Sen. Bill Haergy, Reps. John Rose and Diana Harshbarger, all endorsed the former president.
During an interview Monday night, Steube described Trump as the "only" candidate to begin immediately unraveling the policies and problems brought on by the Biden administration.
"I'm happy and honored to endorse Donald J. Trump for President in 2024," Steube told Newsmax. "He's the only person that can reverse, on day one, all of these disastrous policies of the Biden administration and the type of things that have happened under the Biden administration would have never happened under President Trump."
REP. HARSHBARGER ENDORSES DONALD TRUMP TO BE PRESIDENT: 'BIDEN ADMINISTRATION HAS FAILED US'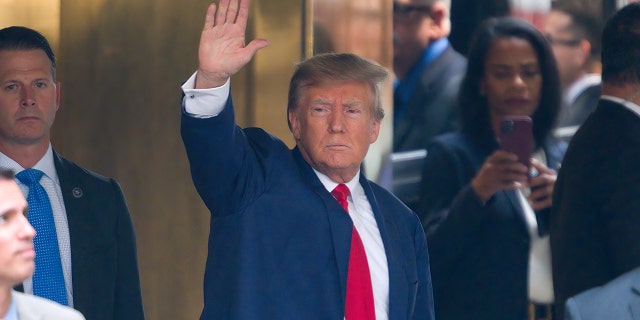 He added: "He's widely supported in my district, widely supported in Florida, and I'm honored to add my endorsement to the long list of endorsements for President Trump."
Steube is the latest endorsement Trump has picked up in Congress from the state of Florida, his campaign said. Reps. Matt Gaetz, Anna Paulina Luna, Byron Donalds, and Cory Mills have already endorsed the 45th president to become the 47th.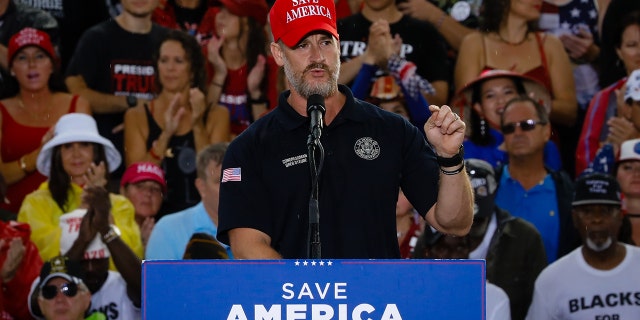 Also, over the last few days, Trump picked up a series of endorsements from Tennessee Republicans.
In a tweet on Monday, Sen. Marsha Blackburn, R-Tenn., said she "can't wait" until Trump is president again.
"Under President Trump, our economy was booming, gas prices were low, and inflation was under control. Our border was secure, our adversaries feared us, & our military was strong," Blackburn tweeted. "I am proud to endorse Donald Trump for President and can't wait until he's back in the White House."
TRUMP WORLD IS LOSING KEY PLAYERS TO DESANTIS AS MENTOR AND PROTEGE CLASH AHEAD OF GOP PRIMARY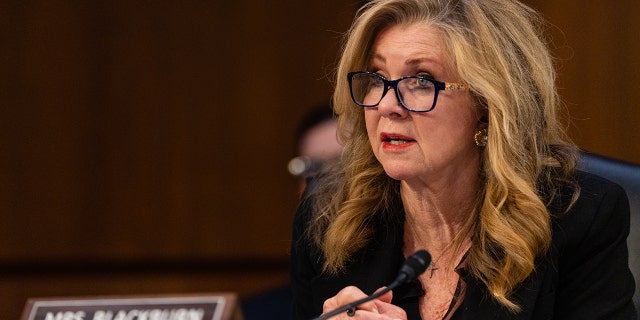 Sen. Bill Hagerty, who served in the Trump administration as U.S. Ambassador to Japan, also endorsed his former boss on Sunday.
"It is my honor to give my whole-hearted endorsement to Donald J. Trump to be the next President of the United States. I was honored to previously serve in his Administration," Hagerty wrote in a series of tweets. "Under President Trump, our border was secure, our nation was energy independent, & we witnessed a Blue-Collar Boom that lifted up American workers of all backgrounds. Under President Trump's leadership, we engaged with strength, & we encouraged our allies to stand strong with us."
The junior senator added: "President Trump stood up against Communist China, brought an end to Obama's failed approach of 'leading from behind,' and revived our military and law enforcement as they witnessed support from their Commander-in-Chief that had been lacking — and has now gone missing again after two years of Joe Biden's presidency."
"The mandate for a strong America has never been clearer, and I look forward to working again with President Trump to help our great nation find its way back from the precipice to the exceptional role we can and must play as a nation," Hagerty concluded.
Rep. Diana Harshbarger, R-Tenn., endorsed Trump in a statement Sunday evening and revealed that she has joined his campaign leadership team.
"As we face unprecedented challenges that threaten the American way of life, it's clear that the Biden administration has failed us," her campaign said. "Our economy teeters on the brink of recession, and we risk losing an entire generation to drug overdose deaths exacerbated by an open border. Meanwhile, Democrat-run cities and states have allowed lawlessness to become the norm, and corrupt judicial systems have made criminals into victims."
TRUMP HOLDS BIG LEAD OVER DESANTIS IN '24 GOP RACE, BUT MOST VOTERS SAY HE SHOULD BE DISQUALIFIED IF INDICTED
She added: "The world watches as we project weakness and invite conflicts with adversarial nations. But there is hope."
The Republican lawmaker said she wanted the U.S. to "return to the conservative values and leadership that once made America great."
"President Donald J. Trump has a proven track record of delivering results and putting America first," she also said. "He has done it before, and he can do it again. As an American who values proven leadership, I am proud to give my complete and full endorsement to President Trump. I urge my fellow East Tennesseans to join me in supporting him as we work to make America the greatest country the world has ever known once again."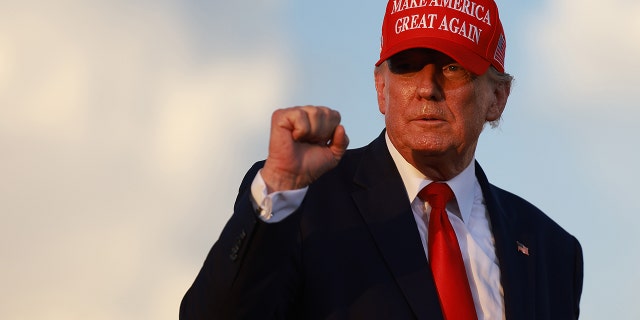 On Saturday, Rep. John Rose, R-Tenn., shared his endorsement of Trump.
"Under Biden's leadership, America is weaker than ever," he wrote in a statement. "Under President Trump, our economy was strong, our border was secure, and our conservative principles and freedoms were protected. In 2024, it is imperative that we elect a leader that projects strength. That's why I am endorsing Donald Trump for President."
CLICK HERE TO GET THE FOX NEWS APP
In a follow-tweet, Rose wrote: "President Trump was strong on the economy, strong at our border, and strong in protecting our freedoms and values. Joe Biden is weak on all of the above. Now more than ever we need a leader that projects strength. That's why I am endorsing Donald Trump for President in 2024."