FIRST ON FOX – Former Israeli Prime Minister Naftali Bennett has warned that the U.S. will face a nuclear escalation across the Middle East if Iran obtains nuclear weapons – which could then end up in the hands of terrorists. 
"If America doesn't want to see a 911 with nuclear bombs, (it) needs to stand strong with Israel on our battle to block Iran from acquiring nuclear weapons," Bennett told Fox News Digital in an exclusive interview. 
"Iran is now on the verge of acquiring nuclear weapons," he explained. "We have to stop it, because if they acquire nuclear weapons, Saudi Arabia will go nuclear. Turkey will go nuclear. Syria, Iraq, Egypt, the whole region will go nuclear, and you will have dozens and dozens of atom bombs in the hands of the craziest organizations on earth."
The Biden administration remains committed to pursuing the Joint Comprehensive Plan of Action (JCPOA) – also known as the Iran nuclear deal. It's been reported that a return to the deal would provide Tehran with access to some $275 billion in financial benefits during its first year alone. 
US CENTCOM CAPTURES ISIS OPERATIVE, ASSOCIATES IN HELICOPTER RAID IN SYRIA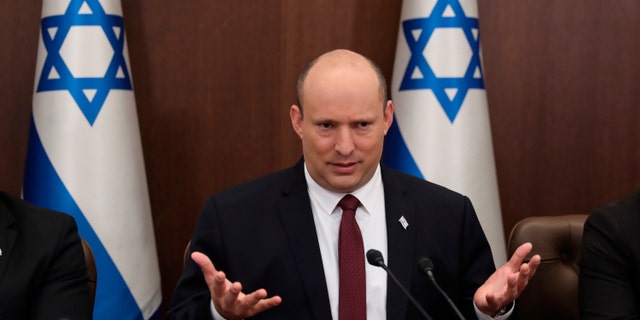 Negotiations over the deal hit a snag late last year as U.S. Secretary of State Antony Blinken admitted that talks had gone "backwards" as Iran continued to add "extraneous demands, demands unrelated to the JCPOA itself." 
Bennett, who served as prime minister between 2021 and 2022 as part of a rotational agreement for a coalition government, stressed that President Biden "clearly … loves the state of Israel" but noted that he has disagreements with the U.S. over its policy regarding Iran, but that both countries remain committed to figuring out how to prevent Iran from reaching weapons-grade uranium enrichment. 
"We have to prevent that, and that's a dialogue that needs to be taking place," Bennett said, stressing Iran's role as a major backer of proxy groups and motivator for terrorism in the region. 
CONFLICT-PLAGUED SUDAN REGION REPORTS 14 KILLED IN 3 DAYS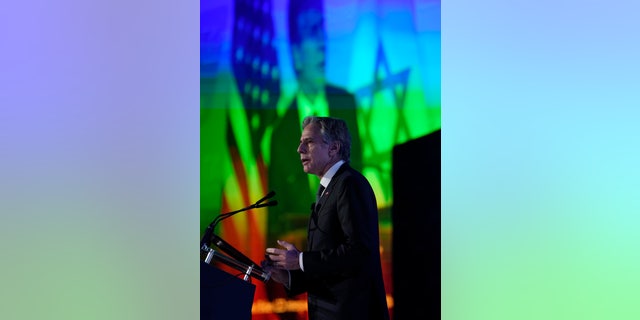 "Iran is the epicenter of the terror in the whole region," he said. "When you see the terror, that's Iran, when you see Hezbollah terror, that's Iran. Islamic Jihad terror."
"That's Iran," he stressed. "Iran is an empire of terror that is funding, training, arming and ultimately giving commands to its arms that are enveloping the entire region, and that's why the correct policy is to hit Iran at its head, not to fight the arms, but to go to the jugular."
Bennett argued that part of the problem lay with a "disadvantage" for democracies that have become increasingly polarized while autocratic nations can avoid the resulting paralysis. 
IRAN INSTALLS CAMERAS TO CRACK DOWN ON WOMEN NOT WEARING HIJAB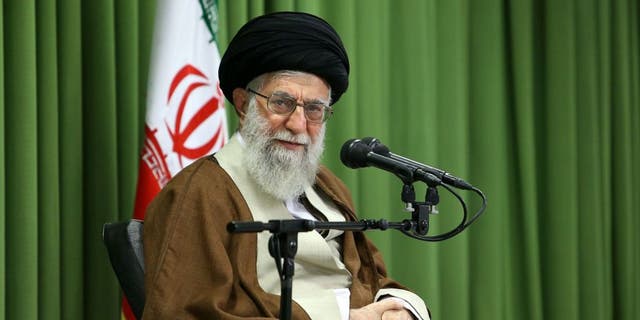 "I think we're seeing all major democracies in the world being threatened, not only externally, but also internally by domestic polarization that's tearing countries apart where two sides can't talk to each other anymore," Bennett said. 
"Ultimately, it paralyzes countries, and it puts the democracies at a disadvantage vis-a-vis the autocracies that don't have this problem," he added. "So we all, each in our own country, have to get our act together, whether it's France or America or Brazil or Israel, for that matter, and fight back against the autocracies by being united from within."
He blamed "radical woke-related activists" who talk about Israel "without knowing anything about Israel."
CLICK HERE TO GET THE FOX NEWS APP
"It's actually quite ridiculous," he said. "The very basis of thinking about an issue or criticizing an issue is knowing the issue, and what I recommend, and I actually did as minister for many years, was bring tens of thousands of Americans, Jews and non-Jews, to Israel to see Israel on ground."
"When you see this miracle, simply a miracle of vibrant democracy … in the midst of the toughest region on earth, you can only come back to the States admiring the state of Israel."