The University of Pittsburgh's LGTBQ task force posted several demands for the university to implement, including expanding housing and health care to transgender students.
The task force published its list of demands on Instagram alongside a call to organize a "walkout" on Tuesday.
"These centers need to not be buried deep in an org chart. LGBTQIA+ staff hired NEED to have some level of autonomy over collaboration, programming, and resource sharing. No more of this BS departmental/division gate keeping," the task force posted on the caption.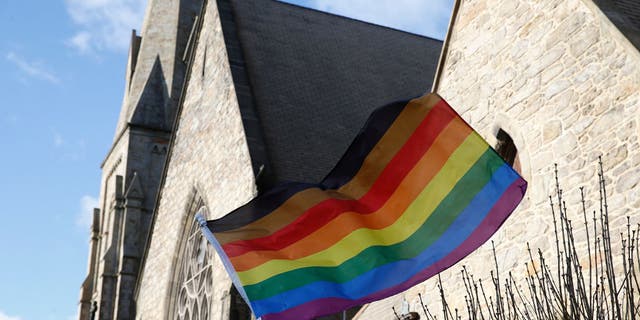 ESPN HONORS LIA THOMAS IN 'CELEBRATING WOMEN'S HISTORY MONTH' SEGMENT
The task force demanded that the University of Pittsburgh provide three fully staffed, in-person resource centers dedicated to the LGTQIA+, disability and BIPOC communities, expand trans-inclusive health care and housing, including additional medical leave for trans-related health care, and de-escalate crises on campus through trained mental health providers.
"No more cops for mental health crises!" they added.
Lastly, the task force demanded that the university "provide a minimum pay of $20 an hour and matching rate of inflation +1% for all university workers."
NEW VIDEO SHOWS STANFORD PROTESTERS HECKLING TRUMP JUDGE AS DEI DEAN APPEARS TO SMIRK
The University of Pittsburgh has recently been embroiled in controversy.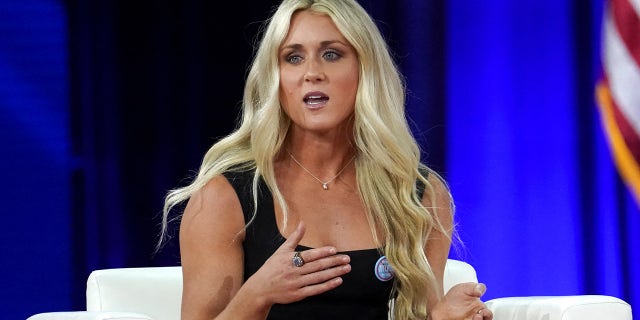 Most recently, Riley Gaines, a 12-time All-American swimmer, called out the chaos at University of Pittsburgh as many activists tried to prevent her speaking appearance at the college.
Gaines became a national figure when she objected to trans swimmer Lia Thomas participating in women's sports. Many, such as former Olympian Nancy Hogshead-Makar, warned that biological males have a clear advantage over biological women when they compete.
TRANSGENDER STUDENT CHALLENGES GLENN YOUNGKIN ON VIRGINIA'S BATHROOM, SPORTS POLICY: 'LOOK AT ME'
Gaines, who also serves as a spokesperson for the Independent Women's Forum, shared a video of protesters blocking the streets around the University of Pittsburgh ahead of Gaines' event on campus hosted by Turning Point USA.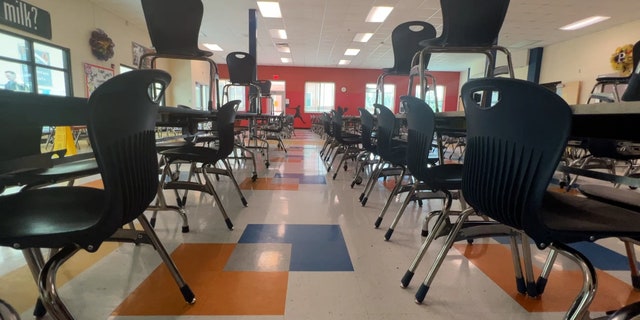 Democrat state Rep. La'Tasha D. Mayes questioned University of Pittsburgh Chancellor Patrick Gallagher's choice to allow speakers to question transgender ideology on campus.
Gallagher defended the right of speakers to visit the campus.
CLICK HERE TO GET THE FOX NEWS APP