Sudan's powerful paramilitary force has come under scrutiny from both a prominent rights group and 30 United Nations experts, who have accused them of engaging in rape and sexual violence against women.
These allegations emerge as Sudan navigates its fourth month of conflict, sparked by escalating tensions between the military and the Rapid Support Forces.
War-ravaged Sudan has now entered its fourth month of conflict, which began on April 15.
Sudan's powerful paramilitary has been singled out by leading rights group and 30 United Nations experts with accusations of rape and sexual violence against women in separate statements Thursday, as the war-torn country enters its fourth month of conflict.
Sudan plunged into chaos on Apr.15 when months of simmering tensions between the military and its rival, the Rapid Support Forces exploded into open fighting.
The New York-based Human Rights Watch said the paramilitary group apparently targeted women and girls in the western Darfur region of non-Arab ethnicity as well as activists recording human rights abuses during the conflict.
It said it documented 78 victims of rape between April 24 and June 26.
U.N. officials warned in June that the fighting in Darfur has taken an ethnic dimension, with the RSF and allied militias targeting African communities. Darfur was the scene of genocidal war in the early 2000s when state-backed Arab militias known as the Janjaweed were accused of widespread killings, rapes and other atrocities. The Janjaweed later evolved into the RSF.
OFFSHORE DRILLING RIG ARRIVES OFF COAST OF LEBANON, WILL BEGIN OPERATING IN COMING WEEKS
Several victims, who had fled Darfur for neighboring Chad, told HRW they were targeted because they were from the African Massalit community or because they were activists reporting on the conflict. At least one victim said she was pregnant after being raped by a paramilitary member.
In the report, the rights group stated it spoke with nine women and one girl who said they had all been victims of rape, four by multiple men. HRW also spoke with four women who witnessed sexual assaults as well as five service providers, including medical workers, who provided victims in the West Darfur capital, Geneina, with support.
Rapes and sexual violence reported during the conflict so far by activists and rights groups — including HRW and Amnesty International — have been attributed to the RSF and their allied militias. Earlier this month, Amnesty accused the paramilitary of abducting 24 women and girls — as young as 12 — and holding them for days in conditions amounting to "sexual slavery" during which "they were raped by several RSF members."
"The Rapid Support Forces and allied militias appear responsible for a staggering number of rapes and other war crimes during their attack on El Geneina," associate crisis and conflict director at Human Rights Watch, Belkis Wille, said in the report.
Several women who spoke to HRW also said they did not receive emergency post-rape care because it was not available or because they did not report the sexual assault they suffered to humanitarian staff in neighboring Chad.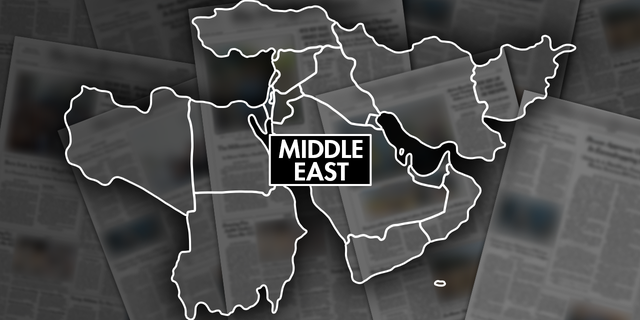 HRW said the paramilitaries' acts of sexual violence could amount to Crimes Against Humanity. It called on the U.N. human rights council to launch an investigation and initiate "a way to preserve evidence of the abuses."
Also Thursday, a group of 30 independent United Nations experts expressed alarm at reports "of widespread use of rape and other forms of sexual violence" by the paramilitary.
"Sudanese women and girls in urban centers as well as in Darfur have been particularly vulnerable to violence," they said in a brief statement. The group called on the RSF to "demonstrate its commitment to upholding humanitarian and human rights obligations."
The RSF did not immediately respond to a request for comment.
The International Criminal Court's prosecutor, Karim Khan, told the U.N. Security Council last week they were investigating alleged new war crimes and crimes against humanity in Darfur.
CLICK HERE TO GET THE FOX NEWS APP
At least 4,000 people are estimated to have been killed in the conflict, the U.N. human rights office said. Activists and doctors on the ground say the death toll is likely far higher.
Rights groups and U.N. officials have criticized the military for bombing residential areas with artillery fire and airstrikes. Amnesty International said earlier this month that both sides have committed extensive war crimes in the ongoing conflict.
According to the latest U.N. statistics, the conflict has displaced over 4.3 million people. Over 900,000 of the displaced have fled to neighboring countries such as Egypt, Chad, Ethiopia, Central African Republic, and South Sudan.
In a separate development, Sudan's military said that it repelled an attack on Wednesday in South Kordofan from the Sudanese Popular Liberation Movement-North, or SPLM-N, a rebel force active in the area.