A boy was humiliated and beaten to tears by a "bullying gang" of youngsters – suspected of migrant origin – in Zelzate, a Flemish region in Belgium, according to a video that went viral on social media last week. 
According to a video that circulated online, six young people surround a boy. The gang forces him to get on his knees and kiss their feet.
"Kiss, kiss," the gang demands. After the boy complies with their requests by force, he is punched in his head and face several times. The gang laughs and leaves.
The identities of the gang members involved in the criminal assault, which reportedly occurred on Aug. 11, were not immediately revealed by police.
'RADICAL' TRANS ACTIVISTS CALL DETRANSITIONERS 'FASCISTS' AT TEXAS EVENT: 'I'M A MAN B—H'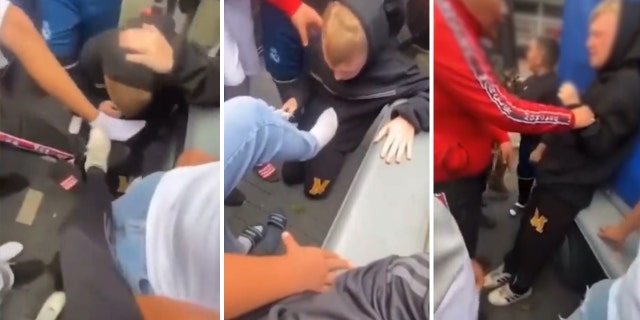 The president of Vlaams Belang, the Flemish far-right populist party, called the video "disgusting." Some in the party suspected the gang were of migrant origin.
"[A] White Flemish child has to kiss the feet of Muslims," Filip Dewinter said, calling it the "humiliation of the non-Muslims."
Another video – which was recorded in proximity to the assault on the boy – shows people pulling a girl's hair and smacking her in the face while she is on the ground. A relative of the girl reportedly said she is afraid to leave the house after the incident.
GRETA THUNBERG DRAGGED OUT OF OIL FACILITY BY POLICE, CLAIMS CRIME IS SELF-DEFENSE FROM FOSSIL FUELS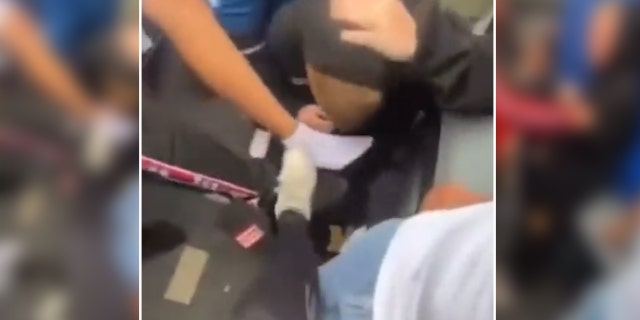 Police were seeking to determine whether the attacks were committed by the same people. They noted that the perpetrators were from Zelzate and that they expected to apprehend them quickly.
TRUCKER IN GERMANY DRAGS RADICAL CLIMATE PROTESTER WITH VEHICLE DURING BRUTAL CONFRONTATION
The acting mayor of Zelzate – Luc Van Waesberghe – issued a temporary order that allowed police to check the identification of kids between the ages of 10 and 18 to aid the investigation.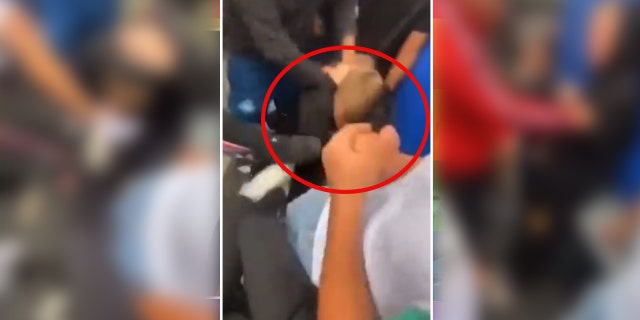 The order allows police the legal means to search minors without any clear reason until Aug. 22.
"We strongly condemn every incident that has been shown on social media," the mayor, who belongs to the social democratic political party called Vooruit, said.
CLICK HERE TO GET THE FOX NEWS APP
For more Culture, Media, Education, Opinion and channel coverage, visit foxnews.com/media