President Biden once again avoided comment regarding the wildfires that devastated Maui last week, to many X users' frustration.
On Thursday, reporters questioned Biden about his upcoming trip to the state following ongoing criticism about his response to disaster that has since taken a least 111 lives. Though the president was previously attacked for offering "no comment" before, Biden continued to avoid commenting on the trip.
"Can you tell us about your Hawaii trip, sir?" a reporter was heard asking.
"No, not now. I'm going to be leaving, and I'll be there on Monday," Biden responded before walking away as more reporters asked questions.
BIDEN REBUKED FOR IGNORING DEADLY MAUI WILDFIRES: 'PRIORITIZING UKRAINE OVER AMERICAN PEOPLE'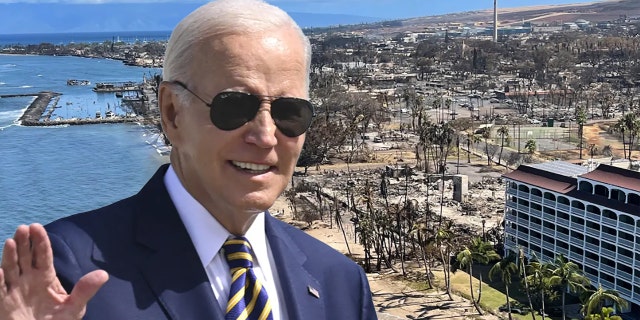 Social media users attacked his evasive response.
"Joe Biden should have gone with, 'No comment,'" conservative commentator Steve Guest tweeted.
WHITE HOUSE RESPONSE TO WILDFIRES GETS WORSE AS KARINE JEAN-PIERRE BUMBLES KEY DETAILS: 'SHE HAS NO IDEA'
Fellow conservative commentator Kate Hyde joked, "Biden hasn't been briefed on Hawaii. He thinks he and Jill are going for vacation, no one told him it's for disaster relief yet. Please leave him alone."
"Buffoon," Red State columnist Buzz Patterson wrote.
"Truly he can't speak," Washington Post columnist Marc Thiessen tweeted.
Media personality Graham Allen wrote, "Biden probably has NO CLUE that he's even going to Hawaii!!"
"Most transparent administration," social media influencer ALX declared.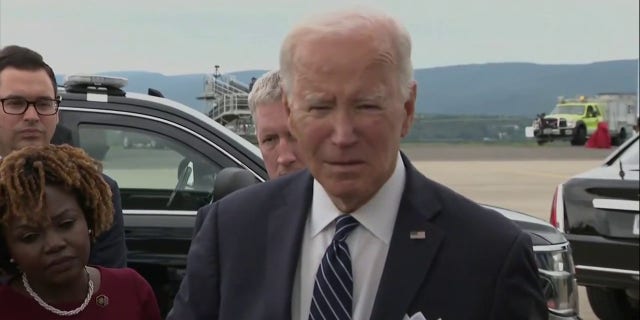 On Sunday, Bloomberg's Justin Sink reported that Biden originally responded with "no comment" after being asked about the rising death tolls in Lahaina on the island of Maui, Hawaii.
MAUI RESIDENT 'NOT GETTING WHAT I NEED' FROM BIDEN GOVERNMENT: 'WE NEED SUPPORT ON THE FEDERAL LEVEL'
"After a couple hours on the Rehoboth beach, @potus was asked about the rising death toll in Hawaii," Sink wrote on X. He said that the president responded with "no comment" before he went home. Video later confirmed his account, showing as Biden paused briefly before responding and getting into his transportation.
After intense backlash, Biden announced during a speech on Tuesday that he and First Lady Jill Biden were planning to visit the area.
"My wife Jill and I are gonna travel to Hawaii as soon as we can, and that's what I've been talking to the governor about. I don't want to get in the way. I've been to too many disaster areas, but I want to go and make sure they've got everything they need, and I want to be sure we don't disrupt the ongoing recovery efforts," Biden said.
The White House also pushed back against criticism, insisting that Biden was using the "whole-of-government" to help with the fires.
CLICK HERE TO GET THE FOX NEWS APP
"The Biden-Harris Administration has mobilized a robust whole-of-government response effort to support immediate and long-term rescue and recovery efforts in Maui, Hawaii," a spokesperson said.
For more Culture, Media, Education, Opinion, and channel coverage, visit foxnews.com/media