President Biden on Wednesday changed his tone during a speech from the East Room of the White House on the one-year anniversary of the Inflation Reduction Act, challenging anyone to name a single objective the U.S. ever set out to accomplish and failed to do.
Biden touted his accomplishments, including what he considers a success in the Inflation Reduction Act.
But as he continued, Biden pointed to "our friends on the other side of the aisle," and commented that all his administration hears is how they claim what is wrong with America.
"They're telling us America is failing," Biden said. "Let me tell you, they're dead wrong. They're dead wrong. America isn't failing. America is winning. And I've said a thousand times…there is no quit in America."
BIDEN TELLS KIDS VISITING WHITE HOUSE HE KNOWS WHERE TO GET ICE CREAM: 'DADDY OWES YOU'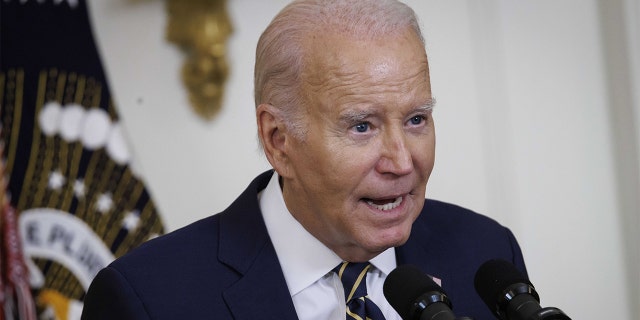 The president's voice then completely changed from more of a conversational tone to one of anger.
"Name me a single objective we've ever set out to accomplish that we've failed on. Name me one, in all of our history. Not one!" Biden shouted. "It's never been a good bet to bet against America, and it's still not a good bet today." 
While the president and his administration continue to boast about the Inflation Reduction Act on its anniversary, the numbers do not add up.
JULY CPI REPORT POPS KAMALA HARRIS' CELEBRATION OF INFLATION RATES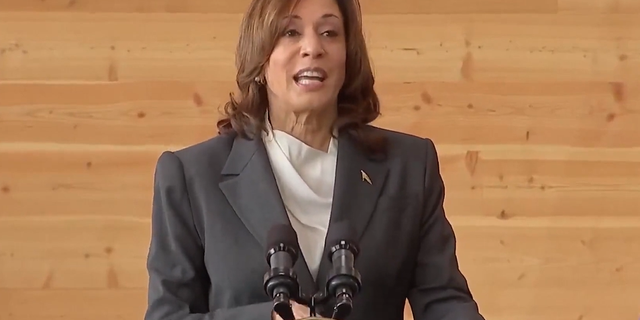 In a post Aug. 4 on X, Vice President Kamala Harris touted that inflation dropped for 12 consecutive months.
While the Democrat may have attempted to curb economic concerns in the search of voter approval for 2024, the Consumer Price Index released this month showed inflation rose 3.2% in July from the previous year.
The report also showed a 0.2% increase in the price of consumer goods from June.
BIDEN GETS FAILING GRADE ON JOBS, INFLATION DESPITE BRAGGING ABOUT 'BIDENOMICS': POLL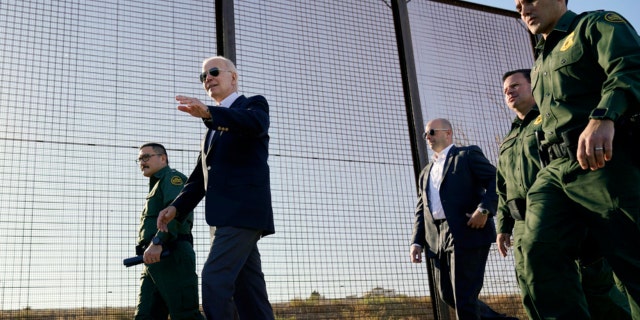 Along with inflation, the southern border is still chaotic as thousands of migrants continue to enter the country illegally.
This week, the president's own party demanded the Biden administration investigate reports that Texas officials were separating families at the U.S.-Mexico border, something the Democratic Party previously attacked the Trump administration for when it implemented a family separation policy to stem the flow of illegal migration at the border.
Ahead of Title 42's expiration in May, Biden quietly admitted the border situation would be "chaotic for a while" as his administration worked to restore order.
CLICK HERE TO GET THE FOX NEWS APP
At the end of his speech Wednesday, Biden said America is "still the beacon to the world," adding that our country's best days are not behind us.
"This isn't about the past. It's about the future we're going to build. And I've never been more optimistic about America's future."
Fox News Digital's Joe Schoffstall contributed to this report.