Liberal comedian Bill Maher showered GOP hopeful Vivek Ramaswamy with praise during an hour-long discussion on Sunday's installment of his "Club Random" podcast.
"It's funny, you're such a good talker and you're such a likable guy. I think you really could go far," Maher told Ramaswamy.
"I must say you're one of the few guys who I find both disarming and alarming," Maher chuckled. 
"Thank you, thank you Bill," Ramaswamy grinned. "That is a compliment."
RAMASWAMY FIRST TO RECEIVE ENDORSEMENT FROM A STATEWIDE IOWA OFFICIAL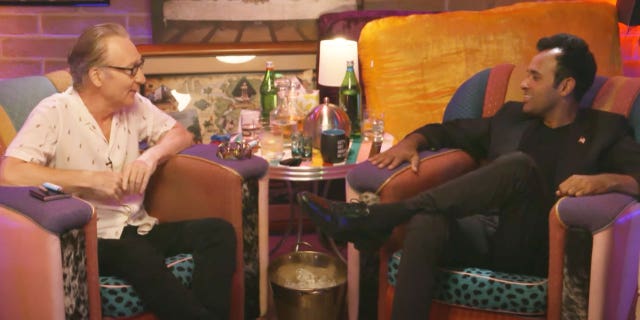 "No, I mean it," Maher doubled down. "Look, you're attractive-looking. You're young. First of all, here's a big advantage you have. Biden and Trump, people hate this matchup, and they hate that these two geriatrics. You're, like, the most not that."
After the millennial candidate pointed out both President Biden and former President Trump are "over twice" his age, Maher jokingly added, "You've got color in your face. It's not either orange or ghostly."  
"You have a great amount of energy at 38. You're super smart, but I do see something that alarms me, truly," Maher later said. "You don't have the wisdom about certain issues."
RAMASWAMY HITS DESANTIS BACK, SUGGESTS HE'S A 'SUPER PAC PUPPET' AFTER LEAKED MEMO HINTS GOV'S DEBATE ATTACKS
After Ramaswamy argued that he can best unify the country as president, the HBO host offered him "campaign advice," which was to "soften" his support for Trump.
"You're such a personable guy. You're so smart and the energy is amazing, but unless you soften on Trump, at least half the country that knows that he's an obnoxious criminal, they're never going to accept you as the guy who can unite us. I can't accept you as that," Maher said.
"See, take like a Chris Christie figure who's in this. He's in a different place," Ramaswamy pushed back. "I'm not motivated by vengeance and grievance."
Maher doubled down moments later, calling his association with Trump an "albatross around your neck."
"You got to decouple from Donald Trump. That's the path," Maher told Ramaswamy.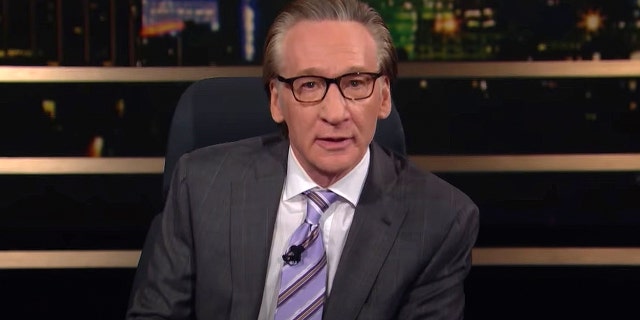 Despite their differences and clashes they had throughout the interview, Maher reiterated to the candidate "I like you."
"You are going to go a lot further. You're not at your floor," Maher said. "You're going to appeal to young men, and young men tend right, right? I think that's the hardest people to get in the voting booth. They see a guy who looks like you… you dress sharp. You look like you could be at a club… they're gonna see this guy who's young and he's fresh and, of course, they don't know anything, the kids. Like, if you say get rid of the IRS, they're like, 'Sure, I'm going to pay taxes one day. That's going to suck. Let's get rid of them.' Just stuff that like- you're like a good version of Andrew Tate. They're just going to like you and that I think you could excite a group of people that we haven't seen."
RAMASWAMY GOES VIRAL FOLLOWING EXCHANGE WITH LGBTQ ACTIVIST: 'I RESPECT THAT YOU HAVE A DIFFERENT OPINION'
"We want to bring young people along, to care about this country," Ramaswamy responded. "I want to make patriotism cool again for young people. I want to make patriotism the concept."
"I think you can," Maher said. "I hope this isn't too personal, but I mean it in the best possible way. I think the fact that you are who you are, again, if we could just get rid a little of the Trump stuff and that you are a person of color is an advantage. I think it is the right moment. I think it's happening in the right party, a party that is very, sort of, you know, they know that in the past, in the recent past, including sometimes the present, they are racist and they have been. I mean, Reagan started his campaign in Philadelphia, Mississippi, which was undeniable signal that he was okay with [racism]."
He continued, "But they're better than they were and the fact that they like you, that they like you, and I think they're going to like you a lot more. I mean, they're just getting to know you."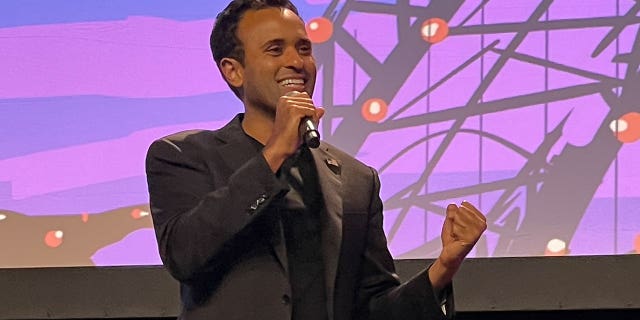 CLICK HERE TO GET THE FOX NEWS APP
Ramaswamy, despite having virtually no zero name ID among the public when he first launched his campaign in February, has climbed his way to third in the polls in recent weeks according to the RealClearPolitics average, placing behind Trump and Florida Gov. Ron DeSantis. 
He will be among several presidential hopefuls who will appear at the first Republican debate, which will air live on Aug. 23 at 9 p.m. ET on Fox News Channel.
For more Culture, Media, Education, Opinion, and channel coverage, visit foxnews.com/media