Conservatives on social media blasted rapper Eminem after the Detroit native's representatives reportedly sent a cease and desist letter to presidential candidate Vivek Ramaswamy telling him to stop publicly rapping to his music.
Music publisher BMI sent a letter to the Ramaswamy campaign's lawyer saying, "BMI has received a communication from Marshall B. Mathers, III, professionally known as Eminem, objecting to the Vivek Ramaswamy campaign's use of Eminem's musical compositions."
"BMI will consider any performance of the Eminem Works by the Vivek 2024 campaign from this date forward to be a material breach of the Agreement for which BMI reserves all rights and remedies with respect thereto," the letter, which was first reported by Daily Mail, continued.
VIVEK RAMASWAMY RESPONDS TO RECENT MEDIA FIRESTORMS: 'MY POSITION HAS BEEN CARICATURED'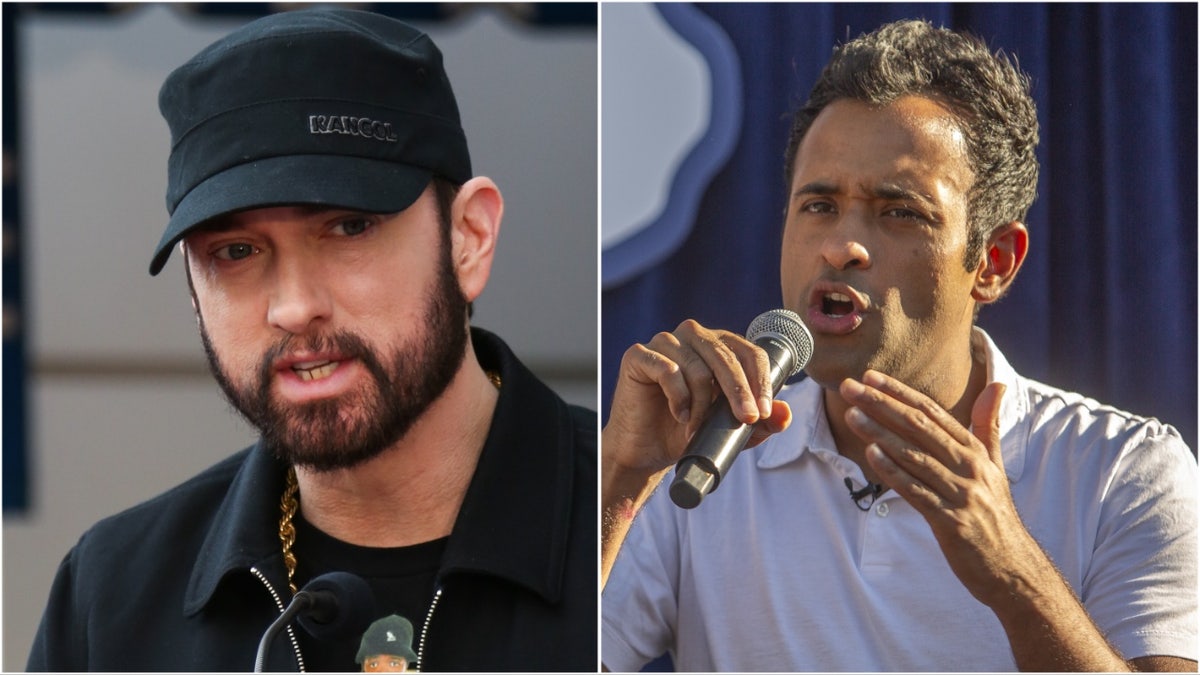 Eminem, who endorsed President Biden in 2020, was promptly slammed by conservatives on social media who mocked the Michigan multimillionaire recording artist for objecting to Ramaswamy's promotion of his music on the campaign trail.
"Lmao what a gigantic baby," author and political commentator Mike Cernovich tweeted.
Some pointed out that Eminem has previously espoused an anti-war message that is similar to the positions of Ramaswamy. 
VIVEK RAMASWAMY ATTACKED FROM ALL SIDES IN FIRST GOP DEBATE: 'AMATEUR'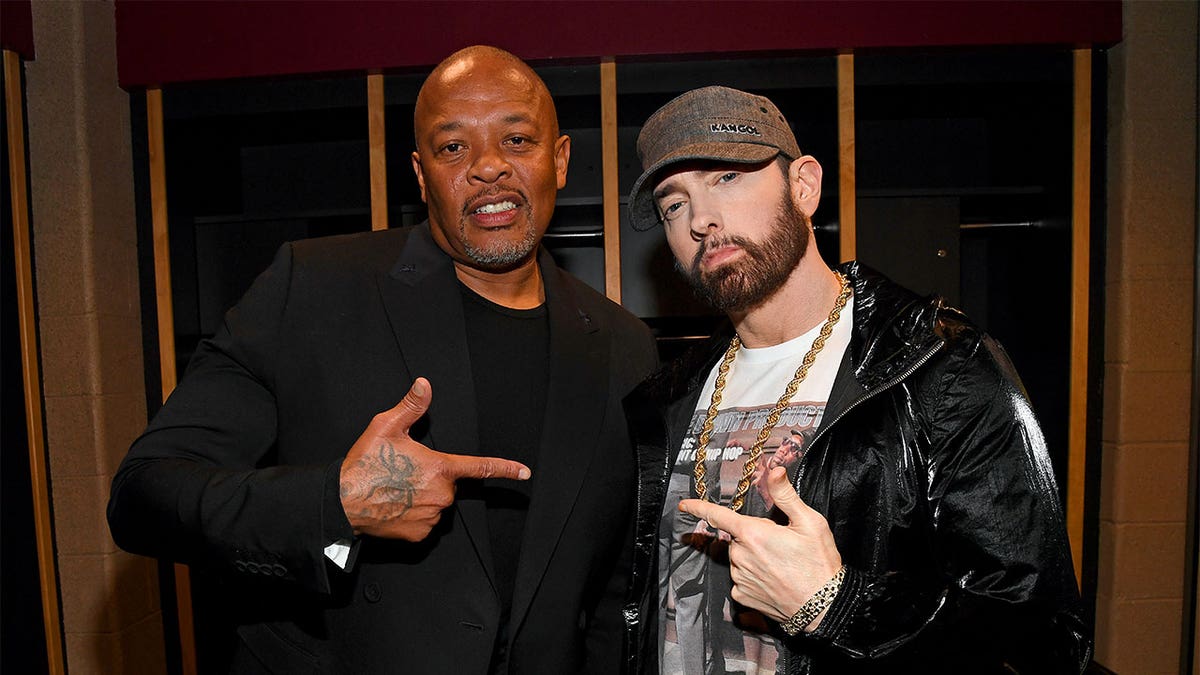 "Right before the 2004 election, Eminem released an anti-Bush song called 'Mosh,'" State Freedom Caucus Network Comms Director Greg Price posted. "One of its lyrics was 'No more blood for oil. We got our own battles to fight on our own soil.' Now he's angry that the most anti-war candidate in the GOP primary sang his song at an event."
Ramaswamy responded to Eminem on social media.
"Will The REAL Slim Shady Please Stand Up?" Ramaswamy posted. "He didn't just say what I think he did, did he?"
CLICK HERE TO GET THE FOX NEWS APP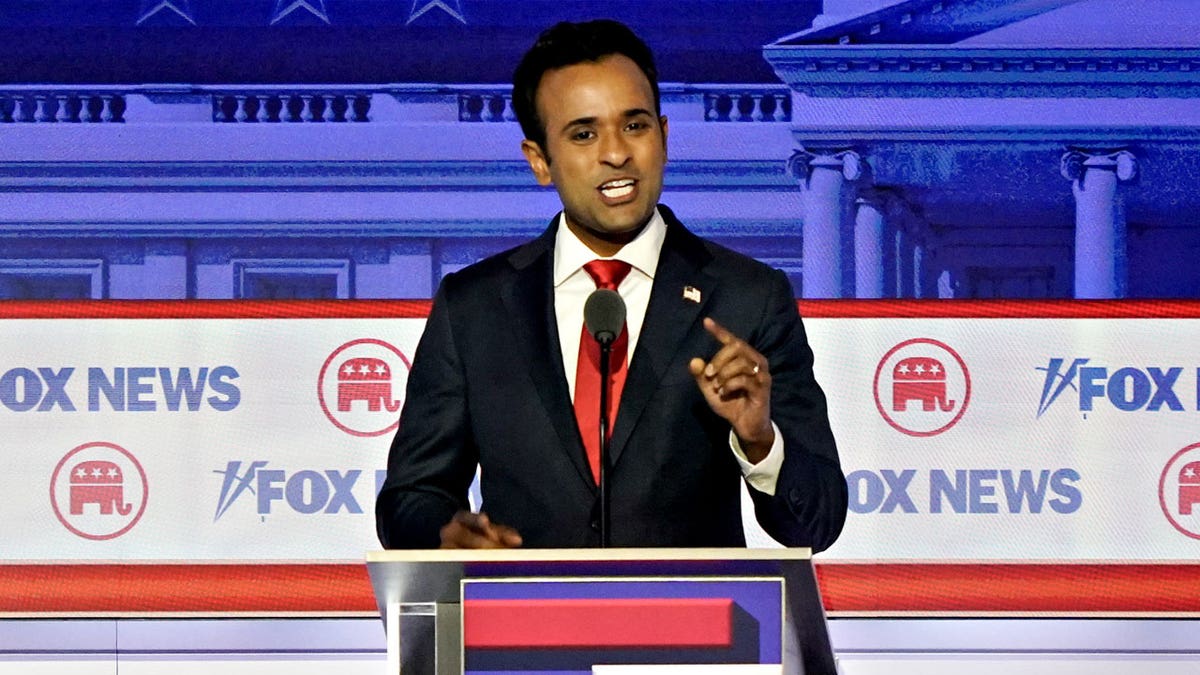 Representatives for Eminem did not immediately respond to a request for comment from Fox News Digital. 
"Vivek just got on the stage and cut loose," Ramaswamy campaign spokesperson Tricia McLaughlin told Fox News Digital. "To the American people's chagrin, we will have to leave the rapping to the real slim shady."