A federal district court judge turned down requests from two co-defendants in the Georgia racketeering case involving former President Trump to transfer jurisdiction of their cases to federal court.
Judge Steve Jones of the Northern District of Georgia issued two simultaneous orders Wednesday, denying the requests from former Trump White House chief of staff Mark Meadows and former Department of Justice civil division chief Jeff Clark. Meadows and Clark requested in their motions that their cases are transferred and for the court to allow them to avoid arrest in the case.
"Nothing Mr. Meadows is alleged in the indictment to have done is criminal per se: arranging Oval Office meetings, contacting state officials on the President's behalf, visiting a state government building, and setting up a phone call for the President," counsel for Meadows wrote in a court motion filed Aug. 15. "One would expect a Chief of Staff to the President of the United States to do these sorts of things."
"Mr. Clark asks the Court either to grant a stay (or a temporary restraining order) against Fulton County … or to grant an administrative stay as we describe below," counsel for Clark added in a motion on Aug. 21. "If the Court grants a stay … Mr. Clark would not need to be put the choice of making rushed travel arrangements to fly into Atlanta or instead risking being labeled a fugitive."
MEADOWS, GIULIANI, OTHERS INDICTED ALONG WITH TRUMP IN GEORGIA 2020 ELECTION INTERFERENCE PROBE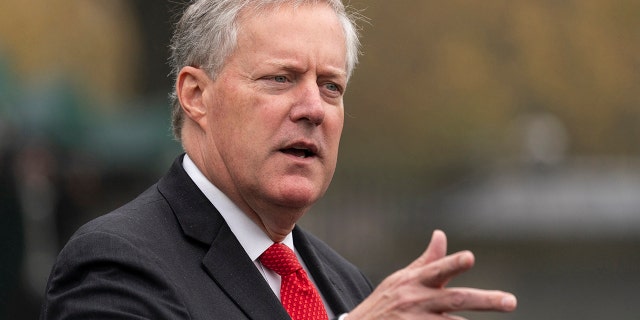 Both Meadows and Clark argued in their motions that, because they were federal officials at the time of the alleged crimes, their cases should be handled by the federal court system.
However, Jones denied the requests, stating in the Meadows order that "the clear statutory language for removing a criminal prosecution, does not support an injunction or temporary stay prohibiting [Georgia's] enforcement or execution of the arrest warrant against Meadows."
SPECIAL PROSECUTOR TO BE NAMED TO PROBE GEORGIA LT. GOV. BURT JONES IN TRUMP CASE
The order comes a week after Trump, Meadows, Clark and more than a dozen other Trump allies and former federal officials were indicted in connection to Fulton County, Georgia, District Attorney Fani Willis' investigation into alleged efforts to overturn the 2020 election.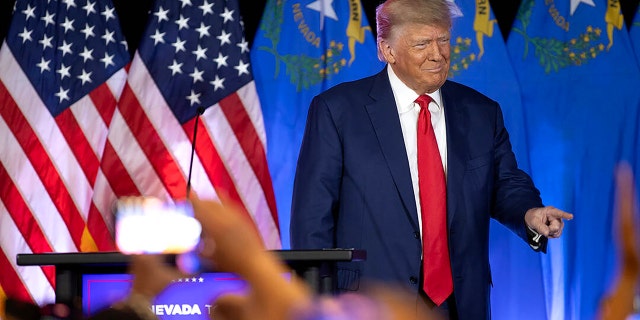 The charges include violating the Georgia RICO Act—the Racketeer Influenced And Corrupt Organizations Act; Solicitation of Violation of Oath by a Public Officer; Conspiracy to Commit Impersonating a Public Officer; Conspiracy to Commit Forgery in the First Degree; Conspiracy to Commit False Statements and Writings; Conspiracy to Commit Filing False Documents; Conspiracy to Commit Forgery in the First Degree; Filing False Documents; and Solicitation of Violation of Oath by a Public Officer.
CLICK HERE TO GET THE FOX NEWS APP
Willis gave Trump and the other defendants until Friday to surrender. 
Trump is expected to turn himself in on Thursday evening.