Florence Pugh is defending her right to choose – fabrics, dresses and whichever part of her body she wants to show off on the red carpet.
The 27-year-old "Oppenheimer" actress turned heads in Italy last year at the Valentino haute couture event when she stepped out wearing a sheer, neon pink dress that revealed her breasts.
Following the grand gown reveal, Pugh faced backlash for wearing the number, so she penned a lengthy Instagram post in which she told critics to "grow up. Respect people. Respect bodies."
"When everything went down with the Valentino pink dress a year ago, my nipples were on display through a piece of fabric, and it really wound people up," Pugh told ELLE UK in the October issue. "It's the freedom that people are scared of; the fact I'm comfortable and happy. Keeping women down by commenting on their bodies has worked for a very long time." 
FLORENCE PUGH TELLS CRITICS TO 'GROW UP' AFTER BACKLASH FOR SHEER DRESS: 'WHY ARE YOU SO SCARED OF BREASTS?'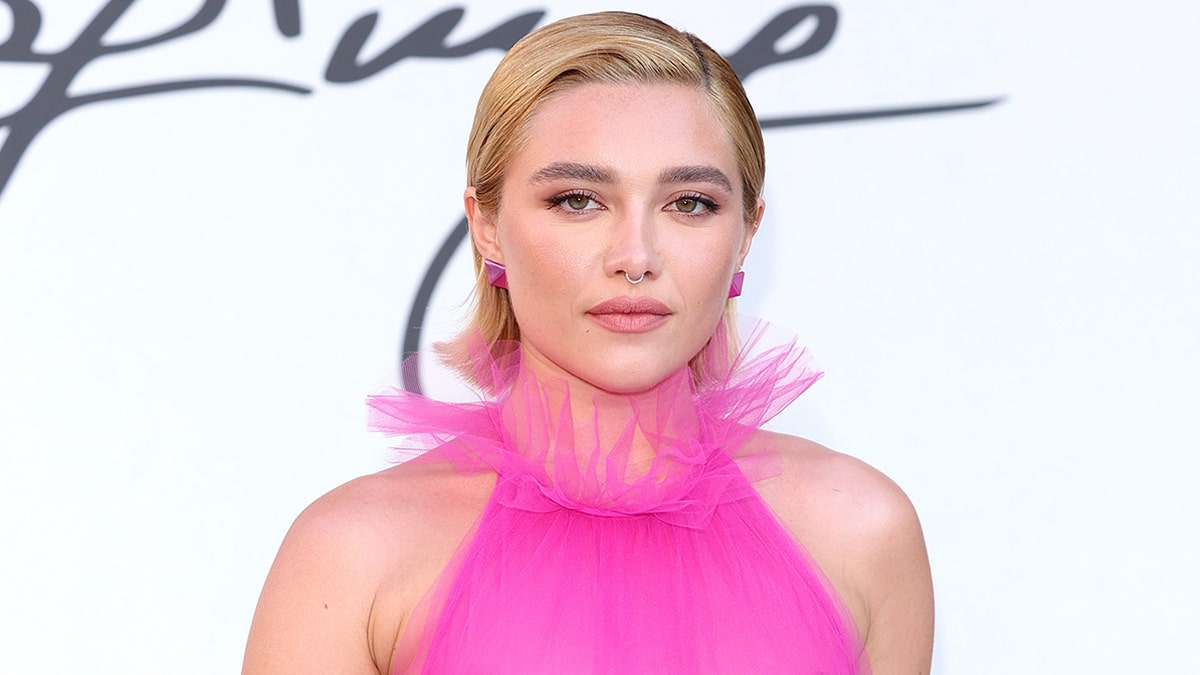 Pugh's neon pink dress featured layers of tulle draped across her chest with a halter neckline and nothing worn underneath. A bountiful skirt full of matching fabric was cinched at the waist and billowed down to the ground.
"I think we're in this swing now where lots of people are saying, 'I don't give a s–t.,'" she said. "Unfortunately, we've become so terrified of the human body that we can't even look at my two little cute nipples behind fabric in a way that isn't sexual."
'OPPENHEIMER' STAR CILLIAN MURPHY REFLECTS ON 'PERFECT' AND 'POWERFUL' SEX SCENES WITH FLORENCE PUGH
Pugh added, "We need to keep reminding everybody that there is more than one reason for women's bodies [to exist]."
The "Don't Worry Darling" star recalled feeling elated in the nearly naked number and also being able to share her excitement with other women.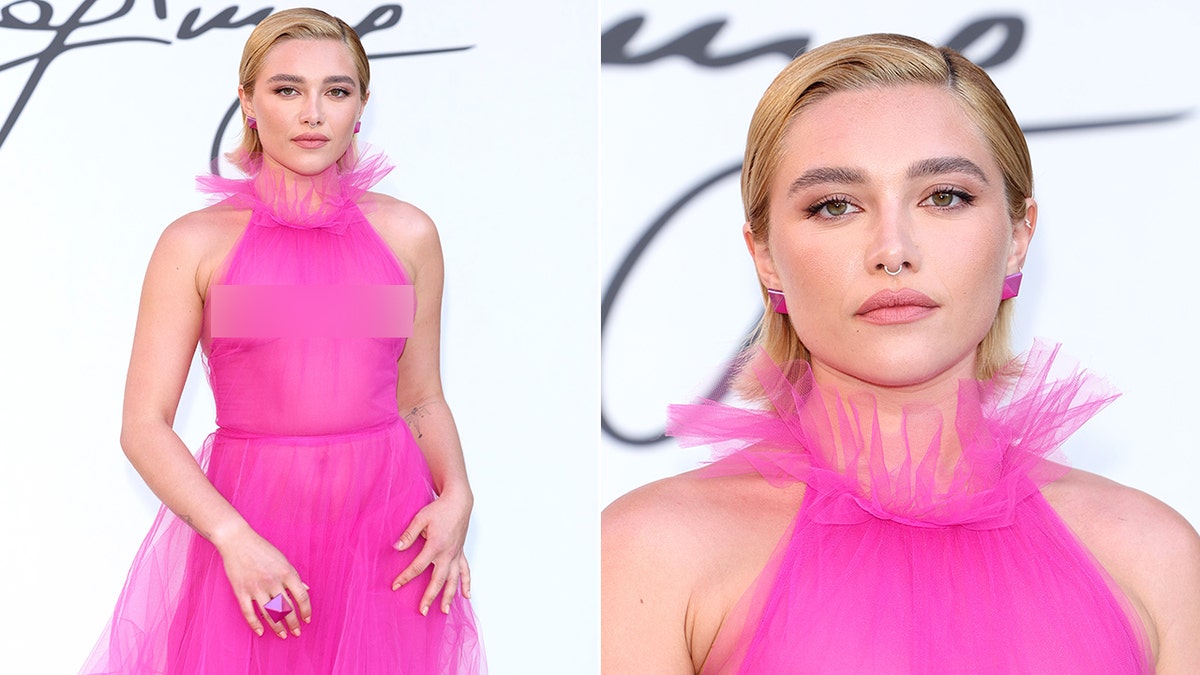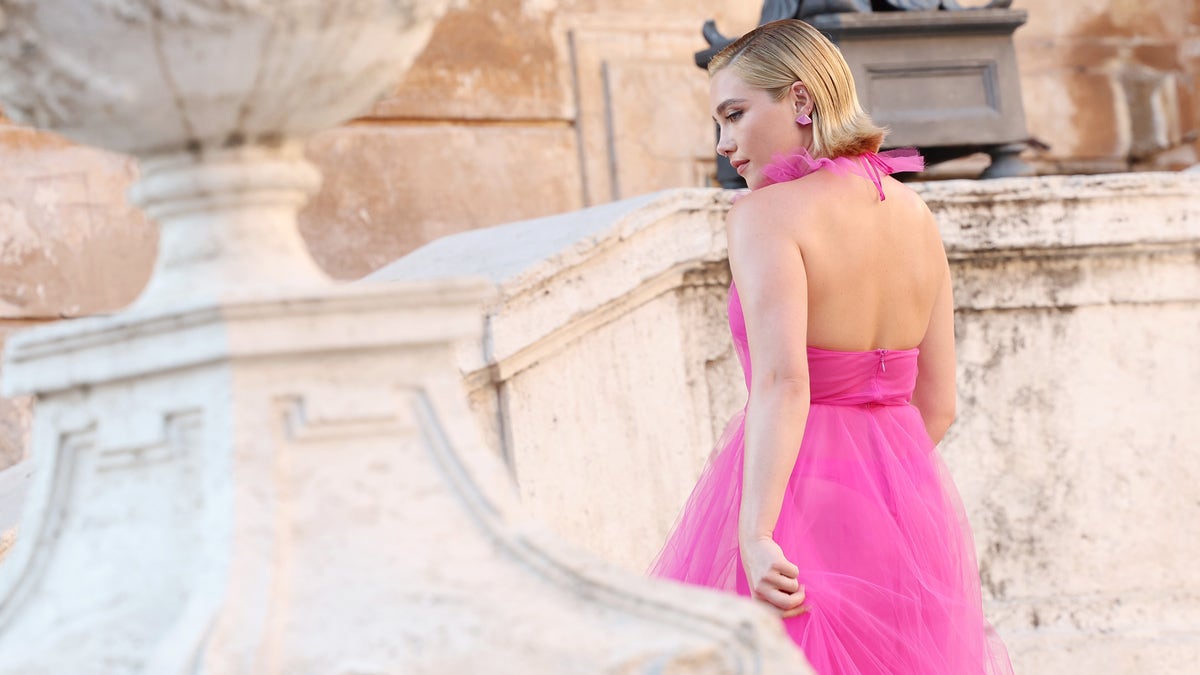 "When I wore the [sheer] dresses, every woman I walked past would say, 'You look like you're having so much fun.' And I was," Pugh said.
"Women were drawn to the fact that I was completely happy. That's been a massive aspect of my career and my life: Accepting who I am and not running away from it."
While the "Midsommar" actress acknowledged one dress isn't going to change the world, she's doing her best to stay true to herself.
"I speak the way I do about my body because I'm not trying to hide the cellulite on my thigh or the squidge in between my arm and my boob. I would much rather lay it all out," she said.
"I think the scariest thing for me are the instances where people have been upset that I've shown 'too much' of myself."
CLICK HERE TO SIGN UP FOR THE ENTERTAINMENT NEWSLETTER
Shortly after Florence rocked the gown at the city's famed Piazza di Spagna, she addressed criticism online for wearing the dress.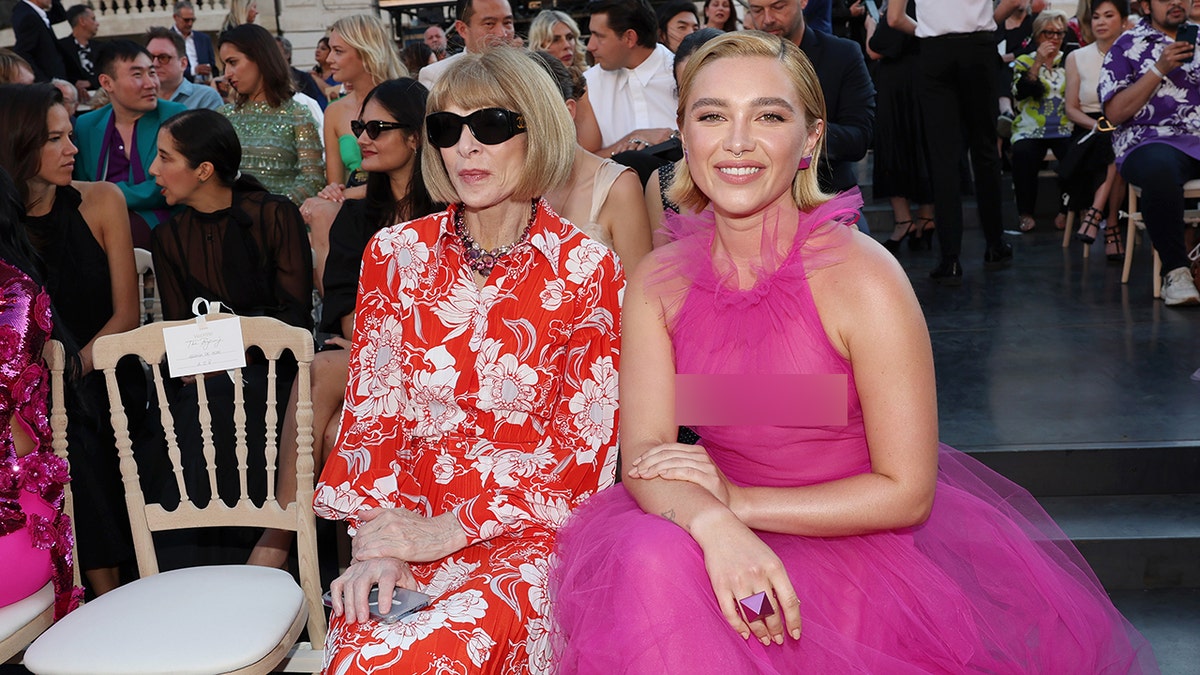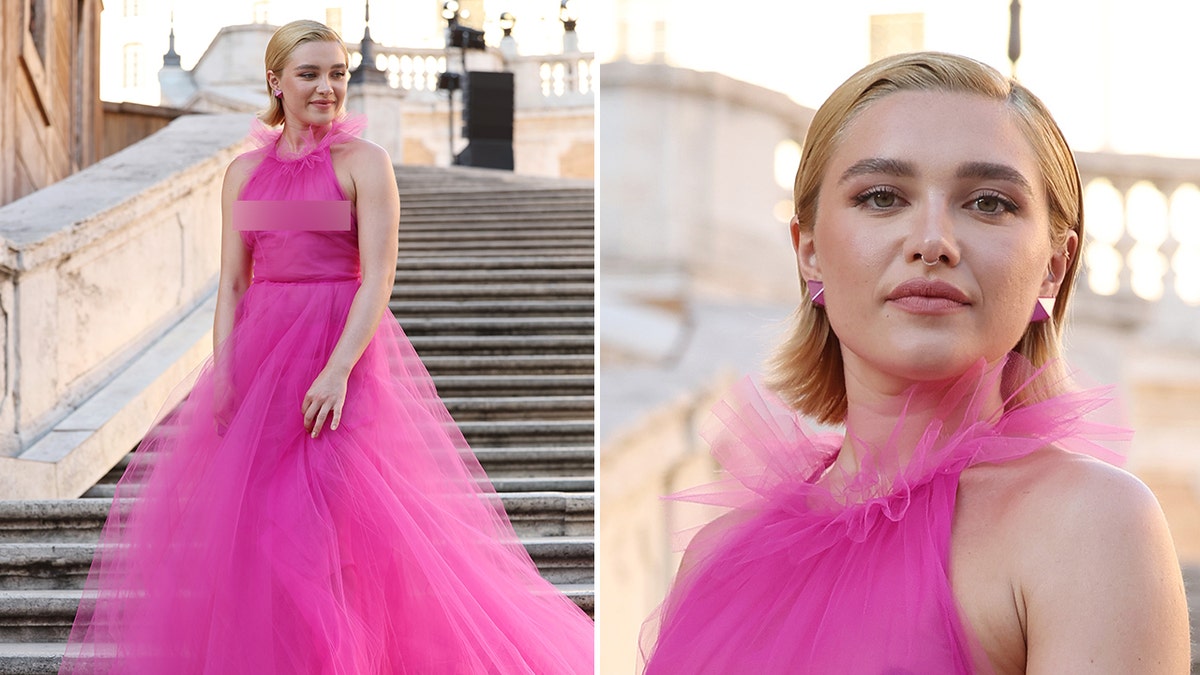 "Listen, I knew when I wore that incredible Valentino dress that there was no way there wouldn't be a commentary on it," she wrote to her millions of followers. "Whether it be negative or positive, we all knew what we were doing. I was excited to wear it, not a wink of me was nervous. I wasn't before, during or even now after."
"What's been interesting to watch and witness is just how easy it is for men to totally destroy a woman's body, publicly, proudly, for everyone to see. It isn't the first time and certainly won't be the last time a woman will hear what's wrong with her body by a crowd of strangers, what's worrying is just how vulgar some of you men can be. Thankfully, I've come to terms with the intricacies of my body that make me, me. I'm happy with all of the 'flaws' that I couldn't bear to look at when I was 14."
The Oscar nominee added, "I've lived in my body for a long time. I'm fully aware of my breast size and am not scared of it. What's more concerning is…. Why are you so scared of breasts? Small? Large? Left? Right? Only one? Maybe none? What. Is. So. Terrifying."
"Grow up. Respect people. Respect bodies," she wrote. "Respect all women. Respect humans. Life will get a whole lot easier, I promise. And all because of two cute little nipples…. "
Pugh ended her post with a "free the nipple" hashtag.