CNN host and chief Washington correspondent Jake Tapper admitted that former President Donald Trump "was right" when he accused then-presidential candidate Joe Biden's son Hunter Biden of accepting large amounts of foreign money during the 2020 presidential debates.
On CNN's "The Lead" Thursday, Tapper also declared that Biden "was wrong" during the match-ups between the two candidates three years ago, when the then-Democratic nominee denied Trump's allegations that his son made "a fortune in Ukraine, in China, in Moscow and various other places."
At the time Biden flatly rejected the claim, saying, "None of that is true." Tapper gave Biden the benefit of the doubt in his commentary, stating he didn't know whether the then-candidate was "lying" at the time.
CNN'S DANA BASH DECRIES DOJ LACKING 'HUMANITY' FOR 'STRINGING ALONG' HUNTER BIDEN: 'THAT'S NOT REALLY FAIR'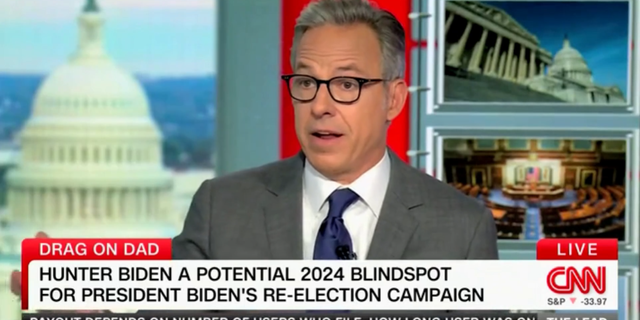 Tapper played a compilation of the two debate exchanges and compared them with a recent report from Washington Post chief-fact checker Glenn Kessler showing Biden to be wrong.
The host stated, "Glenn Kessler from the Washington Post had a fact check about Joe Biden from earlier this month noting that Hunter Biden admitted in court in July that he was in fact paid substantial sums from Chinese companies."
Citing the piece, Tapper said, "Kessler wrote, 'Hunter Biden reported nearly 2.4 million in income in 2017 and 2.2 million in income in 2018,' most of which came from Chinese or Ukrainian interests."
He then took a swipe at Biden's 2020 claims, before playing footage from the debates, "This directly goes against what Joe Biden said in the debate in 2020 with Donald Trump. Take a listen."
After playing the footage of then-President Trump's allegations and Biden's denial, Tapper admitted that Trump was correct about Hunter Biden's business dealings.
"So this is from two different debates but, I mean, Trump was right. I mean, he did make a fortune from China and Joe Biden was wrong," Tapper declared.
HUNTER BIDEN SPECIAL COUNSEL APPOINTMENT CALLED 'DEBACLE' FOR BIDEN JUSTICE DEPARTMENT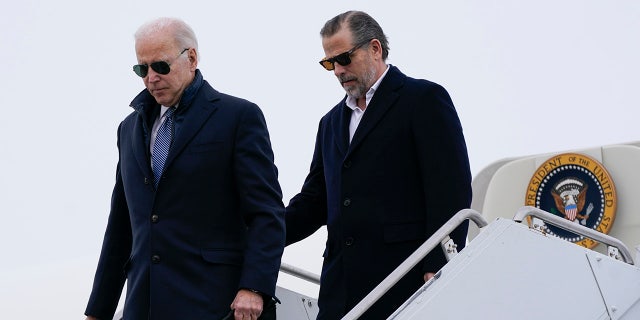 About Biden's denial, he added, "I don't know that he was lying about it. He might not have been told by Hunter, but this blind spot is a problem."
After Tapper asked his panelists whether they considered this blind spot to be an issue for the president going forward, former Rep. Andy Levin, D-Mich., played the issue off, saying, "Well I think dads sometimes, and parents sometimes, have blind spots about their kids for sure and the president may be no exception. But nothing has tied the president to any of Hunter Biden's dealings. There's no whiff of him being involved or implicated in it."
"I think it's not something the voters care a lot about," he added. 
Though Biden denied his son's alleged corrupt business dealings while on the presidential campaign trail, CNN recently mentioned that the president has been "very obsessed" with the topic and sensitive to how it's being portrayed in the media.
Earlier on Thursday, CNN's John Avlon stated, "And in private also, I've heard reports that he's very obsessed with the negative coverage of Hunter. He's concerned about it, it's an irritant. And that's understandable. But not one that allies around him want to raise because it will derail a conversation."
CLICK HERE TO GET THE FOX NEWS APP
Fox News Digital's Hanna Panreck contributed to this report.
For more Culture, Media, Education, Opinion and channel coverage, visit foxnews.com/media