Podcaster Joe Rogan warned on Thursday that American parents are right to be concerned about students being exposed to radical gender theory or pornographic books in school.
"Those adults are with your children more than you are during the day," Rogan said to his guest, comedian Tim Dillon, about teachers. "They're there for hours and hours with the undivided attention of your kids and some of them are f—ing loons."
Rogan went on to note, "some of them think that they have a job to do, to remove the programming of the parents that they don't agree with."
The podcaster added that these teachers don't agree with parents' values and "tell the kids that the parents are wrong, and they're right, which is a real creepy thing."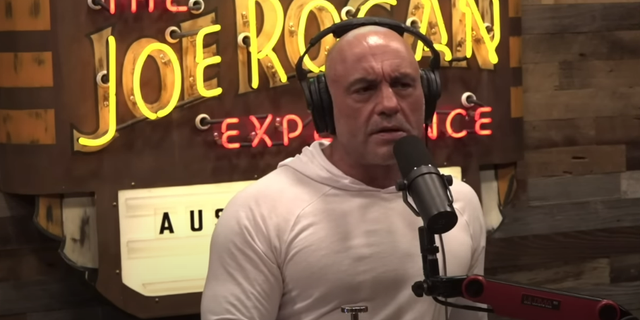 DETRANSITIONER CHLOE COLE ANNOUNCES LAWSUIT AGAINST HOSPITALS 'FOR PUSHING HER INTO MEDICAL MUTILATION'
Rogan followed by warning that someone can "get into your kid's head" with "questionable and debatable ideas that they're trying to push as doctrine."
Dillon noted, "As somebody who's been out of the closet for years and years and [doesn't] hide anything… I don't think six-year-olds should be taught about any sexuality. It has nothing to do with their lives."
Later in the conversation, Rogan acknowledged that parents have legitimate examples of books with graphic images that should not be in schools, pointing to "books where they were showing explicit oral sex, they were showing illustrations of oral sex," and said, "it's crazy." He also said that some books have written about "lust and wanting someone" to the point where "it's essentially cartoon pornography."
Dillon agreed and warned, "It's also crazy to introduce the concept of gender theory to children."
"It's not fair," Rogan agreed.
Both commentators agreed that children's minds are malleable at such a young age, making them especially susceptible to ideological influence.
Rogan noted one other disturbing aspect of transgender ideology in society is the omission of people who have since turned away from it.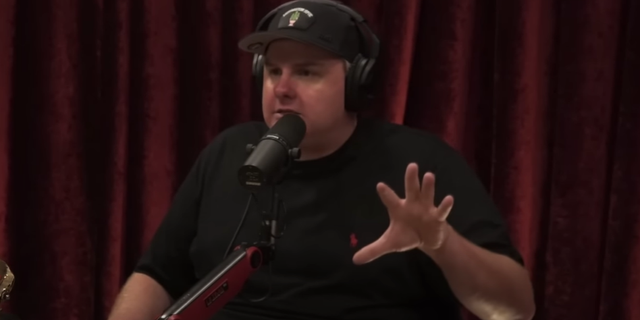 UK GIRL WHO DETRANSITIONED AFTER TRANSGENDER SURGERY SAYS SHE FEELS 'LIKE A MUTILATED EXPERIMENT GONE WRONG'
"Another thing that really scares me is there does not seem to be a lot of attention paid to detransitioners," he said.
He added, "When you're celebrating" transgender people, "you have a responsibility" to speak about detransitioners as well.
Rogan recalled that he had interviewed Chris Beck, a decorated Navy vet who served on SEAL Team Six and regretted his gender-related surgeries after retiring from the military. 
"That's why you can't make those decisions when you're young, you've got to see what happens," Dillon said.  
CLICK HERE TO GET THE FOX NEWS APP   
Beck said in June that he learned one key detail about gender dysphoria isn't talked about enough, especially to those considering life changing procedures. 
"So one of the biggest pieces of data that they're missing right now is that 80% of the kids who are going through gender dysphoria or gender confusion either before puberty and during puberty, 80% of those kids are corrected – [They] will get rid of all that gender confusion by the time puberty is over. 80%!" he recounted on "Fox News Tonight."
For more Culture, Media, Education, Opinion, and channel coverage, visit foxnews.com/media