Kate Middleton isn't above taking off her shoes when she enters another person's home. 
The Princess of Wales met with radio host Roman Kemp earlier this year after she reached out to him about his documentary "Roman Kemp: Our Silent Emergency," which explored the risks of depression and suicide in young men. It was inspired by his friend Joe Lyons' suicide. 
Kemp told The Times of London this week that receiving a call from the royal was "an honor but one of the weirdest things," according to People magazine. 
"We had a Zoom call, just her and me and she was like, 'Oh, you know, I can come over to your place and do [a short video on the issue] there.' And I just said, 'No, let's go to my parents.' It's a bigger house. I don't want to bring royalty to a flat in Vauxhall."
KATE MIDDLETON LEAVES GENEROUS TIP DURING SECRET MUSIC FESTIVAL APPEARANCE: REPORT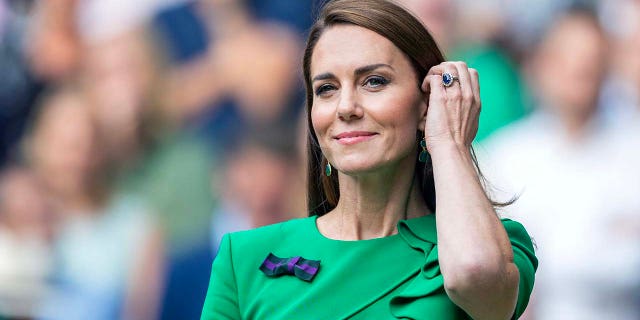 Kemp said when she arrived at his parents place, she sat at the kitchen counter with his dad Spandau Ballet guitarist Martin Kemp and his popstar mom Shirlie Holliman – with their dogs around them.
"The funniest thing was she didn't have any shoes on because she was respectful enough to take her shoes off at the door," Kemp said. "That really stuck in my head because you never see royalty with no shoes."
MEGHAN MARKLE ATTENDS TAYLOR SWIFT'S ERAS TOUR AS PRINCE HARRY TOUCHES DOWN IN TOKYO WITH PAL: REPORT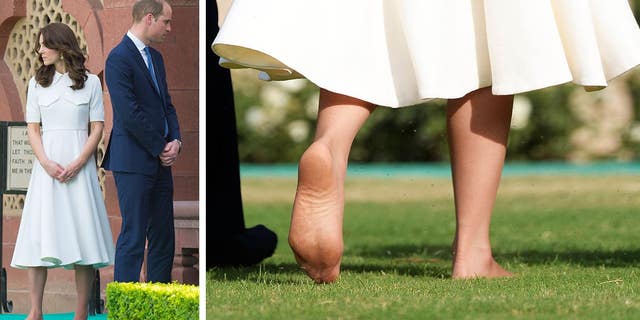 The two ended up making the short video together during the January visit at his parents' house to keep up awareness about youth men's depression and suicide as part of her early childhood Shaping Us campaign. 
"Everyone cares about and takes a lot of time over their physical health [but] they find it much harder not only to talk about their mental health but actually understand ways in which we can also look after it," the princess said after Kemp explained that men are more likely to give advice about the gym than check in about how another guy is feeling. 
CLICK HERE TO SIGN UP FOR THE ENTERTAINMENT NEWSLETTER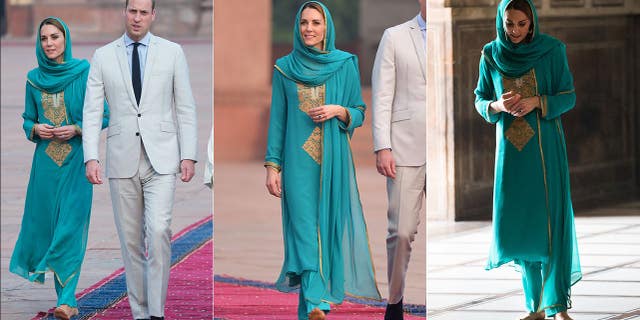 The 41-year-old has bared her beet before, including while visiting the Gandhi Smiriti museum in India in 2016. 
CLICK HERE TO GET THE FOX NEWS APP
She also removed her shoes during a visit to a mosque in Pakistan in 2019. 
In her Netflix "Harry & Meghan docuseries last year, Meghan Markle, who also took off her shoes during an official visit to New Zealand in 2018, remarked that she was surprised how formal The Prince and Princess of Wales are, explaining that she was barefoot the first time they met at her home.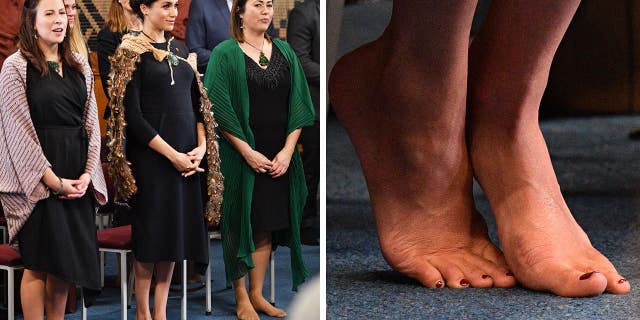 "Even when Will and Kate came over and I was meeting her for the first time I remember I was in ripped jeans, I was barefoot," the Duchess of Sussex said. "Like I was a hugger, I have always been a hugger I didn't realize that is really jarring for a lot of Brits."