Kellie Pickler has broken her silence six months after her husband Kyle Jacobs' death by suicide.
"One of the most beautiful lessons my husband taught me was in a moment of a crisis, if you don't know what to do, 'Do nothing, just be still.' I have chosen to heed his advice," the country star said in a statement to People magazine on Thursday. 
She continued, "Thank you to my family, friends and supporters, for the countless letters, calls and messages that you have sent my way." 
The 37-year-old said the support "has truly touched my soul and it's helping me get through the darkest time in my life. As many of you have told me, you are all in my prayers."
BOB SAGET'S WIDOW KELLY RIZZO SAYS 'FULL HOUSE' STAR WOULD THINK SHE'S 'CRAZY' FOR JOINING MILITARY SHOW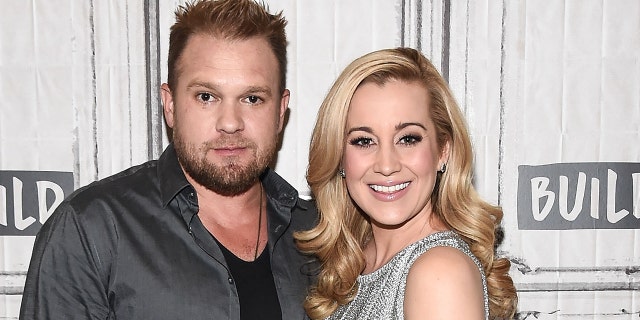 The singer is also planning an "intimate memorial for my husband, which will happen later this fall," adding "that is what Kyle would have wanted. Love & Blessings, Kellie," she told People. 
Pickler and the songwriter/producer were married in 2011 in a surprise New Year's Day ceremony.
The "American Idol" alum shared numerous loving posts dedicated to Jacobs, whom she's called "my love," over the years. 
In 2016, she shared a sweet birthday post for Jacobs on her Instagram, writing, "Happy birthday to my loving husband and best friend. You are truly my greatest treasure… I love you so much!"
A year later, Pickler posted about how he proposed to her. 
"One of the most special days in my life will always be June 15th… It is my grandmother's birthday and it's also the day my husband Kyle proposed," she wrote.
Pickler said the two of them were in Florida's Rosemary Beach in 2010 on what he said was just a "vacation."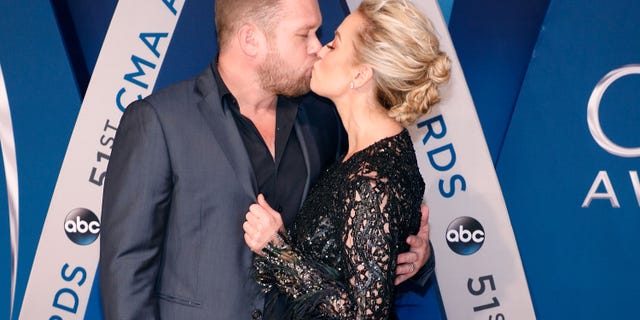 "That evening, after a romantic dinner, we took a sunset stroll on the beach… Little did I know, he had secretly planted a small wooden box in the sand," she gushed. "It looked like it had washed up from sea, but upon opening it, I found a true treasure… Inside contained a journal that Kyle had written for me, a seashell with my Grandmother's name 'Faye' written on it, and a beautiful engagement ring."
Pickler said after he got down on one knee and she screamed "YES!!!" they watched the sunset "slowly paint a colorful end to a beautiful day… What was so incredible is that Kyle didn't realize that THAT day, was also my grandmother's birthday. It was like my beautiful angel, the one I call mom, was giving us her blessing… So, Kyle and I like to celebrate June 15th as a couple… Still and forever crazy in love… It's #OurDay."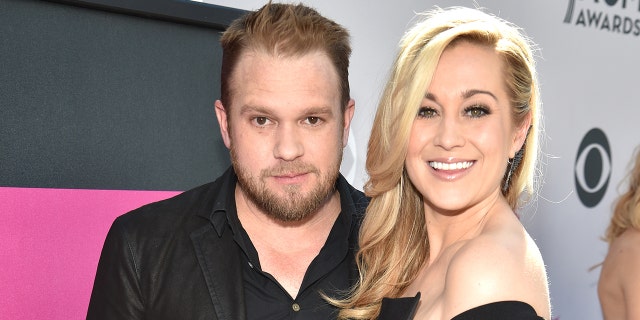 Jacobs was found dead in his home from a self-inflicted gunshot wound to the head on Feb. 17 after Pickler woke up and was unable to find him.
She called 911 when she couldn't open the door to an upstairs room where he was eventually found. He was 49. 
Jacobs moved to Nashville, Tennessee, in 2000. In 2004, he worked as a co-writer on "American Idol" alum Kimberly Locke's No. 1 single "8th World Wonder."
He went on to co-write Garth Brooks' 2007 hit "More Than a Memory," which became the first song to debut at No. 1 on the Billboard Hot Country Songs chart in its history.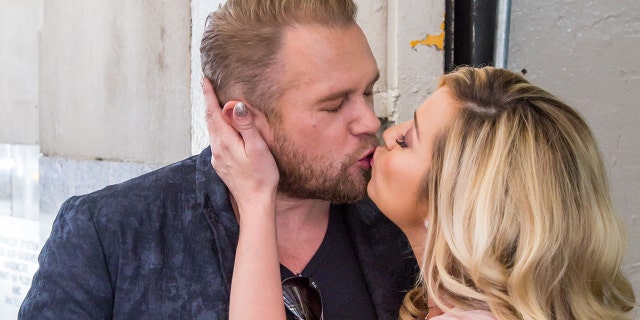 Despite their "American Idol" connection — Pickler placed sixth on the show in 2006 — the couple actually met at a Nashville bar in 2008. 
"I didn't know who he was or what he did," Pickler told "The Real" in 2015. "We just locked eyes and I went, 'I gotta know everything about this person.'"
The couple also had their own MTV reality series, "I Love Kellie Pickler," from 2015 to 2017. 
Jacobs had penned songs for Pickler, George Strait, Kelly Clarkson, Clay Walker, Randy Travis, Scott McCreery, Josh Kelley, Jo Dee Messina and Craig Morgan.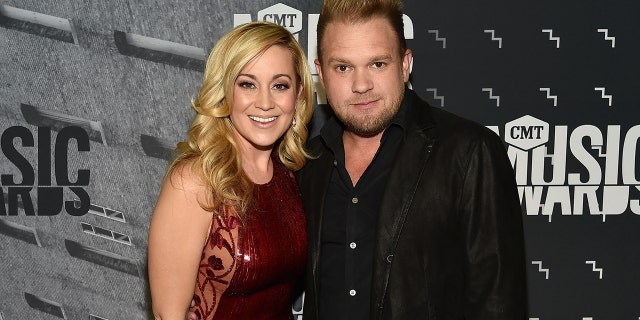 As a record producer, he had three No. 1 singles for Lee Brice, including 2012's "Hard to Love," "I Drive Your Truck" and "Drinking Class."
CLICK HERE TO GET THE FOX NEWS APP
In 2020, Jacobs co-produced Brice's album "Hey World." In his last Instagram post, he celebrated the album receiving an RIAA platinum certification, writing, "Platinum?! SWEEEET!!! An amazing crew of incredibly talented peeps put this one together… Deeply honored to be a creative part of it… Thank you Jesus!!!" 
If you or someone you know is having thoughts of suicide, please contact the Suicide & Crisis Lifeline at 988 or 1-800-273-TALK (8255).
Fox News' Ashley Hume contributed to this report.