An attorney who represents Sean and Leigh Anne Tuohy said in a bombshell statement on Tuesday that former NFL player Michael Oher threatened to "plant" a negative story in the press about the Tennessee family unless they paid him $15 million.
Martin Singer, a well-known California attorney, denied in a statement obtained by Fox News Digital the allegations leveled against the Tuohy family in Oher's petition to end their conservatorship, calling them "hurtful and absurd."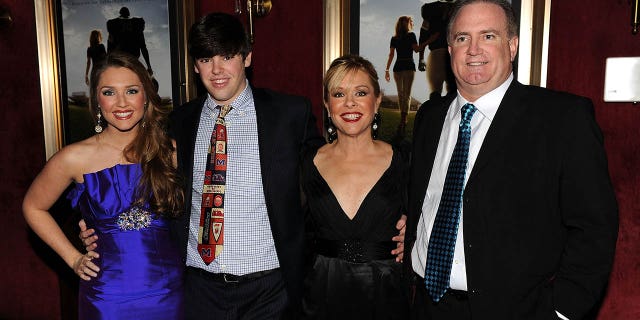 "Anyone with a modicum of common sense can see that the outlandish claims made by Michael Oher about the Tuohy family are hurtful and absurd. The idea that the Tuohys have ever sought to profit off Mr. Oher is not only offensive, it is transparently ridiculous."
MICHAEL OHER'S ADOPTION REVELATION FACES PUSHBACK FROM TUOHY FAMILY MEMBERS
Singer continued, "Through hard work and good fortune, Sean and Leigh Anne have made an extraordinary amount of money in the restaurant business. The notion that a couple worth hundreds of millions of dollars would connive to withhold a few thousand dollars in profit participation payments from anyone – let alone from someone they loved as a son – defies belief."
Oher, who was drafted by the Baltimore Ravens in the first round of the 2009 NFL Draft, filed a petition in a Tennessee court on Monday to end the 2004 conservatorship, alleging that he learned in February 2023 that the family had never legally adopted him.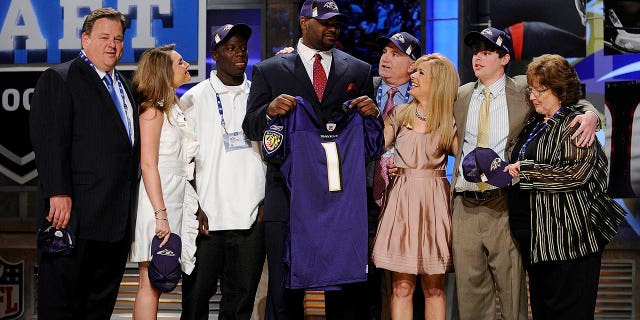 He alleged that he agreed to the conservatorship, having been led to believe that it was a form of adoption because of his age at the time. He also claimed that the family largely profited off of the 2009 film "The Blind Side" while he did not.
CLICK HERE FOR MORE SPORTS COVERAGE ON FOXNEWS.COM
The family's attorney disputed this allegation, saying that they had given Oher "an equal cut of every penny received" from the film, which grossed more than $300 million.
"When Michael Lewis, a friend of Sean's since childhood, was approached about turning his book on Mr. Oher and the Tuohys into a movie about their family, his agents negotiated a deal where they received a small advance from the production company and a tiny percentage of net profits. They insisted that any money received be divided equally. And they have made good on that pledge."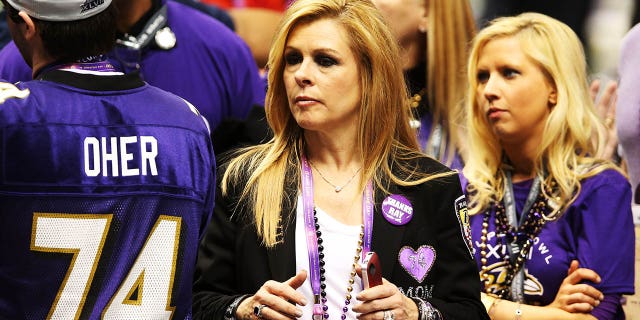 Singer also accused Oher of threatening the Tuohys that he would "plant a negative story about them in the press unless they paid him $15 million." 
This follows remarks made by Sean "SJ" Tuohy Jr., the biological son of Sean and Leigh Anne Tuohy, who suggested during an interview with Barstool Sports on Monday that text messages between Oher and the family allegedly showed that he may have known, at least as early as 2020, that he was not legally adopted.
CLICK HERE TO GET THE FOX NEWS APP
"There were things back in 2020, 2021 that were like, 'If you guys give me this much, then I won't go public with things.' So, I don't know if that's true," he told the outlet.
Singer added that the family has been "upfront" about how and why the conservatorship was established and that they "will never oppose it in any way" if Oher chooses to terminate it.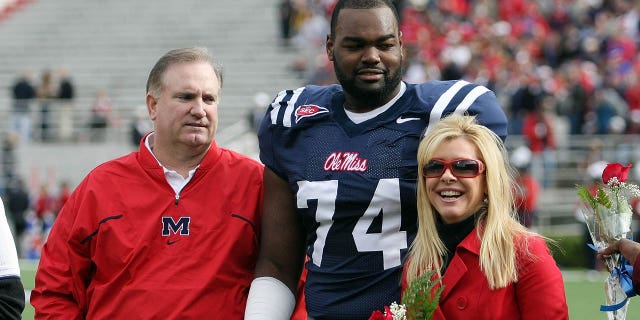 "The Tuohys will always care deeply for Mr. Oher. They are heartbroken over these events. They desperately hope that he comes to regret his recent decisions, makes different choices in the future and that they someday can be reconciled with him. In the meantime, however, they will not hesitate to defend their good names, stand up to this shakedown and defeat this offensive lawsuit."
Oher's attorney, Gerard Stranch, did not immediately respond to Fox News Digital's request for comment.