Gov. Ron DeSantis, R-Fla., referring to the Jacksonville shooter as a "scumbag" avoids the issue with mental health and White supremacy, MSNBC correspondent Trymaine Lee said on Tuesday.
Appearing on "Andrea Mitchel Reports," Lee said why he took issue with DeSantis' language as he addressed the racially motivated shooting that took the lives of three Black people.
"You know, for so many folks, the issue with that kind of language is it places the onus on one individual and the actions of one individual as opposed to a nationwide sickness of White supremacy in the country and the violence it fuels. As so long as he is a scumbag or as long as there's a mental health issue, you don't have to engage with the idea that there are, you know, co-conspirators online, co-conspirators who create legislation that divide and other people," Lee said.
Officials confirmed that the shooting was racially motivated against Black people after reporting "several manifestos" written by the shooter that detailed a "disgusting ideology of hate."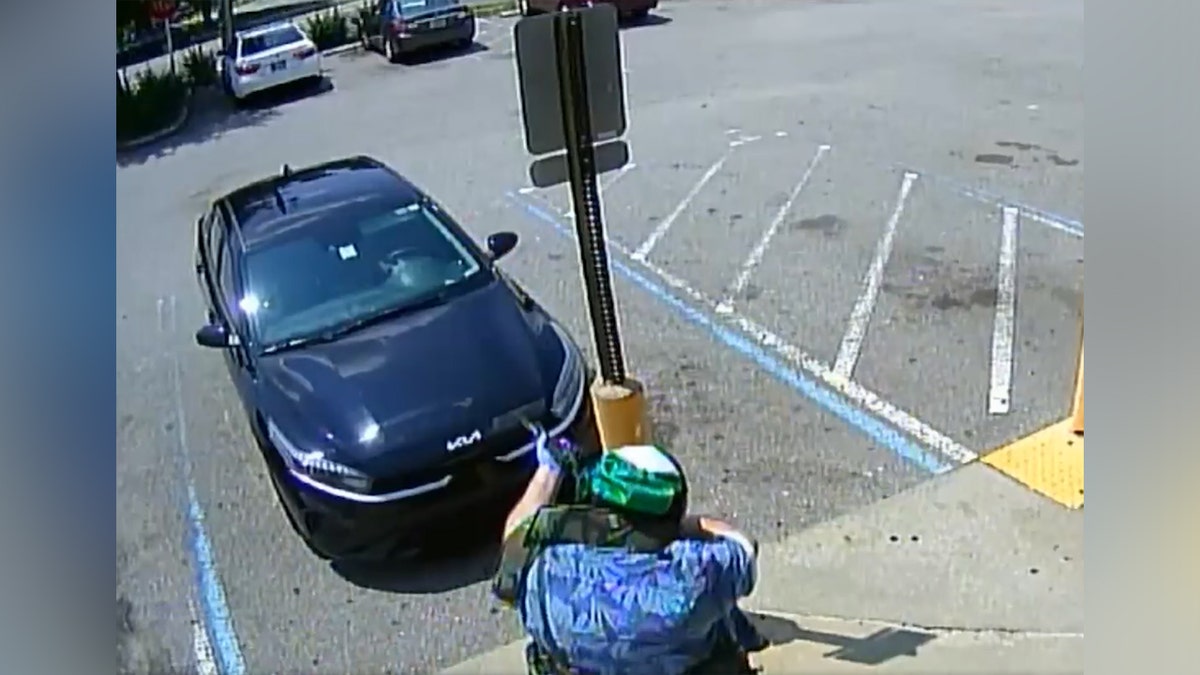 DESANTIS, CONSERVATIVES ERUPT ON AP REPORT JUSTIFYING NAACP 'TRAVEL ADVISORY' FOR BLACKS IN WAKE OF SHOOTING 
Lee continued, "There are all these other forces that are contributing to this violence, but as long as the act of one individual is just a scumbag, then you don't take the true issue head on." 
Jacksonville pastor Jeffrey Rumlin similarly criticized DeSantis' comment shortly after the governor's address.
"At the end of the day, respectfully, Governor, he was not a scumbag," Rumlin said. "He was a racist."
DeSantis condemned the shooting as well as the shooter's ideology on Sunday, adding that he "took the coward's way out" by killing himself.
"The shooting, based on the manifesto that they discovered from the scumbag that did this, was racially motivated. He was targeting people based on their race," DeSantis said. "This guy killed himself rather than face the music and accept responsibility for his actions. And so he took the coward's way out. But we condemn what happened in the strongest possible terms. We've offered support for Sheriff Waters and the city of Jacksonville, and we send our condolences to the victims and their families who are the victims of a very cowardly act."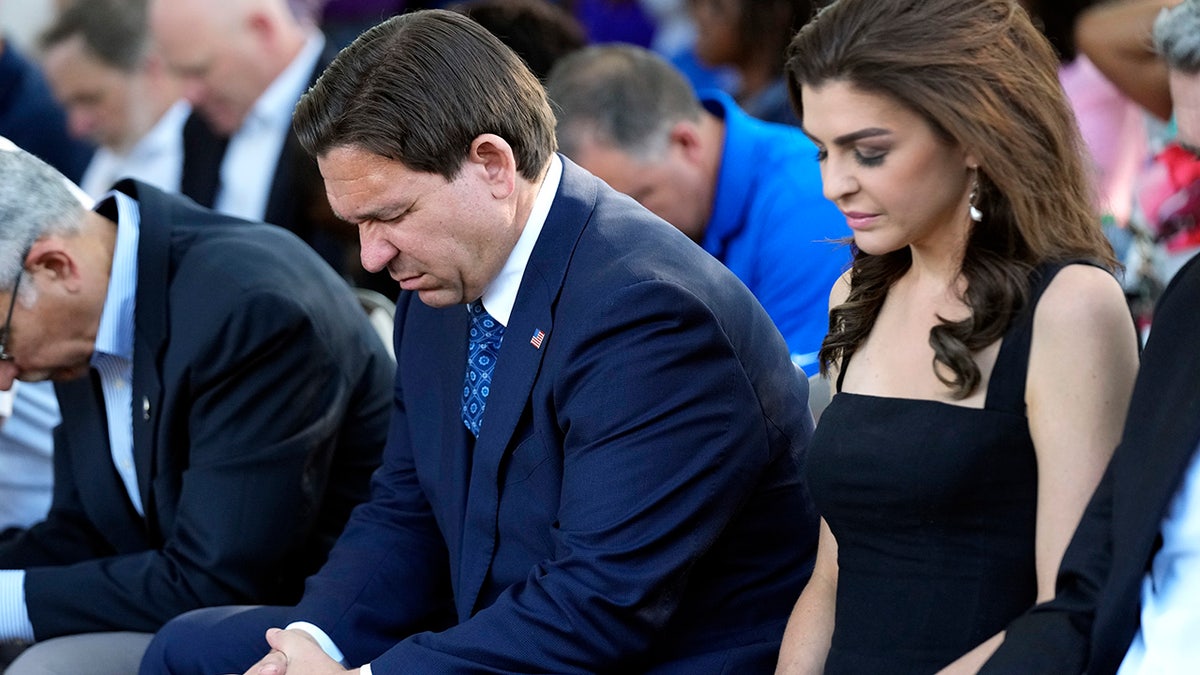 FLORIDA SHERIFF INVESTIGATING RACIALLY-MOTIVATED DOLLAR GENERAL SHOOTING CHALLENGES ANTI-GUN NARRATIVE 
Florida state Democrat lawmaker Angie Nixon suggested Monday that DeSantis has "blood on his hands" with regard to the shooting based on his "anti-woke policies."
"This is a governor who has done nothing but fan these types of happenings throughout our state. Look, at the end of the day, the governor has blood on his hands," she said. "He has had an all-out attack, on the Black community with his anti-woke policies, which we know very well was nothing more than a dog-whistle to get folks up and riled up in the way in which it just happened on yesterday."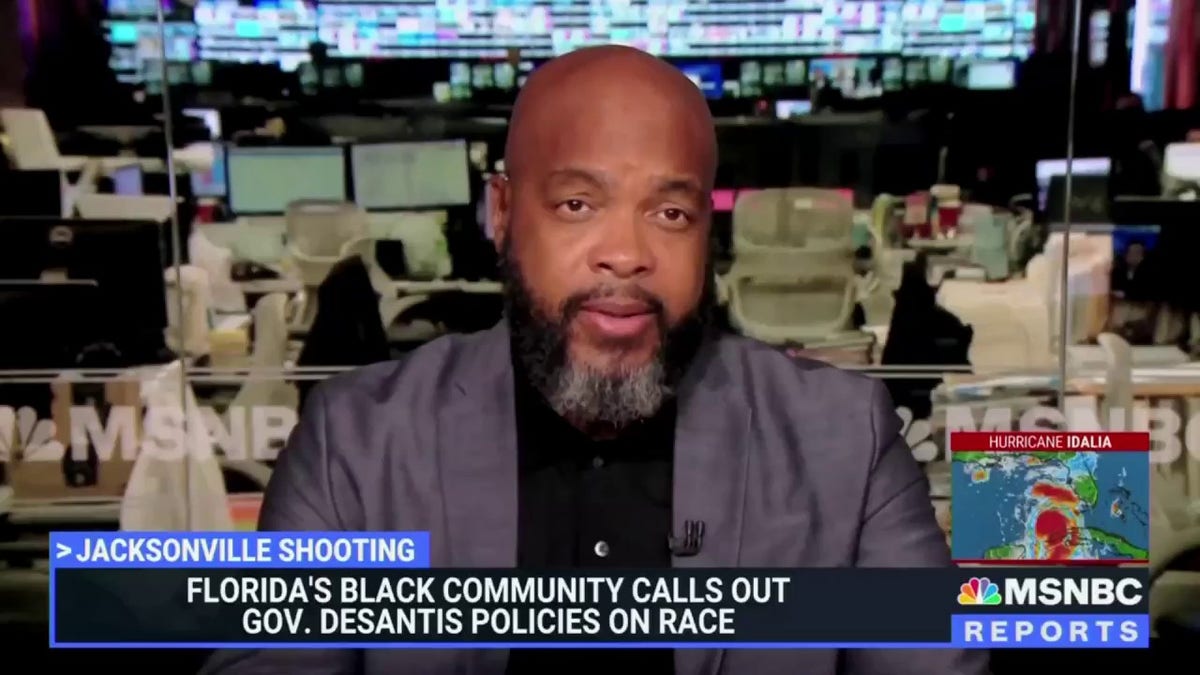 CLICK HERE TO GET THE FOX NEWS APP
She continued, "Myself and other representatives, particularly Black representatives, throughout the past few legislative sessions, we have repeatedly told him what his rhetoric was going to do, and that is exactly what transpired on yesterday."
For more Culture, Media, Education, Opinion, and channel coverage, visit foxnews.com/media.