Officials at New York City's Rockaway Beach pulled swimmers out of the water on Friday afternoon following a shark sighting.
Just two days after Rockaway Beach reopened following a shark attack on Monday night, park rangers could be seen pulling swimmers and surfers out of the water with some urgency.
A park ranger told Fox News that the shark was seen via drone.
Tatyana Koltunyuk, 65, lost 20 pounds of flesh from her upper left thigh during a shark attack on Monday evening at Rockaway Beach. 
NEW YORK BEACH REOPENS FOR THE FIRST TIME SINCE UNPRECEDENTED SHARK ATTACK ON SWIMMER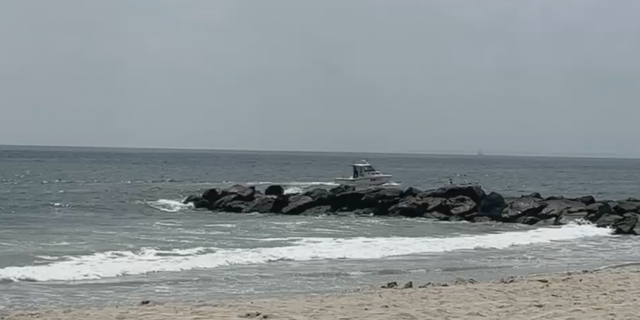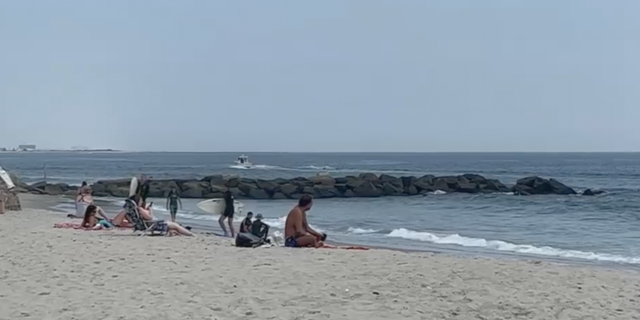 The unconscious woman was transported to Jamaica Hospital in critical condition, but has since been upgraded to serious/non-life threatening.
Following the shark attack, officials said they would be increasing drone and other surveillance of waters off Rockaway Beach.
Prior to the Monday attack, Rockaway Beach and New York City hadn't seen a shark attack in recent memory.
WOMAN HOSPITALIZED AFTER RARE SHARK ATTACK AT NEW YORK BEACH: OFFICIALS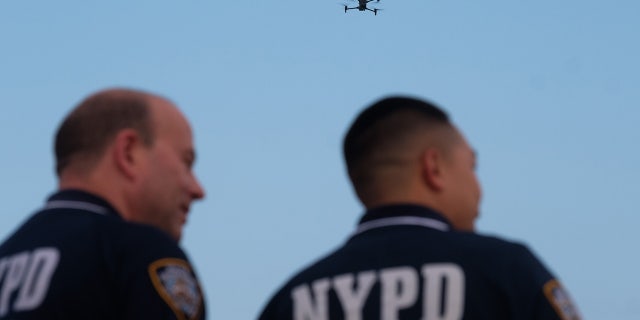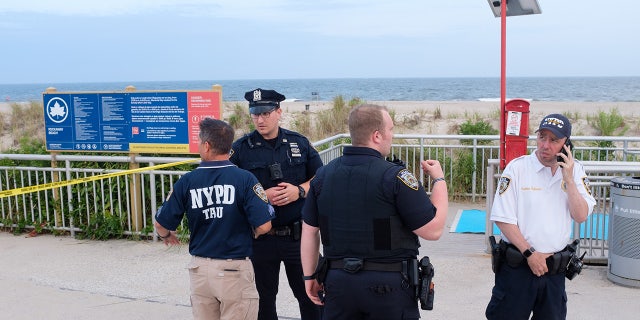 FDNY First Deputy Fire Commissioner Joseph Pfeifer said during an early Wednesday press conference that warmer waters resulting from climate change are partially to blame.
CLICK HERE TO GET THE FOX NEWS APP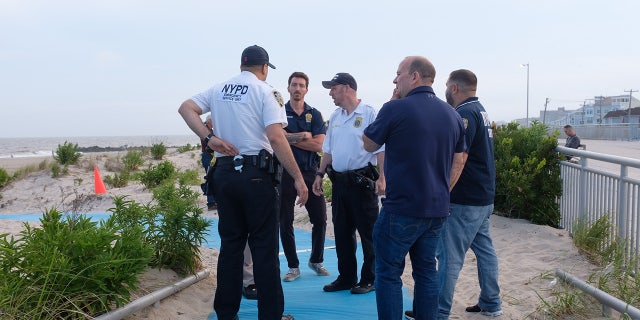 "Well we know something's happening, and we call that climate change," Pfeifer said at an early Wednesday press conference. "The waters are a lot warmer, they're also a lot cleaner, so we're getting schools of fish there, but what we're doing here is that we have eyes in the sky through our drones, through our helicopters. Then we have boats in the water. Our fire boats, our harbor boats. The Coast Guard are looking for sharks. And we can't forget we have people on land, our lifeguards who are out there every day looking at the water to protect all our beach-goers."
Fox News' Danielle Wallace and The Associated Press contributed to this report.