Fargo, North Dakota, police bodycam footage of a deadly assault on officers July 14 was released Thursday, which shows the tense situation one officer endured before fatally shooting the suspect.
North Dakota Attorney General Drew Wrigley and Fargo Police Department Chief David Zibolski held a news conference Thursday to go over surveillance and body camera video evidence of the police-involved shooting in Fargo.
That day, 37-year-old Mohamad Barakat shot and killed Fargo Police Officer Jake Wallin and wounded three other people, including officers Andrew Dotas and Tyler Hawes, who were responding to a traffic crash.
GUNMAN KILLS OFFICER, INJURES 2 OTHERS IN FARGO SHOOTING; MOTIVE UNKNOWN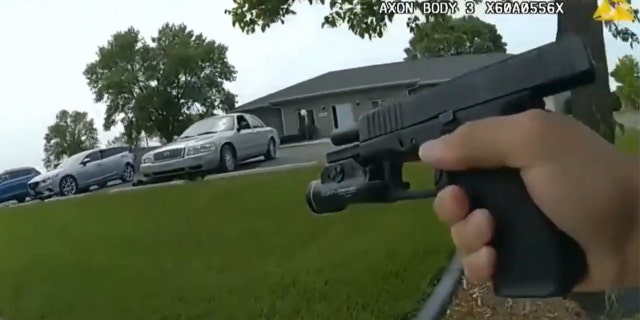 Also injured at the scene was Karlee Koswick, a bystander who attempted to flee the scene.
Officer Zach Robinson was also at the scene when gunfire began and is credited with stopping a much bigger attack by shooting and killing Barakat.
In the bodycam footage from Robinson's perspective, police are seen responding to a traffic crash. About 38 seconds into the video, rapid fire can be heard while several people are seen running for cover.
SECOND FARGO OFFICER WOUNDED IN DEADLY SHOOTING SET TO LEAVE HOSPITAL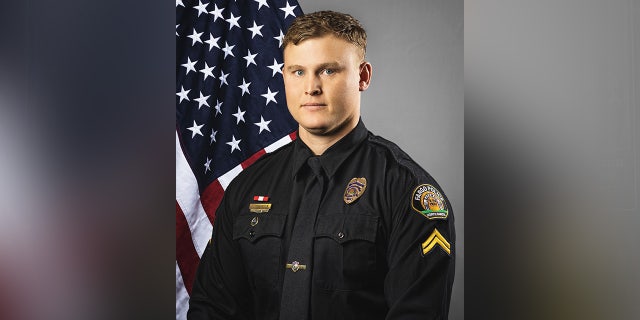 Robinson is heard saying, "We got shots fired," as he ducks behind a vehicle. He then peaks out from behind the vehicle and fires off four rounds toward Barakat, who is next to a vehicle in a parking lot.
"Central, we got a man with an AK-47 shooting at us," Robinson reported, when more shots are fired by Barakat.
"Central, shots fired, shots fired," Robinson said. "We got three officers down, three officers down."
FUNERAL SERVICES SET FOR SLAIN NORTH DAKOTA POLICE OFFICER WHO WAS KILLED IN SHOOTING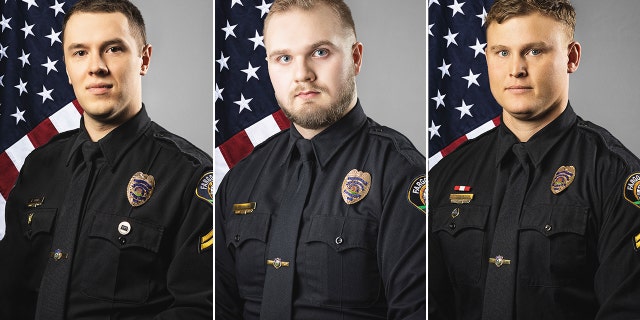 The officer then moves toward the gray vehicle, where legs can be seen protruding from the front of the vehicle on the passenger side, horizontally.
Barakat can be seen moving and reaching for something when Robinson orders him to stop moving and to put his hands up, six times.
As Barakat continued to roll on his back, a rifle can be seen close to his body.
NORTH DAKOTA GUNMAN HAD 1,800 ROUNDS OF AMMO, HOMEMADE GRENADE WHEN LAUNCHING ATTACK ON OFFICERS: POLICE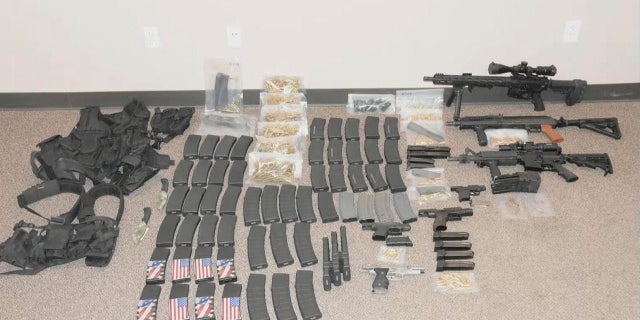 Robinson moved into position and fired three shots at Barakat, then reloaded his clip.
Barakat then appears to have a handgun, and Robinson tells him to drop the gun and fires his pistol eight times. Stepping back then checking on Barakat again, Robinson tells him six more times to drop the gun, maneuvering to the rear of the vehicle.
Once on the passenger side, Barakat can be seen moving while on his back, with a headshot in plain sight. Robinson then fires his gun five more times, at which point Barakat's head is blurred out.
Robinson moves to the front of the vehicle and another officer is seen walking toward the back of the automobile with his weapon drawn.
STANDOFF AT INDIANA APARTMENT COMPLEX ENDS IN FATAL POLICE SHOOTING OF 65-YEAR-OLD MAN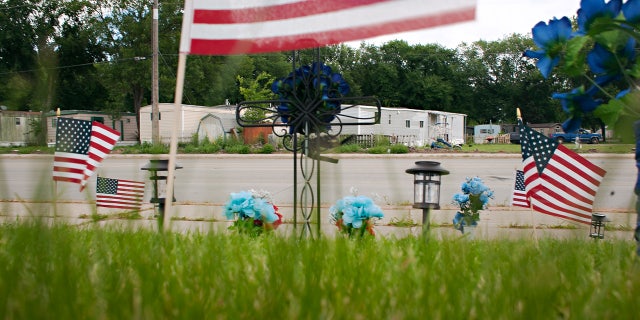 Wrigley said Robinson was "the last man standing between what was coming next, and you can see this assailant was armed for."
The attorney general also said Robinson's use of deadly force was reasonable, necessary, justified and lawful.
Investigators searched Barakat's vehicle after the shooting and found numerous guns, 1,800 rounds of ammunition, a homemade grenade and explosives.
MURDER SUSPECT CAUGHT AT TOPGOLF AFTER ALLEGEDLY KILLING GIRLFRIEND IN APARTMENT
His internet queries over the last five years included things like "kill fast," "explosive ammo," "incendiary rounds," "mass shooting events," and one for "area events where there are crowds."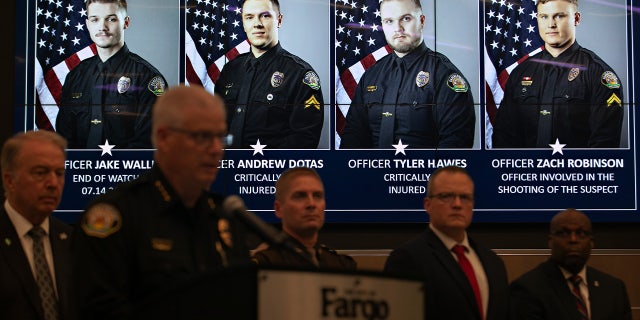 Authorities said the latter query brought up a news article with the headline, "Thousands enjoy first day of Downtown Fargo Street Fair," a day before the shooting.
In recent years, police had visited the suspect's home at least twice out of concerns related to his guns, which authorities said he appeared to acquire legally.
CLICK HERE TO GET THE FOX NEWS APP
Barakat came to the U.S. in 201 as a Syrian national on an asylum request. In 2019, he became a U.S. citizen, Wrigley has said.
Earlier this month, Hawes and Dotas were discharged from the hospital and Koswick left the hospital nearly a month ago.
The Associated Press contributed to this report.