LONDONDERRY, N.H. – Republican Gov. Chris Sununu of New Hampshire has some advice for the GOP candidates on stage at Wednesday's first presidential nomination debate.
"You've got to explain where you are with your policy. Where you are with your background," Sununu emphasized in a Fox News Digital interview. "But you've got to go beyond that. It's not just issue and policy based. And it's not just in attack mode either. They've got to show that charm, that charisma, that likability. Likability is so important in a race like this."
The popular GOP governor, who seriously mulled a presidential run of his own before deciding against it earlier this summer, also stressed that the candidates need to exude "charisma, charm, inspiration. Something exciting. Something fun. Something that people say 'wow. That's something I can get behind.'"
Sununu called the debate – a Fox News-hosted showdown in Milwaukee, Wisconsin – "an awesome opportunity for all these candidates to stand up – not just to show that they deserve to be on the stage – but to show that they deserve to be the leader of the free world. That's really the differentiator. People want someone that inspires them. Some charisma."
ALL EYES ON THE GOP PRESIDENTIAL PRIMARY DEBATE! SIGN UP NOW TO STREAM LIVE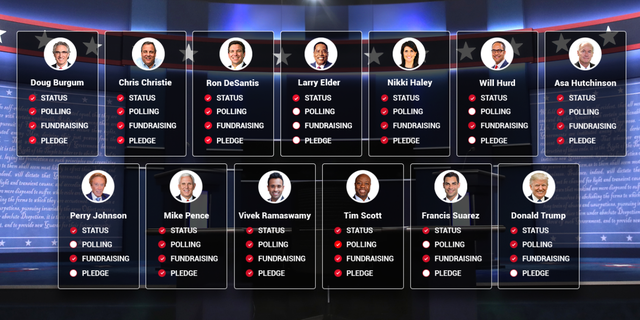 Sununu's a debate veteran, winning election and re-election to four two-year terms as New Hampshire governor since 2016. 
CHECK OUT INITIAL FOX NEWS POWER RANKINGS IN 2024 GOP PRESIDENTIAL NOMINATION RACE
The governor, who has been a vocal critic of former President Trump and would like to see him defeated, has been teaming up with many of the presidential candidates as they campaign in New Hampshire, which holds the first primary and second overall contest in the GOP nominating calendar. Sununu has repeatedly said he'll endorse a presidential candidate ahead of his state's primary.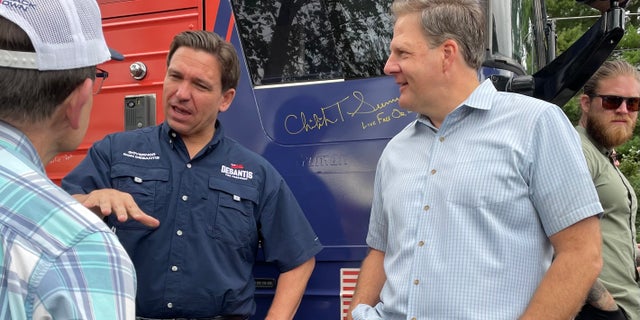 WHO'S UP AND WHO'S DOWN IN THE LATEST FOX NEWS 2024 GOP PRESIDENTIAL NOMINATION POLL
"My endorsement. It will move things a little bit but not really," the governor said. "Endorsements are way overrated. Way, way overblown. Especially in a place like New Hampshire. These candidates have to earn it on their own."
In a New York Times op-ed on Monday, Sununu said that as the "governor of the first-in-the-nation primary state" he will "do everything [he] can to help narrow the field."
He continued by saying that multiple GOP candidates have "compelling stories" and that Americans need to see that the "Republican Party is able to refocus the conversation where it needs to be, on a nominee dedicated to saving America."
Sununu joined former South Carolina governor Nikki Haley, who is running for president,in late June at a New Hampshire GOP summer cookout and fundraiser, where he praised and introduced her.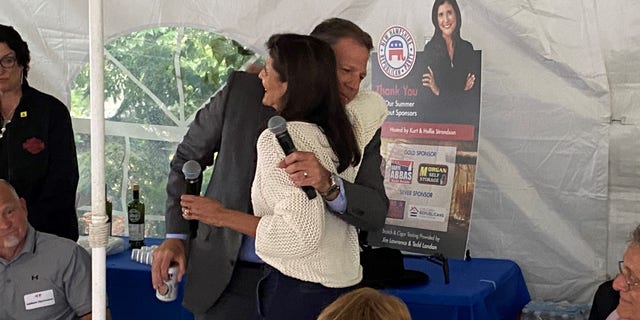 CLICK HERE TO GET THE FOX NEWS APP
"He's a great friend. He's a great governor, and he's going to be an important person in this primary. And I think that he's got a lot of knowledge about the people of New Hampshire, and I think he's got a lot of knowledge of what it takes to win here, so I think he's going to be incredibly important," Haley told Fox News at the event.
Besides Haley,  former Vice President Mike Pence, North Dakota Gov. Doug Burgum, ex-CIA spy and former Rep. Will Hurd of Texas and environmental lawyer and high-profile vaccine skeptic Robert F. Kennedy Jr. — who's primary-challenging President Biden for the Democratic nomination — have all met with Sununu over the last few months. And three other candidates — Sen. Tim Scott of South Carolina and former Governors Chris Christie of New Jersey and Asa Hutchinson of Arkansas — huddled in-person with Sununu earlier this year.