A competitive female powerlifter responded to a record-breaking win from a transgender athelete who lifted 200 kilograms more than the second place winner, calling it "completely unfair." 
April Hutchinson discussed Anne Andres, a 40-year-old transwoman setting all-time records at the Canadian Powerlifting Union's 2023 Western Canadian Championship Sunday. 
Hutchinson has been a powerlifter with the Canadian Powerlifting Union for about four years. She said on Talk TV that has been fighting her federation to ban trans women in powerlifting, stating that many other female lifters do not agree with it and have been complaining.
"My boyfriend could basically walk in tomorrow, identify as a female, compete, and then the next day, go back to being a man again. No proof, no ID required, just basically going on how you feel that day or whatever gender you want to it," she said.
DETRANSITIONED BOY CASTRATED BY DOCTORS WARNS KIDS ABOUT PERILS OF GENDER IDEOLOGY: 'PATIENT FOR LIFE'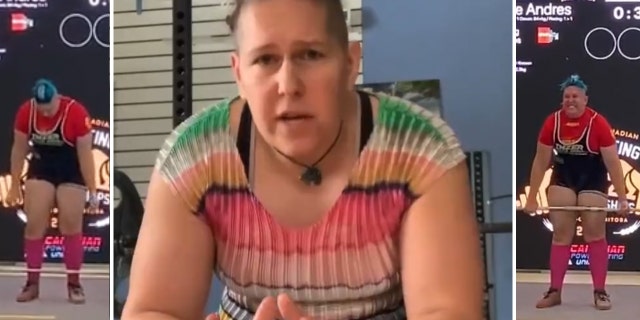 Andres' total weight lifted in squat, bench and deadlift resulted in a final score of 597.5 kilograms, which was over 200 kilograms more than her closest opponent, SuJan Gill, who finished at 387.5 kilograms. With that total, Andres set a new Canadian women's national record at the championship, while it also being an unofficial women's world record. 
"It's been very disheartening the national record that he broke," said Hutchinton. "Athletes have been chasing that for years. And we're talking we're talking top athletes who have been training and training and training."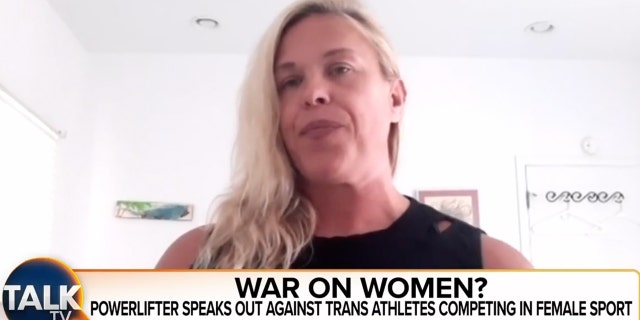 CA PRESCHOOL TEACHER BLASTS 'INNOCENCE,' SAYS TODDLERS SHOULD BE TAUGHT 'QUEERNESS,' SEXUALITY IN CLASSROOM
She added that some women quit the competition because they knew Andres would be lifting. 
"It's completely unfair. It's bodies that play sports, not identities. Remember, bodies are biology, not identities that play sports."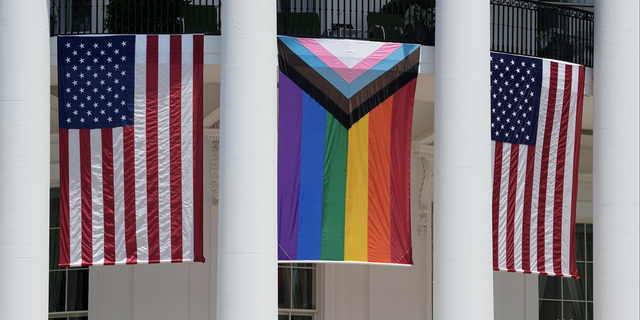 CLICK HERE TO GET THE FOX NEWS APP
The powerlifter has previously been accused of mocking women. The athelete said, "Why is women's bench so bad? I mean, not compared to me."
"We all know that I'm a tranny freak, so that doesn't count. And no, we're not talking about Mackenzie Lee. She's got little T-Rex arms, and she's like 400 pounds of chest muscle apparently. I mean, standard bench in powerlifting competition for women. I literally don't understand why it's so bad."
For more Culture, Media, Education, Opinion, and channel coverage, visit foxnews.com/media
Fox News' Scott Thompson contributed to this report.