Pro-transgender activists showed up at a "Let Women Speak" event in Texas and called the detranitioners present "fascist" for rejecting gender ideology, according to videos that circulated on the Saturday clash.
The rally at the Texas Capitol focused on advocating sex-segregated spaces for women in bathrooms, dressing rooms, locker rooms, shelters, prisons and dormitories. The event platformed opinions of people, who previously identitified as transgender and went through medical transitions. 
"Me and other feminists were hosting an event, sharing out stories and anti and radical trans activists came to silence us," said Laura Becker, who was 19 years old when she started testosterone treatments before having her breasts removed seven months later. 
She said the activists "disrupted the event" and brought microphones which effectively drowned out the voices of the women who were speaking. 
GRETA THUNBERG DRAGGED OUT OF OIL FACILITY BY POLICE, CLAIMS CRIME IS SELF-DEFENSE FROM FOSSIL FUELS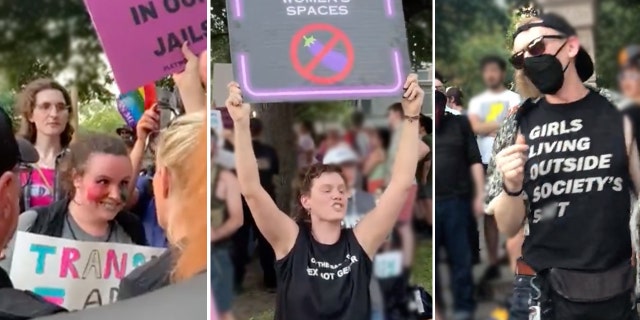 "These fascists have got to go," the activists repeatedly chanted. "Trans rights are human rights…. Trans lives matter."
"Women's rights are human rights," the "Let Women Speak" activists responded. 
Becker also said the activists exhibited a "cult-like trance." 
CALIFORNIA EQUITY DIRECTOR BLASTS THE PARENT 'RESISTERS' TO DISTRICT'S AGENDA IN LEAKED MEETING NOTES
The pro-trans activists also called the women "TERFS," which stands for "trans-exclusionary radical feminist." It describes a feminist who "opposes social and political policies designed to be inclusive of transgender people," according to a definition from Miriam Webster. 
"Hey hey, ho ho, this TERF party has got to go," the left-wing activist chanted.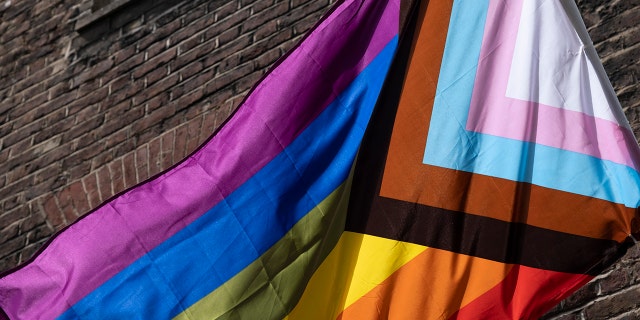 A lesbian activist was recorded speaking out against gender ideology, and the push by some trans activists to force or push individuals to be attracted to a sex they are not attracted to for trans inclusivity. 
She called this push "conversion therapy."
DETRANSITIONED BOY CASTRATED BY DOCTORS WARNS KIDS ABOUT PERILS OF GENDER IDEOLOGY: 'PATIENT FOR LIFE'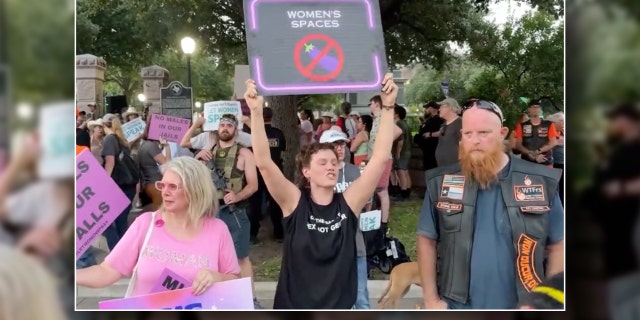 CLICK HERE TO GET THE FOX NEWS APP
"We do not like d–k… We are homosexuals, and we are human females," she said. "We exclusively like our same sex, not on the basis of gender identity."
"And to force lesbians to unpack our 'genital preference' is conversion therapy. You are trying to convert lesbians to be heterosexual." 
At one point during the clash, one of the left-wing activists became offended about being misgendered. 
"I'm a man, b—h," the pro-trans activist said. 
For more Culture, Media, Education, Opinion, and channel coverage, visit foxnews.com/media