Republican presidential candidate Nikki Haley is hitting back at GOP nomination rival Vivek Ramaswamy, who called her "lying Namrata (sic)," referencing her given Indian name and originally misspelling it on the website.
In an interview with Fox News Digital on Monday, the former two-term South Carolina governor who later served as ambassador to the United Nations said she's "not going to get into the childish name-calling" and that Ramaswamy should "know better than that."
On a new page on the newcomer's campaign website called "TRUTH. Over myth," Ramaswamy, a multi-millionaire biotech entrepreneur, author, and culture wars crusader, attempts to set the record straight on Haley's recent jabs at his foreign policy positions.
One such criticism is Ramaswamy's position on U.S. support to Israel, an accusation leveled by Haley last week during the first GOP presidential nomination debate – and reiterated on Monday at Haley's town hall in Indian Land, South Carolina.
FOX NEWS EXCLUSIVE: HALEY SAYS SHE HAULED IN $1 MILLION IN AFTERMATH OF FIRST GOP PRESIDENTIAL DEBATE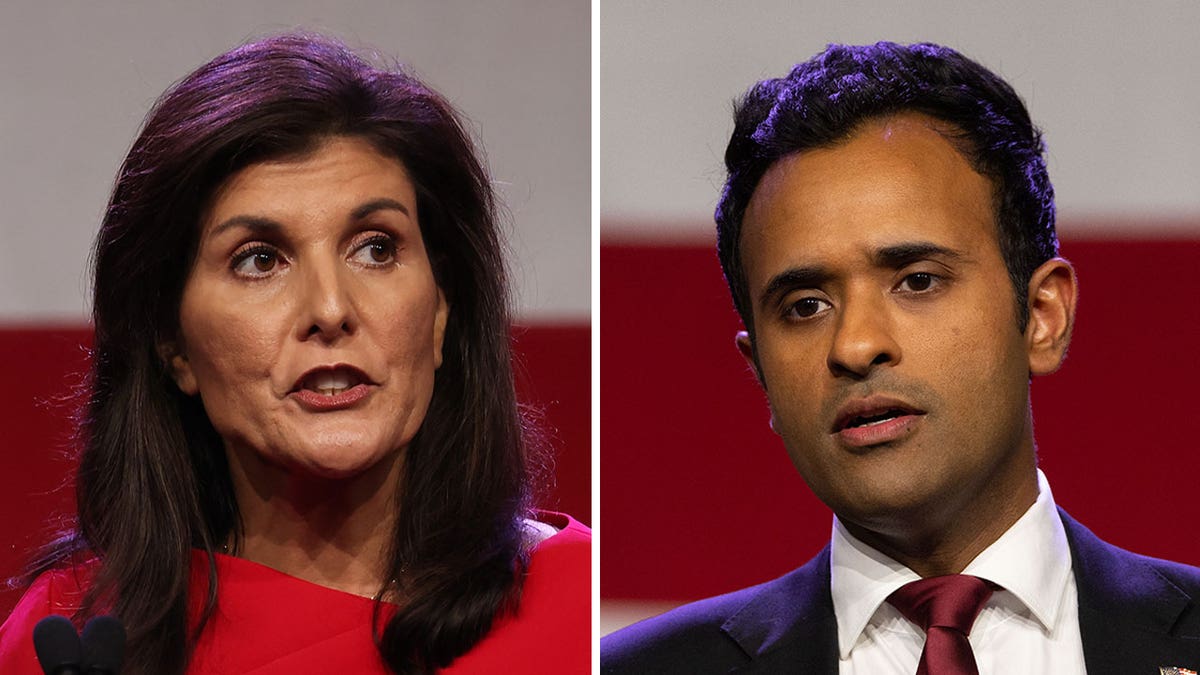 "WRONG. Keep lying, Namrata (sic) Randhawa. The desperation is showing," Ramaswamy's website read earlier today. It has since been updated with the correct spelling for Haley's birth name.
"Nimarata Randhawa" appears to be a reference to Haley's birth name of Indian origin, but it leaves out "Nikki," which is her legal middle name that she goes by.
DESANTIS PAC TROLLS RAMASWAMY FOR CONSTITUTIONAL HISTORY GAFFE IN GOP DEBATE: VIVEK 'IS MISTAKEN'
Ramaswamy, like Haley, is Indian-American. 
"I'm not going to get into the childish name-calling or whatever, making fun of my name that he's doing," Haley told Fox News Digital. "I mean, he of all people should know better than that. But I've given up on him knowing better than anything at this point."
"I think we saw the childish, demeaning side of him onstage. I think he's carrying that out whether it's on the website or otherwise, but I have no use for it," she continued.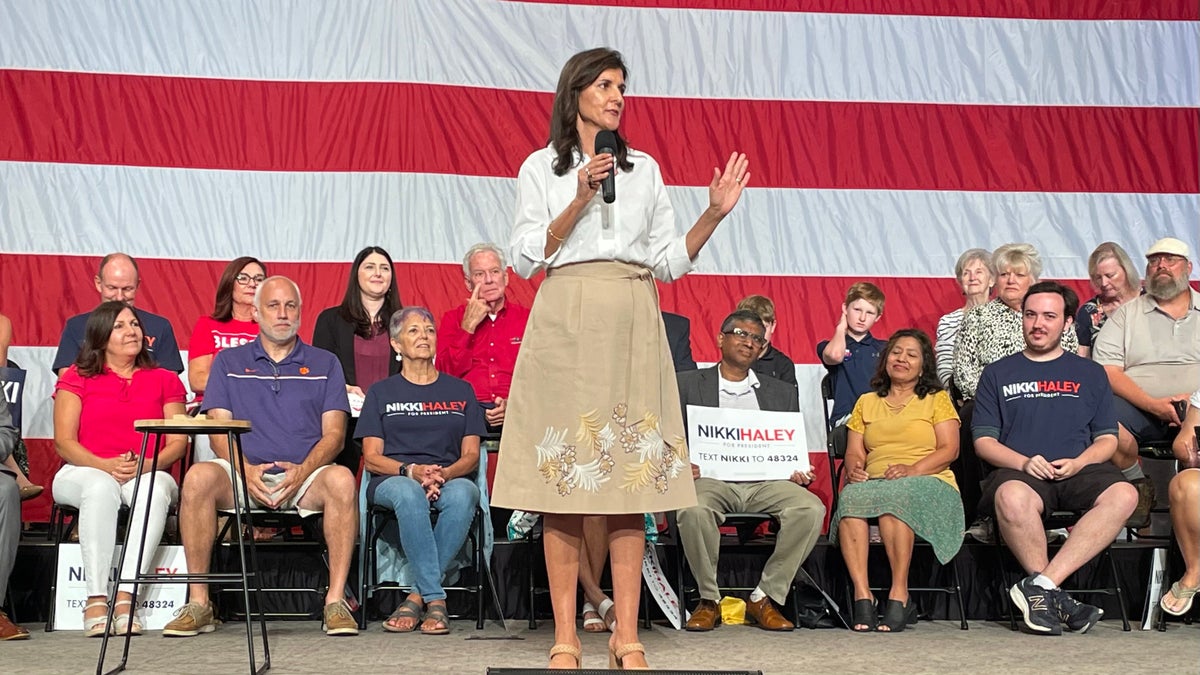 Asked for comment, a spokesperson for the Ramaswamy campaign told Fox News Digital, "How is he making fun of her name? His name is Vivek Ramaswamy."
Matt Whitlock, a former spokesperson for the National Republican Senatorial Committee, posted on X, formerly Twitter, that Ramaswamy's fact-check website "feels like parody."
"[N]ot sure why using Nikki Haley's maiden name (spelled wrong) is a rebuttal. But makes clear her debate attacks got under his skin," Whitlock said.
He went on to comment that this type of political attack "usually comes from lunatics (on the left or right) accusing her of whitewashing her identity and hiding her heritage. (Who are too stupid to google it and realize Nikki is her actual birth name)."
Another X user pointed out that "what's even crazier" is that Haley was the only candidate during the debate to properly pronounce "Vivek," which he says rhymes with "cake."
Saat Alety of Fed Hall Policy Advisors wrote on X, "The references to @NikkiHaley's maiden name or first name as pejoratives are bewildering. She's a married woman — her last name is Haley."
"Nikki is an extremely common name in Punjabi culture – and it's her middle name. Sad to see this from an Indian-American, @VivekRamaswamy," he wrote. 
RAMASWAMY, PENCE CLASH AFTER FORMER VP CALLS GOP NEWCOMER A 'ROOKIE': 'THIS ISN'T COMPLICATED'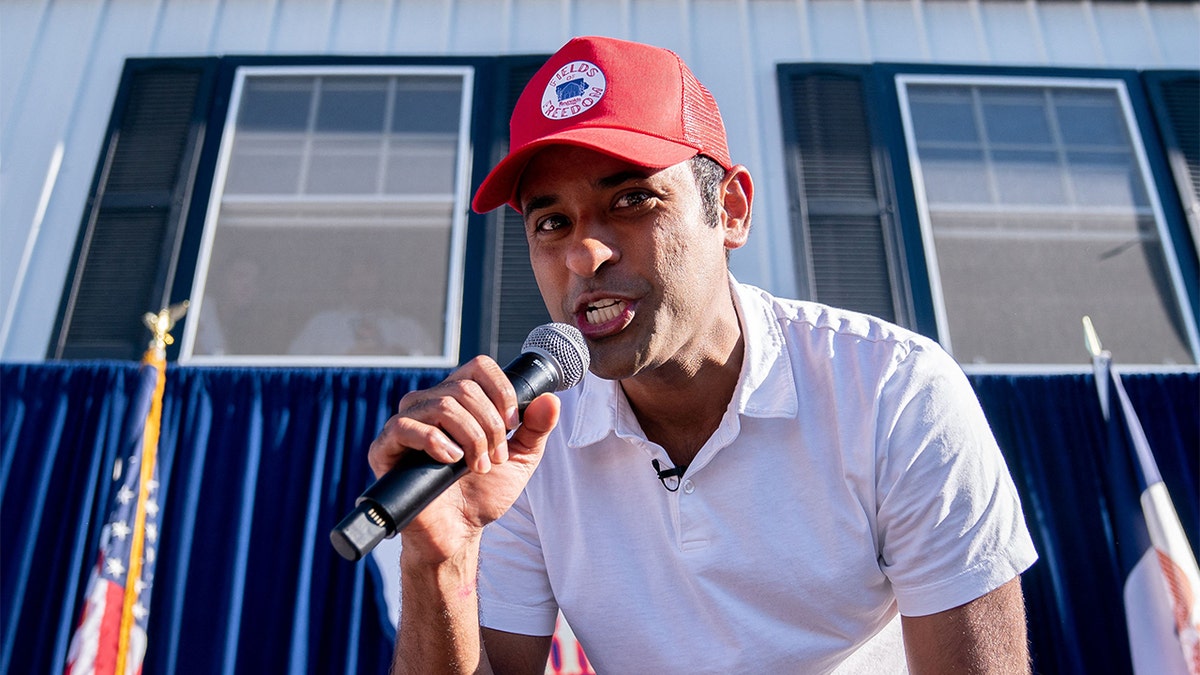 Haley went after Ramaswamy during the debate, saying he has no foreign policy experience and "it shows."
"He wants to hand Ukraine to Russia, he wants to let China eat Taiwan, he wants to go and stop funding Israel. You don't do that to friends. What you do instead is you have the backs of your friends," Haley said.
Ramaswamy responded, "Our relationship with Israel would never be stronger than by the end of my first term, but it's not a client relationship, it's a friendship, and you know what friends do? Friends help each other stand on their own two feet."
WATCH: HALEY CLASHES WITH RAMASWAMY OVER US AID TO UKRAINE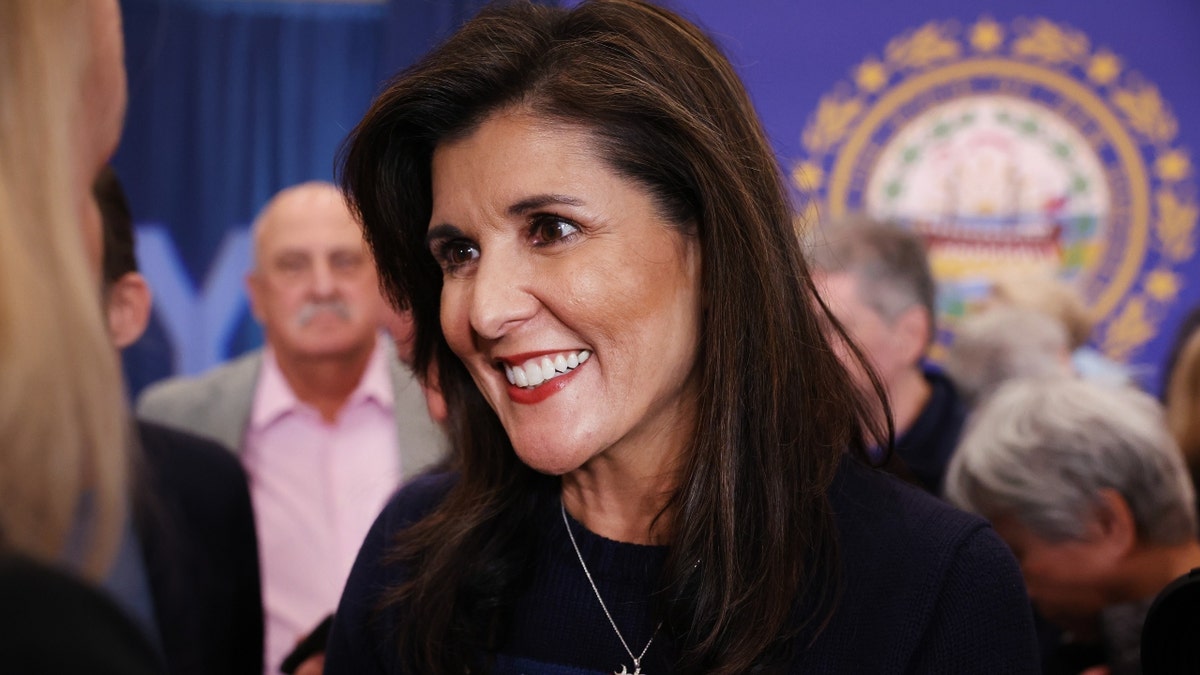 "You know what I love about them? I love their border policies, I love their tough-on-crime policies, I love that they have a national identity and an Iron Dome to protect their homeland, so, yes, I want to learn from the friends that we're supporting," Ramaswamy added.
CLICK HERE TO GET THE FOX NEWS APP
"No, you want to cut the aid off, and let me tell you, it's not that Israel needs America, it's that America needs Israel. They're on the front line of defense to Iran," Haley responded, drawing applause from the crowd.
Ramaswamy's website says, "By the end of Vivek's first term, the US-Israel relationship will be deeper and stronger than ever because it won't be a client relationship, it will be a true friendship."
"The centerpiece of Vivek's Middle East policy in Year 1 will be to lead "Abraham Accords 2.0" which will fully integrate Israel into the Middle East economy – by adding Saudi Arabia, Oman, Qatar, and Indonesia to the pact which was one of President Trump's crowning foreign policy achievements," the website says.