"Selling Sunset" star Amanza Smith was potentially just days from death by the time she was admitted to an L.A. hospital in June, the reality star recently revealed. 
"I said to them, 'Yeah, you know, this was so severe I've been told that if I had waited like a week or two more I could be dead. Is that true?' I'm asking the doctor, and he was like, 'No, one or two more days at home, and you could have been dead,'" the 46-year-old told People magazine of what a doctor at Cedar-Sinai Medical Center explained to her. 
She said that was a "wakeup call" for her: "If you have pain, go to the hospital, don't wait." 
"I don't want to keep being so dramatic," she whispered in the interview published Wednesday, "but I almost died. I was two days away from death and that doesn't even seem like that could be a real thing." 
JAMIE FOXX BREAKS HIS SILENCE ABOUT HEALTH SCARE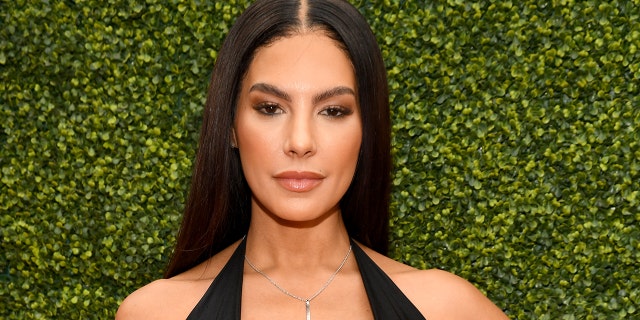 She said about a month after she finished Season 7 of "Selling Sunset," she woke up one morning and couldn't get out of bed because her back hurt so much. Smith figured she was getting "old" and her back had just "gone out." 
After a week, she went to an emergency room, and staff told her she had a spasm and arthritis, and she was sent home with muscle relaxants. 
But the pain got worse, and one day she found herself biting a pillow screaming "because I've never felt pain like that." 
A scan revealed that there was a mass on her back, and after she was admitted to Cedars-Sinai on June 2, doctors found bacteria in her blood, which had turned into vertebral osteomyelitis, an infection that was deteriorating the bones in her spine. 
MADONNA THANKS HER CHILDREN FOR SUPPORT AS SHE RECOVERS FROM HEALTH SCARE: 'IT MADE ALL THE DIFFERENCE'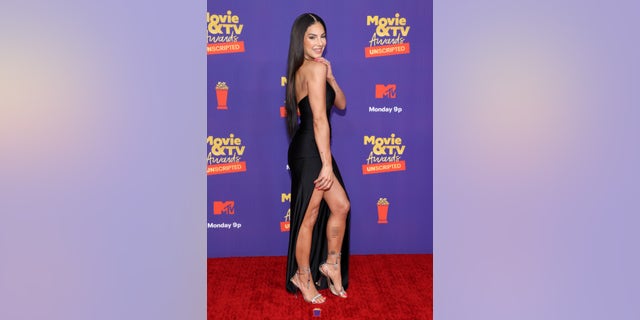 Smith said her surgeon told her had had only seen one other patient in 11 years with osteomyelitis in that location of her back. 
"It was a really bizarre location," Smith noted. 
Surgeons replaced her deteriorated vertebrae with a titanium cage in a six-hour surgery. 
"So I am an iron woman," she laughed. 
She said she wasn't able to see her 12 and 13-year-old children for the month she was in the hospital except for on Facetime. 
"They were a lot more scared than I knew," she said tearfully.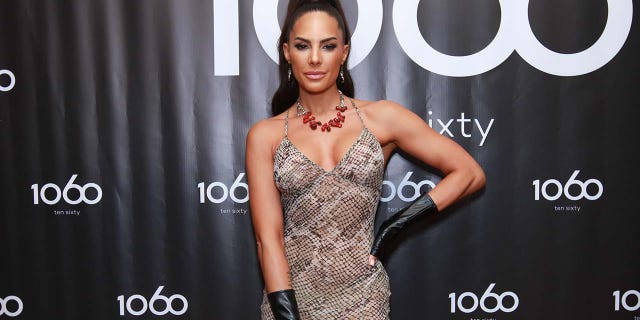 "When I got discharged, I saw my son for the first time, he literally fell into my arms and started weeping."
After taking a minute to collect herself, Smith added, "he said, 'Mom, I was so scared you weren't going to come home from the hospital. I was so scared you weren't going to come home. I had never seen him cry like that."
She said, "They don't have their dad so that fear of a parent leaving them is in there because that's what happened to their dad." Their father ex-NFL player Ralph Brown went missing in 2019. 
She said she let her son know she "wasn't going anywhere."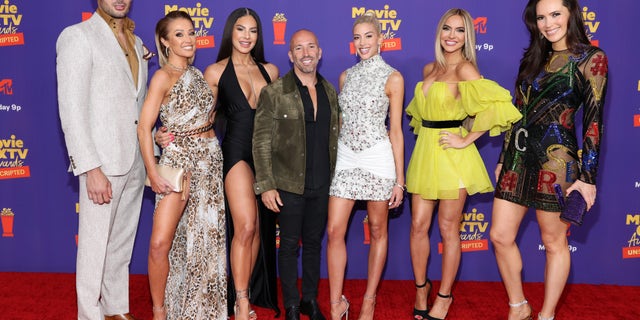 The real estate agent said much of the cast and crew of "Selling Sunset" came to visit her while she was in the hospital. 
"I had a lot of flowers," she smiled. "The nurses would come in, and they were like, 'It smells so good in here.'"
The mom of two is also in an "amazing" new relationship with a man named David — and the pair even shared their first kiss together in her hospital bed. 
"Sometimes you don't realize you need something until you get it and you're like, 'Holy, this feels really good,'" she told People. 
CLICK HERE TO SIGN UP FOR THE ENTERTAINMENT NEWSLETTER
Since leaving the hospital, there is no longer any infection in her blood and only a bit of deterioration left on a small part of her spine that could lead to more surgery down the road but not right now.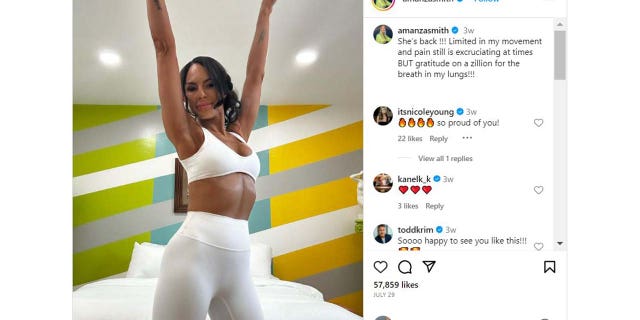 "I've always sort of colored outside of the lines and I've lived this crazy life of — I have a lot of stories," she explained. "For me — obviously everything happens for a reason — but there's been so much thinking and reflecting like I feel like this infection was a collection of all the trauma in my life over years and years and years and now it's doing this thing. And now it's out."
She added, "This time in my life is really amazing," referring to her kids growing up, the show's success and her work. 
CLICK HERE TO GET THE FOX NEWS APP
"Call me hokey pokey if you want," she concluded, "but when I heal I'm going to be the woman that I always wanted to be."