INDIANAPOLIS – Republican voters attending the National Rifle Association's annual convention over the weekend who spoke with Fox News Digital about the 2024 race for president were unanimous when it came to which candidate they wanted to see win the GOP nomination: former President Donald Trump.
Each also ripped the 34 felony charges brought against Trump by New York district attorney Alvin Bragg earlier this month, dismissing them as a "drummed-up hoax," and "bogus."
"Probably Trump," one voter named Tim said when asked which current or likely Republican candidate would have his vote. He added that Trump was the candidate most likely able to beat President Biden should he be the Democratic nominee.
WATCH: MIKE PENCE BOOED DURING NRA CONVENTION SPEECH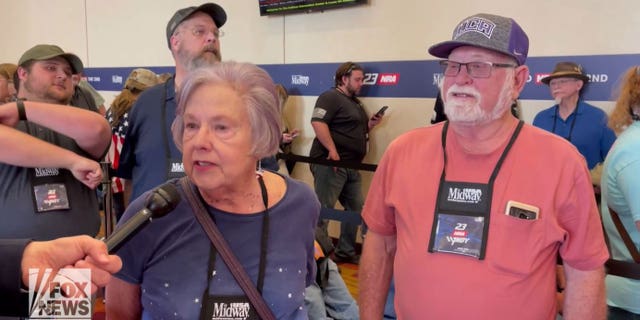 Another voter named Mary said she was for "Trump 100%," but would have to hear what the other candidates had to say. She was echoed by voters Donna and Robert.
Fox then asked each of the voters for their thoughts on the falsification of business records charges Trump is facing in New York, but they were undeterred in their support for the former president.
"I believe that that is a smokescreen to draw everybody's attention away from what Biden has done and continues to do. And I think it's a drummed-up hoax against president Trump. They've been after him for years. They was after him for his whole presidency, and they're still after him. They don't want him to run again because they know he'll win," Robert said.
TRUMP MOCKS DESANTIS, PENCE DURING STUMP SPEECH AT NRA CONVENTION
"It's all bogus, and everybody knows it," Mary said. She said that those pursuing the charges should be "ashamed of themselves." 
"Maybe that ought to look into other current presidents," she added.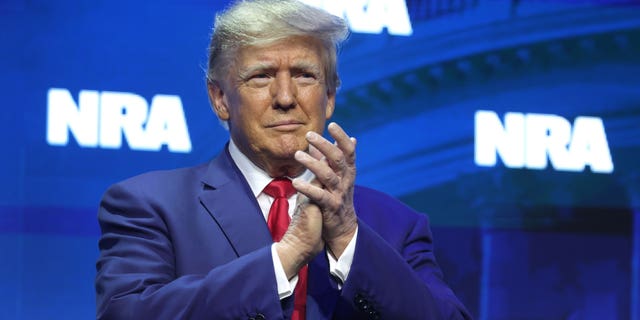 Tim told Fox he thought the charges were a "witch hunt," and that he thought Trump was "dealing with it pretty good."
Donna said she thought the charges were "Democrat-based," and suggested Democrats were afraid of Trump. She also claimed the charges gave Trump a bump in the polls against his Republican rivals.
TRUMP, HALEY, DESANTIS? HERE'S EVERYONE RUNNING, RUMORED, OR SITTING OUT THE GOP 2024 PRESIDENTIAL PRIMARY
"People know what's happening," she added.
Trump is considered the front-runner in the Republican primary race, and is currently facing a challenge from former U.N. Ambassador Nikki Haley, former Arkansas Gov. Asa Hutchinson, businessman Vivek Ramaswamy, and businessman Perry Johnson.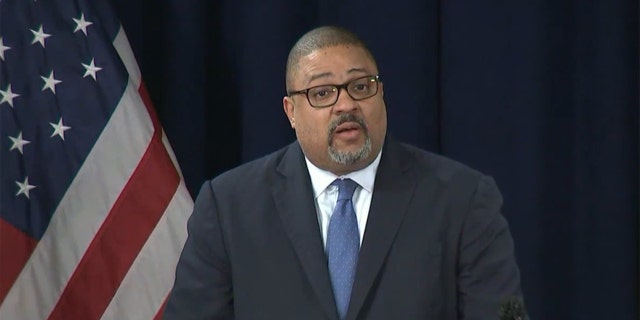 CLICK HERE TO GET THE FOX NEWS APP
Other Republicans mulling a run include former Vice President Mike Pence, New Hampshire Gov. Chris Sununu, South Dakota Gov. Kristi Noem, South Carolina Sen. Tim Scott, and Florida Gov. Ron DeSantis, among others.