A Washington state college student who had dedicated her studies and career to helping others was stabbed 100 times while defending her mother from her stepfather's attack in their Seattle home, according to charging documents.
Angelina Tran, a 21-year-old University of Washington student, died as a result of her injuries on Aug 7. Her stepfather, Nghiep Kein Chau, is charged with first-degree murder and attempted first-degree murder in connection with the attacks against Tran and her mother – all of which was captured on a home surveillance camera.
"This murder appeared to be the result of anger at his stepdaughter for intervening in the defendant's attack on her mother. Angelina Tran's intervention allowed her mother to escape and hide in a nearby bedroom, but the defendant did not stop his attack," a complaint filed in King County states.
Chau allegedly punched Tran's mother about 15 times in the head and face after they got into an argument in their kitchen. Tran, who was apparently sleeping at the time, emerged from a back bedroom and tried to intervene.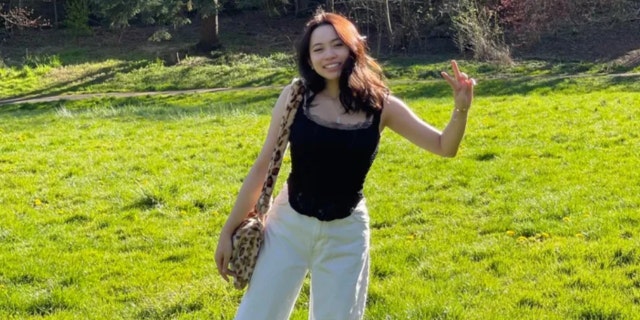 The suspect allegedly punched Tran, who held him back from her mother so that she had a chance to escape downstairs. Police say he wrestled Tran to the floor of their home, grabbed a knife and began stabbing her in the chest. CCTV footage from inside the home shows Chau stabbing his stepdaughter 107 times, according to a probable cause document.
Chau allegedly "dragged his stepdaughter across the room" and stabbed her with a "large knife."
He then paused his attack to "change clothes because of all the blood" and to "select a different knife (a meat cleaver) from the kitchen drawer" to continue the brutal crime. Tran's mother called 911 from the bedroom where she was hiding.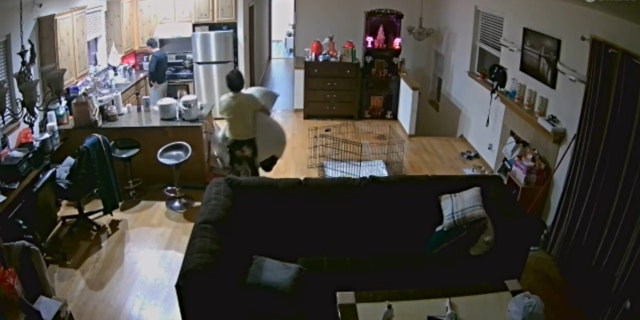 A blood-covered Chau was "holding a large bloody fixed-blade kitchen style knife" when police arrived at the Beacon Hill residence around 5 a.m. Officers told him to drop the weapon and arrested him, according to the probable cause document.
"I killed somebody," he reportedly told police.
Tran was pronounced dead at the scene, and authorities took her mother to a nearby hospital.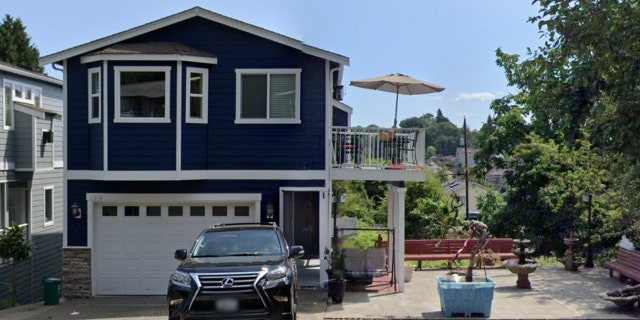 "By the defendant's own admissions, he intended to stab and kill his wife if he had found her before police arrived and took him into custody as he was coming down the stairs inside their home, still armed with a knife," the complaint states.
Chau told investigators that he thought his wife was going to divorce him and take all his money, according to the charging documents. He then became angry at Tran when she tried to block the attack against her mother.
Tran is described in a GoFundMe created under her name as "an incredible daughter, a cherished friend, and above all, a perfect girlfriend." She was committed "to making a difference in the lives of elderly individuals."
READ THE CHARGING DOCUMENTS:
"She excelled in her studies, with just one more year remaining at the University of Washington, Seattle. Her dedication and hard work were truly admirable. The pain of her absence is profound as she was a gem of a human being. The impact she had on all those fortunate enough to know her was significant," the GoFundMe reads.
Chau spent the past year in Vietnam and had returned to the United States in April.
Chau is being held in the King County Jail on $5 million bail. His only criminal history includes a fishing violation from 2006, according to prosecutors.