Seven of the eight Republican presidential candidates on the debate stage Wednesday night raised their hands to confirm that they would support former President Trump as the 2024 GOP nominee, even if convicted in a court of law.
Former Arkansas Gov. Asa Hutchinson was the only candidate to keep his hand down.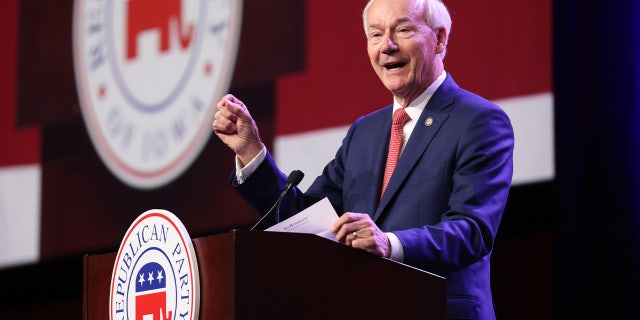 WITH THE CHARGES IN GEORGIA, TRUMP NOW FACES FOUR CRIMINAL INDICTMENTS
Former President Trump, who holds a commanding lead over all of his Republican opponents for the GOP nomination, and who notably did not attend the first debate, has been indicted four times.
The Republican candidates all signed a pledge to support whoever wins the GOP nomination. The candidates were asked Wednesday night to raise their hand if they would support Trump should he become the nominee, even if convicted in any of the jurisdictions bringing charges against him.
Florida Gov. Ron DeSantis, businessman Vivek Ramaswamy, former Amb. Nikki Haley, former Vice President Mike Pence, North Dakota Gov. Doug Burgum, Sen. Tim Scott, and New Jersey Gov. Chris Christie raised their hands.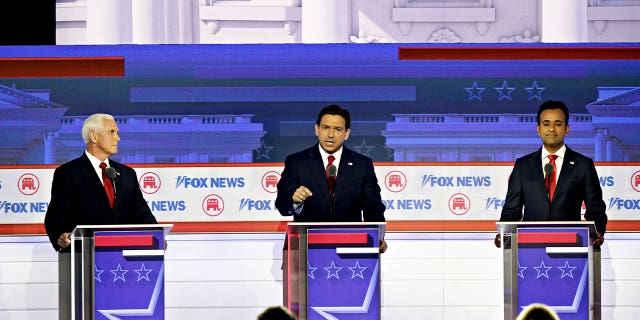 Christie then retracted, explaining that "someone's got to stop normalizing this conduct." 
"Whether or not you believe that the criminal charges are right or wrong, the conduct is beneath the office of the president of the United States," Christie said.
TRUMP TARGETED: A LOOK AT PROBES INVOLVING THE FORMER PRESIDENT; FROM STORMY DANIELS TO RUSSIA TO MAR-A-LAGO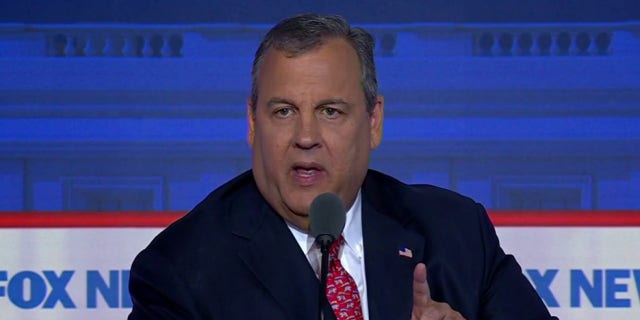 Meanwhile, Hutchinson reminded that a year ago, he said Trump was "morally disqualified from being president again as a result of what happened on Jan. 6."
"More people are understanding the importance of that, including conservative legal scholars, who say he may be disqualified under the 14th Amendment from being president again as a result of the insurrection," Hutchinson said. "This is something that could disqualify him under our rules and under the Constitution."
He added: "So, obviously, I'm not going to support somebody who's been convicted of a serious felony or who has been disqualified under our Constitution and that's consistent with RNC rules—and I hope everybody would agree."
Trump is set to turn himself in Thursday night in Fulton County, Georgia, after being charged with 13 counts last week related to an investigation into his alleged efforts to overturn the 2020 election.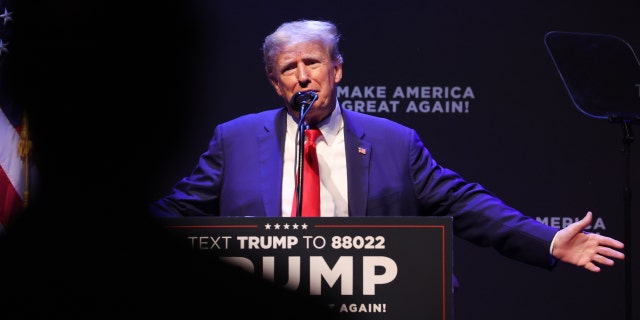 Trump was charged by Fulton County District Attorney Fani Willis with one count of violation of the Georgia RICO Act, three counts of criminal solicitation, six counts of criminal conspiracy, one count of filing false documents and two counts of making false statements.
Trump was first charged in March out of Manhattan District Attorney Alvin Bragg's years-long investigation related to hush-money payments made during the 2016 presidential campaign.
TRUMP BOND SET AT $200,000 AFTER GEORGIA INDICTMENT; HE WILL BE PROCESSED THURSDAY
Bragg alleged that Trump "repeatedly and fraudulently falsified New York business records to conceal criminal conduct that hid damaging information from the voting public during the 2016 presidential election."
Trump pleaded not guilty to all 34 felony counts of falsifying business records in the first degree in New York.
Those charges from Bragg came amid Special Counsel Jack Smith's investigation into Trump's alleged improper retention of classified records from his presidency at his Mar-a-Lago home in Palm Beach, Fla.
Months later, on June 8, Trump, for the first time, was indicted on federal criminal charges out of that classified records investigation.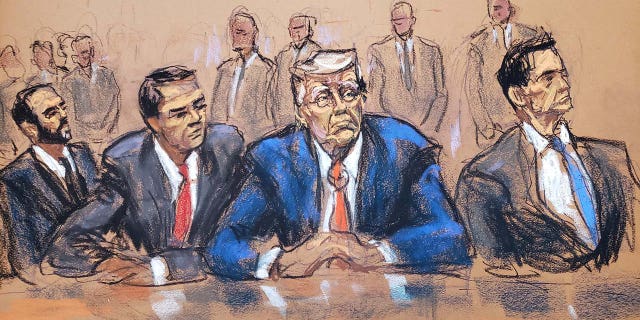 Trump pleaded not guilty to all 37 felony charges out of that probe. The charges include willful retention of national defense information, conspiracy to obstruct justice and false statements.
Last month, on July 27, Trump was charged with an additional three counts as part of a superseding indictment out of Smith's investigation — an additional count of willful retention of national defense information and two additional obstruction counts.
Smith was also investigating whether Trump was involved in the Capitol riot on Jan. 6, 2021 and any alleged interference in the 2020 election result.
On Aug. 1, Trump was indicted on four federal charges out of Smith's Jan. 6 probe.
Trump pleaded not guilty to all charges, which included conspiracy to defraud the United States; conspiracy to obstruct an official proceeding; obstruction of and attempt to obstruct and official proceeding; and conspiracy against rights.
Trump is the first former president in United States history to face criminal charges.