Entrepreneur and political newcomer Vivek Ramaswamy was praised by conservatives on social media Wednesday for bringing up the issue of fatherlessness in the United States during the first GOP primary debate.
"The word privilege gets used a lot," Ramaswamy said on the Milwaukee, Wisconsin debate stage. "Well, you know what? I did have the ultimate privilege of two parents in the house with a focus on educational achievement and I want every kid to enjoy that."
"So part of the problem is we also have a federal government that pays single women more not to have a man in the house than to have a man in the house contributing to an epidemic of fatherlessness and I think that goes hand in glove with the education crisis as well, because we have to remember, education starts with the family, and the nuclear family is the greatest form of governance known to mankind."
Ramswamy was praised by conservatives on social media for bringing up the issue of the disintegrating nuclear family and how it relates to education and poverty.
POST-DEBATE ANALYSIS FROM FOX NEWS' SPIN ROOM TALKS NIGHT'S TOP MOMENTS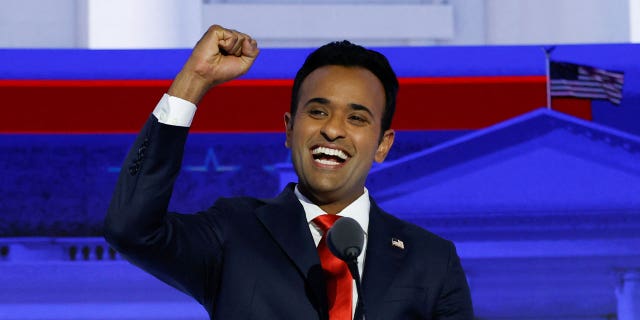 "Good for Vivek for bringing up fatherlessness as a major issue," GOP operative Matt Mackowiak tweeted.
"I'm happy that Vivek recognizes there is an 'epidemic of fatherlessness,'" fellow GOP presidential candidate Larry Elder tweeted. "It's about time. Let's hope the other candidates, the Democrats and the media start addressing this number social problem in America."
RAMASWAMY, PENCE CLASH AFTER FORMER VP CALLS GOP NEWCOMER A 'ROOKIE': 'THIS ISN'T COMPLICATED'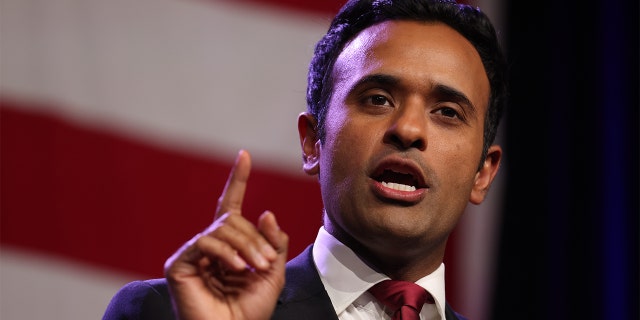 Ramaswamy brought the issue up again in his closing statement. 
CLICK HERE TO GET THE FOX NEWS APP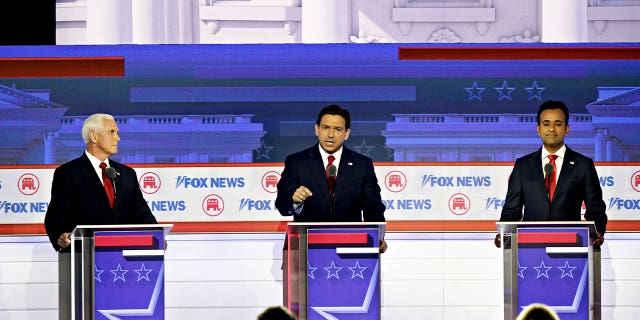 "The nuclear family is the greatest form of governance known to man," Ramaswamy said. "Capitalism lifts us up from poverty. There are three branches of government, not four. And the U.S. Constitution is the strongest guarantor of freedom in human history."