Oliver Anthony, the rising star behind the viral hit "Rich Men North of Richmond," is reportedly making tens of thousands of dollars a day thanks to his music.
The now-iconic red-bearded Virginia farmer and musician rose from relative obscurity to ranking #1 on Billboard Hot 100 for a song he recorded while out in the American wilderness. 
The song's video, posted on August 8, has already reached over 33 million views on YouTube and has made headlines in news outlets across the political spectrum. The video's description said the intent behind the song was to "give hope to the working class and your average hard working young man who may have lost hope in the grind of trying to get by" and it indeed has become widely viewed as a blue-collar anthem across the United States
Los Angeles Times pop music critic Mikael Wood noted that Anthony himself has become a "rich man south of Richmond." After his song "topped the iTunes chart" and "Spotify's U.S. Top 50," Anthony was "raking in an estimated $40,000 a day from sales and streams of his music, according to the trade journal Hits."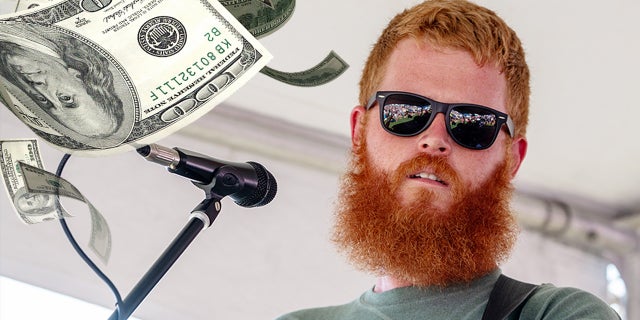 OLIVER ANTHONY SAYS HE'S TURNED DOWN $8 MILLION OFFERS SINCE GOING VIRAL: 'NOTHING SPECIAL ABOUT ME'
Wood also drew negative parallels between Anthony's smash hit and Jason Aldean's "Try That in a Small Town" for being "similarly naive in its political calculation."
"Where Aldean paints a hysterical portrait of urban chaos, Anthony muddies his critique of government malfeasance by complaining about obese people 'milking welfare' to buy 'bags of Fudge Rounds,' as though food stamps are the reason he's been working 'overtime hours for bulls— pay,'" the LA Times critic said, appearing to agree with other cultural commentary websites that the song featured "childish and mean-spirited thinking, with its tired echoes of Ronald Reagan's blame-the-poor rhetoric."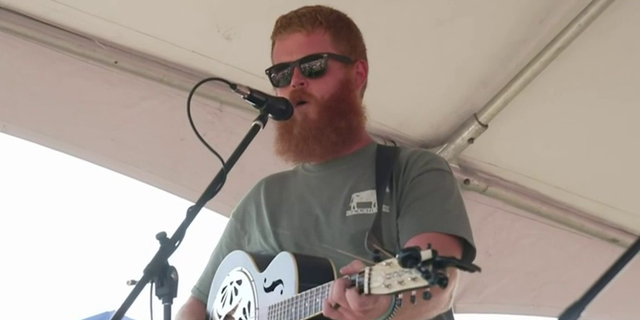 CLICK HERE TO GET THE FOX NEWS APP
Last week, Anthony claimed to have "brushed off" $8 million offers from "people in the music industry."
Americans have flocked to see Anthony at multiple music venues since his meteoric rise to overnight fame earlier this month. He soon will be performing at the sold out Blue Ridge Rock Festival alongside famous bands such as Pantera, Megadeth, and Evanescence.
For more Culture, Media, Education, Opinion, and channel coverage, visit foxnews.com/media