Oregon's second-largest city could soon be without a hospital inside the city limits following an announcement by PeaceHealth that it intends to wind down operations at the facility.
PeaceHealth Sacred Heart Medical Center, University District, is the only hospital within the city of Eugene, which has a population of about 178,000 residents. It currently operates an emergency room in addition to providing inpatient rehabilitation and inpatient behavioral health services. PeaceHealth said in announcing the closure that the facility is underutilized and has experienced declining patient volume, consistently generating losses averaging $2 million per month. The closure is subject to regulatory approval.
The area is also served by two other hospitals. PeaceHealth Sacred Heart Medical Center at RiverBend – where PeaceHealth is planning to transfer its ER and inpatient rehabilitation services – and McKenzie-Willamette Medical Center are both located in the adjacent city of Springfield, a roughly 15-minute drive from the University District facility at times when congestion is low. A significant portion of Eugene's population lives in areas to the south, east and west of the University District, leaving those in need of medical attention facing a longer trip to the hospital.
"After careful consideration and an ongoing ethical discernment, PeaceHealth has decided to close the hospital at University District," said Alicia Beymer, chief administrative officer of PeaceHealth Sacred Heart Medical Center, University District. "As the needs of the Lane County community evolve, PeaceHealth services and sites of care also need to evolve to ensure compassionate, high-quality care now and in the future. We believe consolidating some services at RiverBend will provide an enhanced care experience."
AMAZON, MARK CUBAN DRUG COMPANY PARTNER WITH BLUE SHIELD OF CALIFORNIA TO OVERHAUL PRESCRIPTION DRUG SYSTEM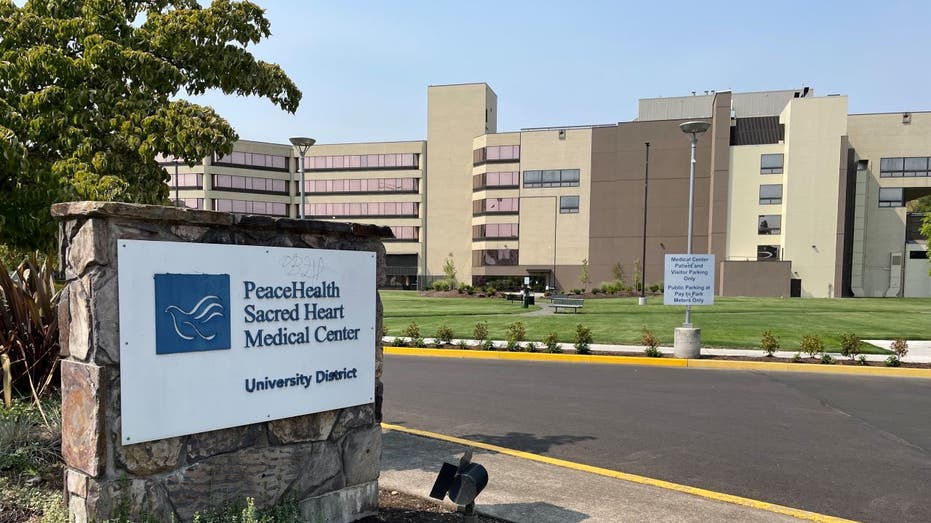 Beymer's statement added that PeaceHealth is "committed to serving the people of Lane County and plant to increase our care and services over the coming years" and that "By discontinuing services at University District, which have unsustainable negative operating margins, we can more effectively invest our resources to better meet the Lane County community's current and emerging needs and ensure patients have access to the right care, in the right setting at the right time."
PeaceHealth noted in its announcement that the University District facility sees an average of 95 patients daily, with an average of 15.5 patients per month admitted as inpatients and only 7.5 patients per month admitted for observation. About two-thirds of patients present for routine medical care while the remaining one-third seek behavioral services that PeaceHealth says would be better served by a planned crisis stabilization center in Lane County.
MEDICARE: THESE MEDICATIONS COULD BE SUBJECT TO PRICE CONTROLS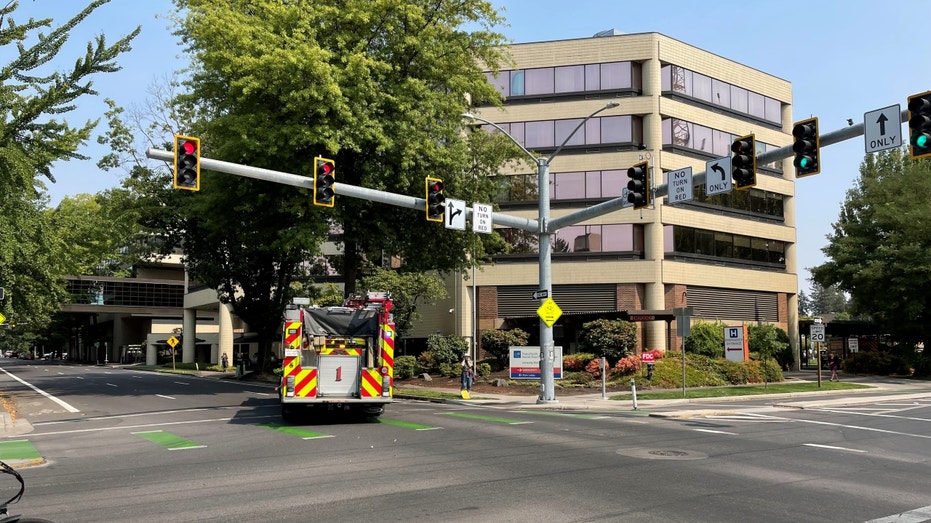 Following the announcement, the Oregon Nurses Association (ONA) released a statement that it is "strongly opposed" to PeaceHealth's planned closure of the facility. The group said that "it's unclear how PeaceHealth intends for the residents of Eugene to access crucial, life-saving services like those provided by the University District Emergency Department."
"Closure of the University District hospital would have an enormous impact on RiverBend's capacity to provide care to the more than 200,000 people in Eugene and the surrounding areas," the statement added. ONA also said that PeaceHealth hasn't indicated whether it plans to create an acute care for the elderly unit at RiverBend similar to what is currently operated at the University District.
The group says it's working with union partners at PeaceHealth, including Service Employees International Union (SEIU), the International Union of Operating Engineers (IUOE), and the Oregon Federation of Nurses and Health Professionals (OFNHP) "on a coordinated response to this dangerous and harmful decision by PeaceHealth."
ELI LILLY DIABETES MEDICATION DRIVES NEARLY $1 BILLION IN SALES AS DEMAND PERSISTS
"ONA nurses were blindsided by this announcement. Nurses just settled a four-year agreement with the hospital after a lengthy and contentious contract negotiation. At no point during those negotiations were nurses given even the slightest hint that a closure of the University District was on the table," the nurses union statement added.
Elizabeth B., an area resident who was protesting the planned closure outside the facility, told FOX Business, "It's a tremendous loss for a city of this size to not have its own ER."
"Someone needs to operate some sort of emergency care ER unit here and not just the little clinics and stuff but a full emergency room when somebody has a stroke or heart attack or bleeding, etc. And that needs to be here for all of our campus area and our larger area to the south and east and west of here," she added.
GET FOX BUSINESS ON THE GO BY CLICKING HERE
She also expressed concern about the future of the University District facility given PeaceHealth's investment in RiverBend – which opened in 2008 and has full medical and surgical services – and lingering uncertainty over the University District hospital following recent updates by PeaceHealth.
In October 2022, PeaceHealth announced the completion of a modernization project at the University District campus following a year-and-a-half project that revitalized the lobby and removed four unused buildings.
A spokesperson for PeaceHealth told FOX Business, "No decision on the future of the property has been made at this time. We are focused on the smooth transition of services to our RiverBend location in nearby Springfield."