Former Amb. Nikki Haley and former Vice President Mike Pence went head-to-head on the issue of abortion Wednesday night, with Haley calling for "consensus" on the issue and Pence firing back that would be "the opposite of leadership."
The Republican presidential candidates were asked during the first GOP primary debate Wednesday night about the issue of abortion and whether they would support a nationwide abortion ban.
REPUBLICAN CANDIDATES MEET IN MILWAUKEE FOR FIRST 2024 PRESIDENTIAL DEBATE ON FOX NEWS
Haley, the only female GOP presidential candidate, said she is "unapologetically pro-life."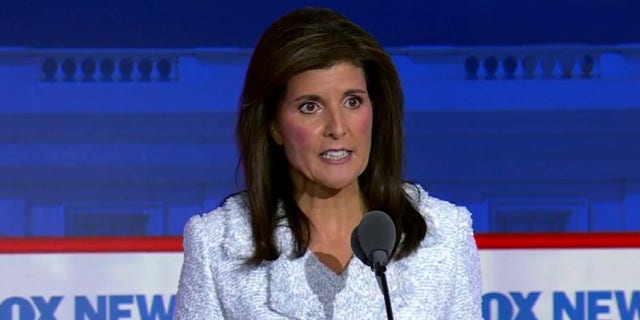 "Not because the Republican Party tells me to be, but because my husband was adopted and I had trouble having both of my children—so I'm surrounded by blessings," Haley said. "Having said that, we need to stop demonizing this issue."
The Supreme Court, last year, overturned the 1973 landmark case, Roe v. Wade, bringing the issue of abortion back to the states for the first time in nearly 50 years.
"Now, it has been put in the hands of the people," Haley said.
WHICH CANDIDATES HAVE MOST TO GAIN — OR LOSE — IN FIRST GOP PRESIDENTIAL DEBATE?
But as for a federal ban, Haley said politicians "need to be honest with the American people and say it will take 60 Senate votes, it will take a majority of the House."
"So, in order to do that, let's find consensus," she said. "Can't we all agree that we should ban late-term abortions? Can't we all agree that we should encourage adoptions? Can't we all agree that doctors and nurses who don't believe in abortion shouldn't have to perform them? Can't we all agree that contraception should be available? And can't we all agree that we are not going to put a woman in jail or give her the death penalty if she gets an abortion?"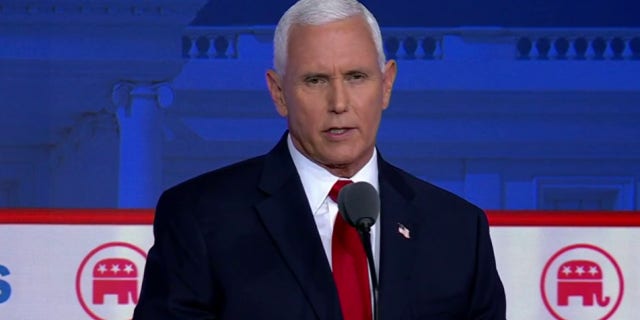 She added: "Let's treat this like the respectful issue that it is and humanize the situation and stop demonizing the situation." 
But Pence fired back, maintaining his pro-life record, but slamming Haley's push for "consensus."
"You're my friend, but consensus is the opposite of leadership," Pence said. "When the Supreme Court returned this question to the American people, they didn't just send it to the states only—it is not a states-only issue. It is a moral issue."
Pence vowed that if elected, he would be a "champion for life in the Oval Office." 
"It is going to take unapologetic leadership—leadership that stand on principle and expresses compassion for women in crisis pregnancies—I will do that as President of the United States," Pence said.
CLICK HERE TO GET THE FOX NEWS APP
But Haley offered a rebuttal, saying that a federal ban is far-fetched.
"No Republican president can ban abortions any more than a Democrat president could ban all those state laws," she said. "Don't make women feel like they have to decide on this issue, when you know we don't have 60 Senate votes." 
She added: "You have to be honest with the American people."