The home at the center of an explosion in Pennsylvania that left five people dead and damaged numerous other properties over the weekend had "hot water tank issues," according to Allegheny County Fire Marshal's Office.
In a statement Monday night, officials warned the public to stay away from the area in Plum, outside Pittsburgh, as authorities tried to determine what caused the destruction Saturday morning.
"The Fire Marshal's Office can confirm that it is aware that the homeowners at 141 Rustic Ridge Drive were having hot water tank issues. The tank was located in the basement of the home," the fire marshal's office said. 
Officials will now "investigate that information along with any and all other possibilities during their processes that may explain what occurred," it added. 
PENNSYLVANIA EXPLOSION THAT LEVELED SEVERAL HOMES LEAVES 5 DEAD: 'LOOKS LIKE A WAR ZONE'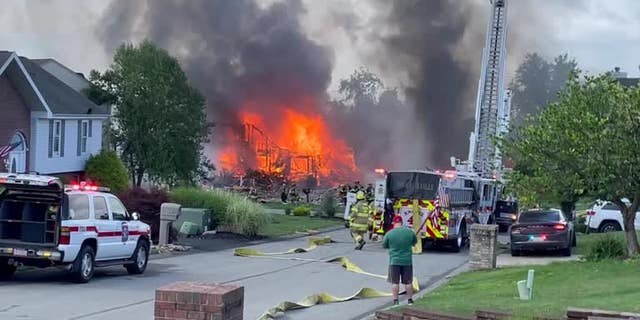 Plum Mayor Harry Schlegel said the town's community development director, 51-year-old Heather Oravitz, and Plum Borough Manager Michael Thomas, 57, were killed in the blast along with three others who lived in the neighborhood: Kevin Sebunia, 55, Casey Clontz, 38, and Clontz's 12-year-old son, Keegan.
Oravitz's husband, Paul, suffered severe burns over most of his body and remained hospitalized Tuesday in critical condition, Schlegel said. Two others injured in the blast were treated at a hospital and released.
"A total of three structures were destroyed and at least a dozen more damaged in some way," the Allegheny County Government wrote on its Facebook page Monday.
PHILADELPHIA TEEN CHARGED WITH PLANNING NATIONAL TERRORIST ATTACK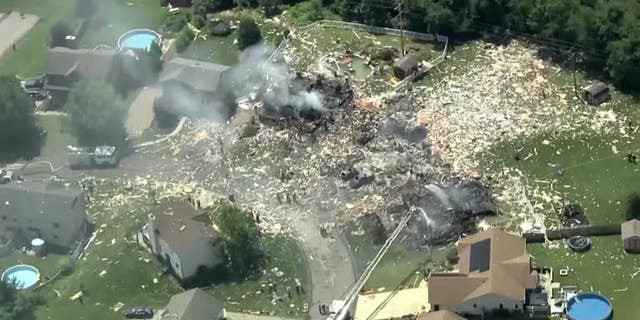 The government said "at approximately 10:22 AM, County 9-1-1 received numerous calls from the Rustic Ridge Drive and Brookside Drive area in Plum Borough reporting a house explosion, several houses on fire and damaged, and reports that individuals may have been in the impacted homes."
"First responders from the police and fire department arrived on scene and reported that there were people trapped under debris and that it appeared as if one house had exploded, and two others were engulfed in fire," it added. "Water tankers responded from both Allegheny and Westmoreland counties along with 18 different fire departments. The county's Emergency Management and Fire Marshals also responded to the scene."
Rafal Kolankowski, who lives a few houses away, told the Pittsburgh Post-Gazette that the explosion broke the windows in his house and knocked him and his wife to the ground.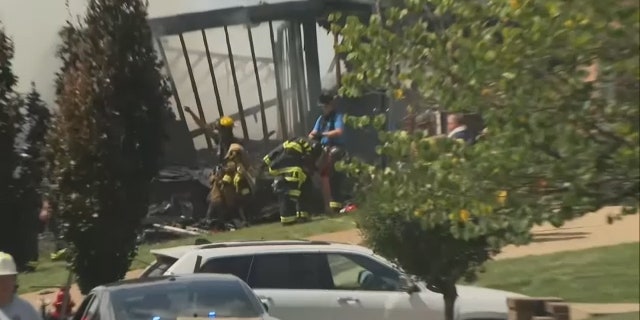 CLICK HERE TO GET THE FOX NEWS APP 
"It's just tragic, I mean, it looks like a war zone – it looks like a bomb hit our neighborhood, and it's just unfortunate," Kolankowski said. "I was just with some of the neighbors yesterday … and now this happens."
Fox News' Danielle Wallace, Greg Wehner and the Associated Press contributed to this report.