Australian rapper Iggy Azalea suffered from a wardrobe malfunction during a performance in Saudi Arabia that she said caused her to end the concert earlier than expected.
After Friday night's performance, Azalea, 33, took to social media to apologize to her fans for the concert mishap. 
"Saudi Arabia please know to everyone at the show tonight… I LOVE YOU!!! And I'm soooooo sorry I wasn't allowed to finish my show," she began on X, formerly known as Twitter.
IGGY AZALEA SAYS SHE WON'T APOLOGIZE FOR MAKING MONEY ON ONLYFANS OFF HER 'OWN BODY': 'I LIKE MY BREASTS'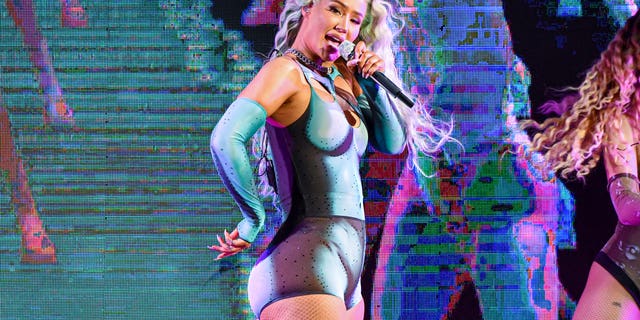 "It's not the promoter who put on the shows fault so show them kindness because they are amazing people and we all wanted to continue but were not allowed by authorities because of my pants splitting."
The "Fancy" rapper additionally shared a video clip of her wardrobe malfunction on Instagram, as her leather pants are seen ripping as she bent her knees during her performance. 
A camera that was recording from the side of the stage showed Azalea looking surprised and shaking her head after her pants split. It appeared that she was pointing to a crew member to come over and assist her.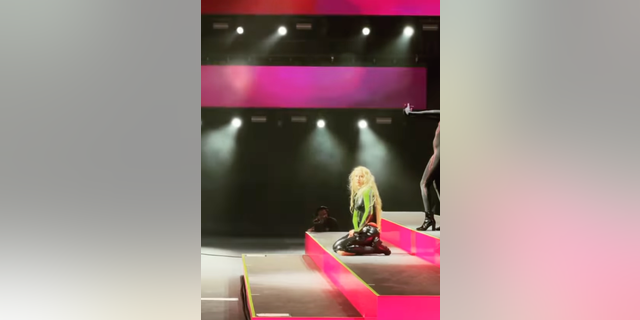 The next photo was her destroyed pants on the ground next to a bag of hair accessories.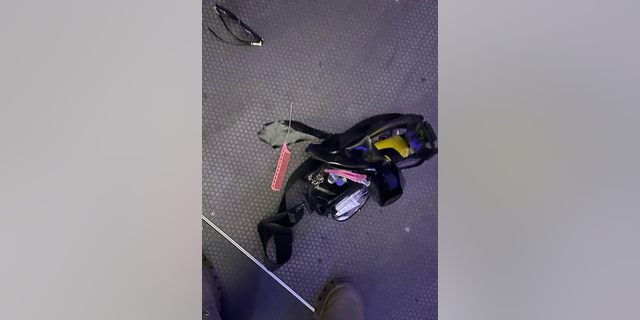 "…this was not what I intended for the show but it's a memory I'll have forever & ultimately showed me how kind, loving & supportive people can be while you're having such an embarrassing moment," she added on Instagram.
Meanwhile, on X, a fan asked why she wasn't allowed to "just change her pants" after the wardrobe malfunction. 
Azalea responded, "I did but I also said 'Ladies make some noise, it's a woman's world!' And apparently that sent the authorities over the edge. Lol"
IGGY AZALEA SHOWS OFF HER 'BABY WAIST' IN A BIKINI A MONTH AFTER ANNOUNCING THE BIRTH OF HER SON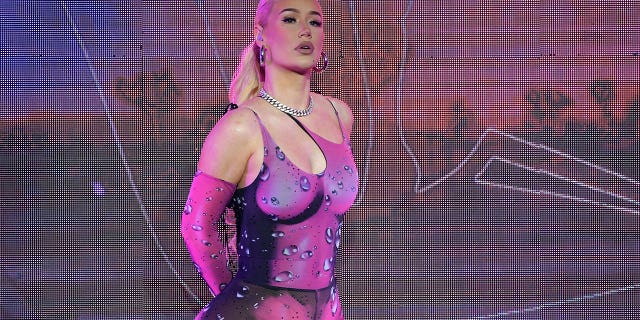 The concert controversy comes after Azalea released her newest single, "Money Come," after being on a music hiatus for nearly two years. 
Last August, the "Work" rapper announced she was coming out of retirement and heading back into the music industry. 
CLICK HERE TO SIGN UP FOR THE ENTERTAINMENT NEWSLETTER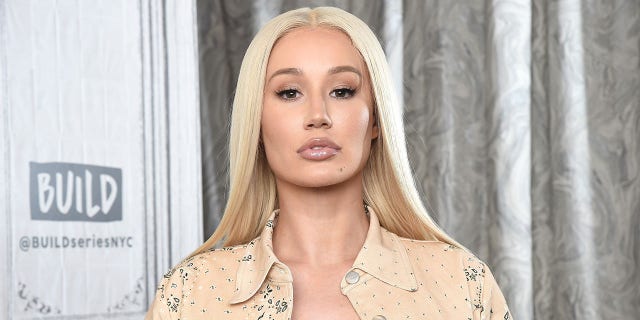 CLICK HERE TO GET THE FOX NEWS APP
"A year ago I was willing to walk away from music because I was tired of the negative energy it attracted," the rapper tweeted. "But what I've learned is that even when I'm minding my business, y'all gonna be negative AND nosey. So if I can't have peace, neither can you. I'm coming back. Cry about it."
IGGY AZALEA REVEALS SHE'S A MOM: 'I LOVE HIM BEYOND WORDS'
The Grammy Award-winner is also a mom of one to her son Onyx with her ex Playboi Carti.