President Biden received a fact-check and a large dose of social media ridicule after getting a major point of his climate policy wrong in a recent post on the X platform (formerly Twitter).
In a post touting the Inflation Reduction Act, the administration's key economic and climate legislation that was passed last year, Biden's official account got the target date wrong for when the United States power grid would be powered by 81% clean energy.
The post received an official X "Community Notes" message noting the error and backlash from critics for the obvious blunder, and took heat from others tired of the climate change agenda in general.
MANCHIN BACKTRACKS, DOWNPLAYS INVOLVEMENT IN INFLATION REDUCTION ACT AFTER CLAIMING HE 'WROTE' IT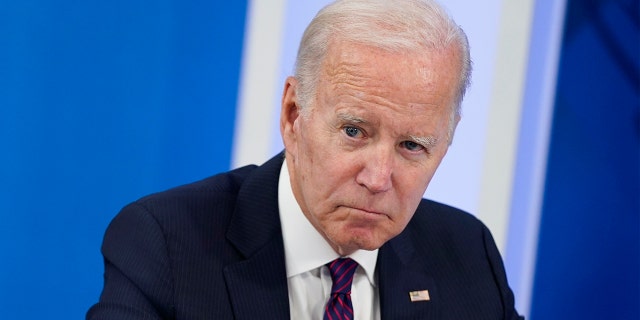 Biden's post contained an image of him taking a selfie with what appeared to be nondescript U.S. energy workers and a caption, which read, "The Inflation Reduction Act is projected to help triple wind power and increase solar power eightfold, while electricity deployed through the U.S. power grid is expected to be powered by 81% clean energy by 2023."
The U.S. Office of Energy Efficiency and Renewable Energy has stated that clean or renewable energy usage this year accounts for around 20% of the energy used by the U.S. 
If Biden's IRA post were to be accurate, there would be a 60% increase in clean energy usage by the country in four months.
Though as the Community Notes claimed, Biden's 2023 date was supposed to be 2030. The big tag under the president's post stated, "2030, not 2023, is the White House target date for 81% of US electricity to be produced by clean energy, as POTUS previously posted."
It provided a link to the previous post from last Sunday, which read, "Because of our historic clean energy action, by 2030, electricity deployed through the U.S. power grid is expected to be powered by 81% clean energy. Imagine the impact that will have on the climate and the air we breathe."
It also provided a link to a CNBC article headlined, "White House pushing for 80% clean U.S. power grid by 2030, source says."
BIDEN ADMIN TAKES ACTION RESTRICTING OIL, GAS DEVELOPMENT AFTER SETTLEMENT WITH ECO GROUPS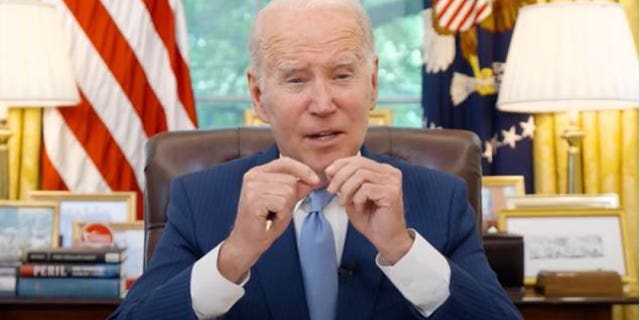 The president's critics found this error amusing. Conservative X account Rich Weinstein posted, "We're in 2023 already, genius."
Daniel Turner, the executive director of anti-radical green group "Power The Future," wrote, "It is 2023. And we're not at 81%. This makes zero sense so I guess you tweeted it yourself…"
Other users blasted Biden's green agenda in general. Rebel News' Yanky Pollak replied to Biden, saying, "You owe me gas money."
Conservative columnist Tim Young added, "Im sure the slave children who mine minerals for batteries are grateful."
And former GOP U.S. Senate candidate in New York Paul Szypula grilled Biden's energy agenda, posting, "Biden is taking staged selfies like an egomaniac while he brags about 'clean energy' — meanwhile energy prices are through the roof. And there's nothing clean about solar and wind energy. Their manufacturing creates a lot of pollution. They're also inconsistent and unreliable."
The White House did not immediately respond to Fox News Digital when asked about the error.
CLICK HERE TO GET THE FOX NEWS APP
For more Culture, Media, Education, Opinion, and channel coverage, visit foxnews.com/media.