An Ohio teenager was sentenced Monday to 15 years to life in prison after a prosecutor blasted her for her "shocking lack of remorse" for intentionally smashing her car into a brick wall to kill her boyfriend and his friend.
Mackenzie Shirilla, 19, allegedly sought a modeling job from a Los Angeles agency as she sat in a hospital bed recovering from the July 31, 2022 wreck that killed her boyfriend Dominic Russo, 20, and his friend, Davion Flanagan, 19.
Prosecutor Michael O'Malley said that after her release from the hospital, she attended a music concert in a wheelchair and celebrated Halloween by performing in a dance routine with friends on TikTok dressed in what appeared to be a corpse costume.
The prosecutor added that Shirilla also continued to drive despite claiming to have a medical condition that caused her to pass out.
OHIO TEEN INTENTIONALLY CRASHED CAR INTO BRICK WALL TO KILL BOYFRIEND, FRIEND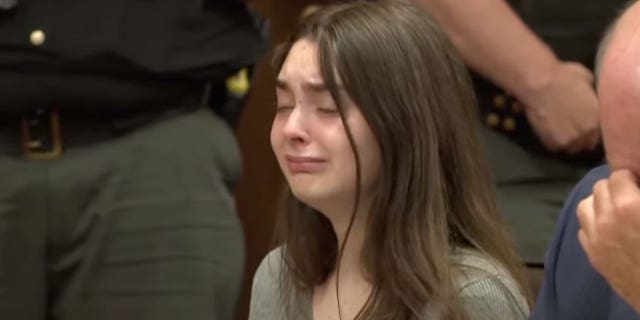 Shirilla was found guilty of four counts of murder and other charges last Monday for the deadly collision outside Cleveland. 
"There can be no doubt as to the absolute terror of the two people in that car," Cuyahoga County Judge Nancy Margaret Russo, no relation to Dominic Russo, said before handing down the sentence.
OHIO TEEN WHO INTENTIONALLY KILLED BOYFRIEND IN HIGH-SPEED CRASH LEFT TWISTED ONLINE TRIBUTES TO HIM 
O'Malley said that Shirilla smashed into the building to end her toxic relationship with Russo, and Flanagan just happened to be along for the ride.
Shirilla's convictions carry an automatic minimum of 15 years to life but, in an act of mercy, the judge ordered that the two terms be served at the same time instead of sequentially.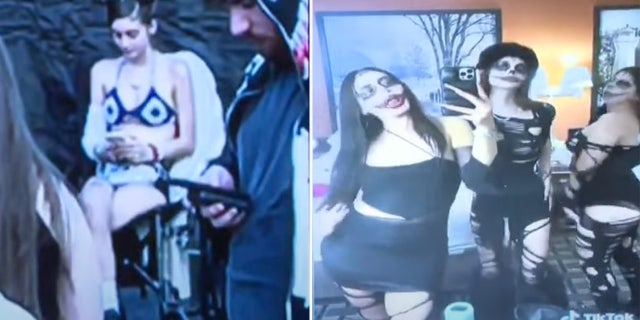 She will be eligible for parole in 15 years rather than 30.
Before the judge delivered her sentence, several of the victims' family members addressed the court. 
Dominic Russo's brother Angelo, speaking from the podium, lashed out at Shirilla as she sat behind him at the defense table, sniffling.
"Mackenzie killed Dom over the thought of losing him and made Davion collateral damage," Angelo said.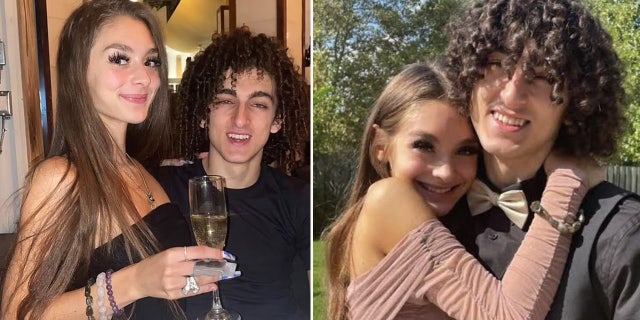 He recounted her callous question to police at the hospital after the double murder. "Can't you just take my license away for 10 years or something like that?" she flippantly asked an investigator.
"That statement is Mackenzie Shirilla, the most selfish person I know," Angelo said. "She was driving, going to concerts, dressing up for Halloween with no thought of the lives she had destroyed."
'COLD-BLOODED' NURSE LUCY LETBY FOUND GUILTY OF MURDERING 7 BABIES AT HOSPITAL NEONATAL UNIT
Shirilla tearfully read a brief statement insisting that the crash was an accident in Cuyahoga County Common Pleas Court. "I'm so deeply sorry. I hope one day you can see I would never let this happen or do it on purpose," she said.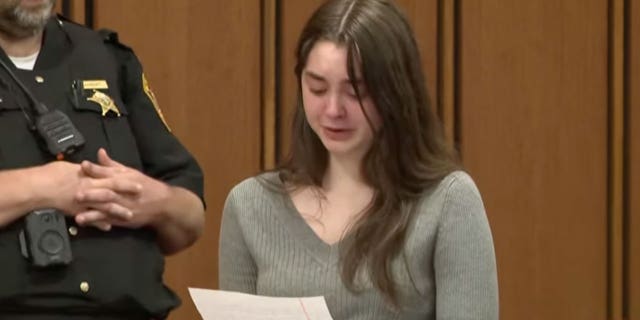 Her lawyer, Jim McDonnell, argued at trial that she had a medical condition that caused her to black out and lose control of the car, a claim the judge dismissed outright.
 "Dominic was my soulmate. I wish I could take all your pain away, and I'm so sorry," she said to the victims' families.
The most persuasive piece of evidence against Shirilla was the "chilling and tragic" surveillance footage that shows the moment she accelerates and slams her Toyota Camry into the wall of a commercial building, the judge said last week.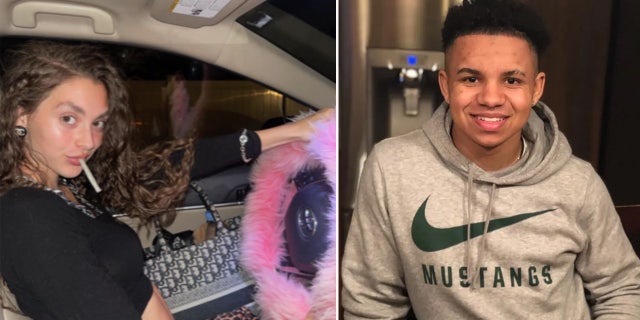 "This was not reckless driving. This was murder," Russo told the court after a four-day non-jury trial. "She had a mission, and she executed it with precision. The mission was death."
The judge called Shirilla, then 17, a "literal hell on wheels" who before the early morning crash had taken the same obscure route to plot the crime.
CLICK HERE TO GET THE FOX NEWS APP
Russo and Flanagan were pronounced dead at the scene while Shirilla was unconscious and had to be extracted from the mangled car.
She and the two victims had been smoking marijuana before the collision. Her family said she plans to appeal the verdict.