Texas Longhorns head football coach Steve Sarkisian laid out the motto for the team heading into the 2023 season – "Embrace the hate."
He said earlier this month that it was his team's mission to make their final season in the Big 12 Conference one to remember. He talked about how the team had a "John Wick mentality."
"I think that they've kind of assumed this mentality of, 'Embrace the hate.' We get it. We're the University of Texas, we get it. This is our last year in the Big 12," he said, via ESPN.
CLICK HERE FOR MORE SPORTS COVERAGE ON FOXNEWS.COM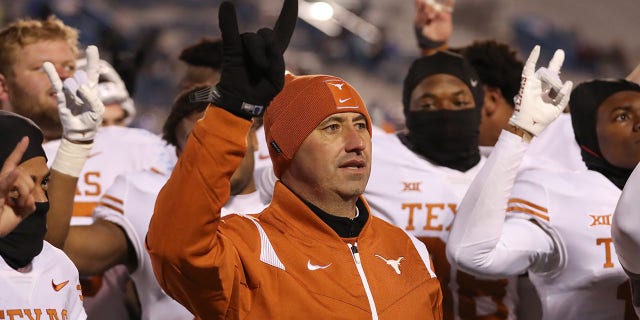 "We can sit there and be a punching bag, or we can go attack the people that we're going to play. And I think that they've assumed that responsibility to say, 'Hey, we're gonna go after everybody else too.' I think that that's the right mentality to have."
It wasn't a novel concept.
Sarkisian said something similar ahead of the team's game against Texas Tech last year.
"We're the University of Texas. Nobody likes us. That's OK. We embrace the hate. We'll be ready to rock and roll Saturday at 2:30," he said, via On3 Sports last year.
But throwing "Embrace the hate" on a T-shirt appeared to be a bridge too far for some on social media.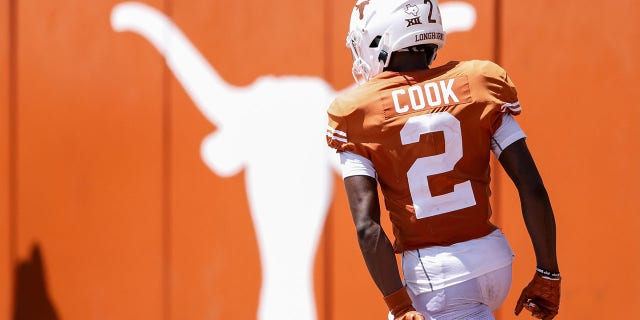 The University Co-op – the school's store – promoted a shirt with the words emblazoned across the chest. While it appeared clear it was based on Sarkisian's words, others took it a different way.
CHARLES BARKLEY WEIGHS IN ON CURRENT STATE OF COLLEGE ATHLETICS: 'REALLY SAD AND UNFORTUNATE'
"I am guessing this is sports-related, but to anyone not in on that, it appears to be a white supremacist message," one person responded on X, formerly known as Twitter.
Another person made it about race.
"Now, what in the no-Black-people-work-here hell is this? Come on UT. You're the flagship university of Texas. Let's do better."
"Not good, y'all. As a triple UT alum, I am not proud of this," another person wrote.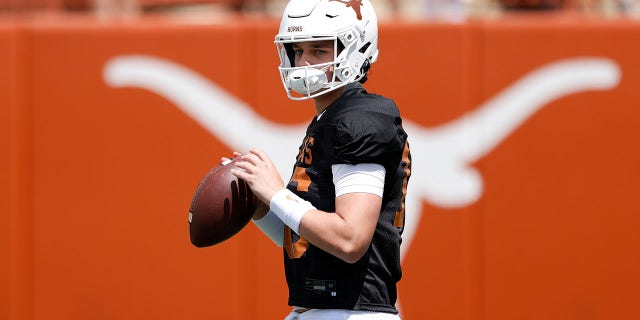 The school's chapter of the American Association of University Professors also responded.
"Exactly who at @utaustin authorized this literally hateful use of the Longhorn brand? Asking for all faculty working to instill a positive learning community in our classes and on campus. Surely there are better ways to show UT pride," the group wrote on X.
Chris Del Conte, the university's vice president and athletics director, appeared to endorse the shirt before it was put into the university store.
"Pickin' up whatcha putting down," Del Conte wrote in response to a fan suggestion. He added an emoji to signify "Hook 'em."
"We know we have to embrace the hate this year," Del Conte explained to Orange Bloods on Wednesday. "Everyone in the Big 12 is mad at us. They think we broke up the Big 12; they think we broke up the Pac 12 because we left.
"We left for what's right for the University of Texas. And that's my job. That's our job as leadership to protect the brand and put ourselves in the best position to be successful."
CLICK HERE TO GET THE FOX NEWS APP
The shirt's appearance also comes after Big 12 Commissioner Brett Yormark told Red Raiders coach Joey McGuire to "take care of business" against the Longhorns. Texas Tech topped Texas last year 37-34.