A 14-year-old boy died Sunday evening after a boating accident in Texas.
Capt. Darren Noak of Austin-Travis County EMS told FOX 7 that Kaden Forke's body was pulled from Lake Austin on Monday following the incident. He was set to start high school as an incoming freshman at Lake Travis High School on Wednesday.
"Austin-Travis County EMS was called back out to the scene [Monday] evening, and we obtained a deceased-on-scene pronouncement," Noak said.
The teenager's body was found in Austin's Commons Ford Ranch Metropolitan Park. Officials say that Forke was on a boat with six other people when it lost control while going over another boat's wake.
AMERICAN AIRLINES PLANE HAS 'TERRIFYING' CLOSE CALL WITH SPIRIT AIRLINES PLANE AT BOSTON AIRPORT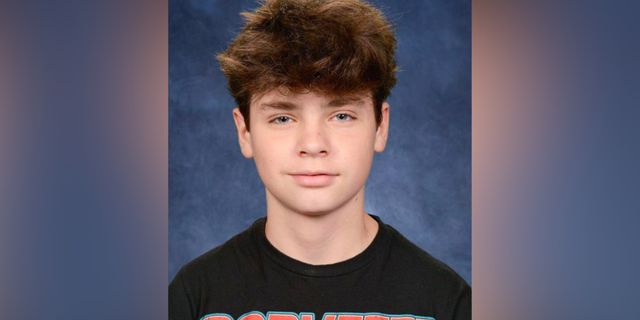 "It is basically a wide river, and it can get so crowded so fast, especially on a weekend where you've got boats passing for back and forth against each other," said Assistant Chief Ken Campbell with Austin Travis County ESD #10/Ce-Bar Fire Department.
Forke fell off the boat, which ended up moving into a bank. Four people were taken to a local hospital with serious injuries. 
The incident came just hours after another incident involving a jet ski and boat on Sunday where one person died.
"This weekend was a very deadly weekend on our area lakes," said Noak.
MAUI COMPANY SAYS REQUEST FOR WATER TO FIGHT WILDFIRE DELAYED SEVERAL HOURS WHILE GOV'T CONSULTED WITH FARMERS
Forke attended Hudson Bend Middle School and was a member of the Audio Visual Production/Broadcast program.
In a statement, Lake Travis ISD said Forke's loss is a "tragic loss for our school community."
"Kaden is what we refer to as an 'LT Lifer.' He began his academic journey as a prekindergarten student at Lake Travis Elementary. In May, Kaden completed the eighth grade at Hudson Bend Middle School where he participated in athletics and was a member of the Audio Visual Production/Broadcast program. His mother, Jennifer, currently serves as a monitor at LTE," the statement reads.
CLICK HERE TO GET THE FOX NEWS APP
A GoFundMe benefiting Forke's family has raised just under $30,000 so far.