U.S. sprint star Noah Lyles took home three gold medals at the World Championships in Budapest and had some choice words about NBA Finals winners on Friday night.
Lyles had just picked up a win in the 200-meter sprint days after winning the 100-meter sprint. After the 200 win, he took a shot at NBA champions.
CLICK HERE FOR MORE SPORTS COVERAGE ON FOXNEWS.COM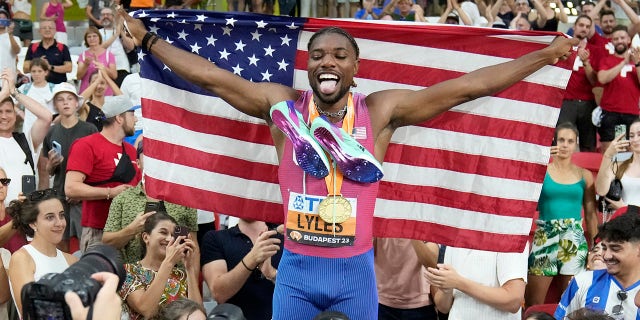 "I have to watch the NBA Finals and they have world champion on their head. World champion of what?" Lyles said as laughter filled the press room. "The United States? Don't get me wrong. I love the U.S. at times, but that ain't the world. That is not the world. 
"We are the world. We have almost every country out here fighting, thriving, putting on their flag to show they are represented. There ain't no flags in the NBA. We gotta do more. We gotta be presented to the world.
US SPRINTER SHA'CARRI RICHARDSON WINS GOLD IN WOMEN'S 100-METER RACE AT WORLD CHAMPIONSHIPS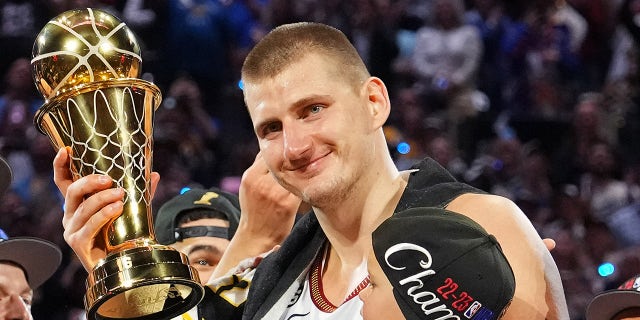 Lyles, on Saturday, helped the Americans to a 4×100 relay win. It's the first time the U.S. had swept the relays at the world championships since 2007.
All eyes will definitely be on Lyles as he sprints toward the Paris Olympics next year. If he pulls off a triple in Paris, he will join the likes of Carl Lewis, Wilma Rudolph and Jesse Owens as the Americans who have won all three sprints on the world stage.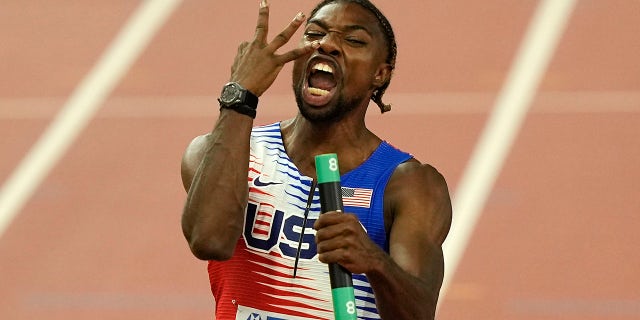 CLICK HERE TO GET THE FOX NEWS APP
"I want people to say 'Wow, this isn't just a fast guy, he's a well-rounded guy with a good personality, and I want to follow him for that,'" he said Friday.
The Associated Press contributed to this report.