Gov. Glenn Youngkin's, R-Va., administration released a statement on Wednesday firing back at the Fairfax County Public Schools' decision to defy the state's guidance on gender and pronouns.
"The law requires the Virginia Department of Education to provide model policies and requires school boards to adopt policies consistent with those provided by the Department," Governor Youngkin spokeswoman Macaulay Porter told Fox News Digital. "The Fairfax County Public Schools policies diverge from VDOE model policy guidance and perpetuate a false notion that FCPS knows what's better for a child than a child's parent. The Fairfax County school board is expected to follow the law."
Macaulay's comments came after FCPS Superintendent Michelle Reid on Tuesday announced that the district will defy Gov. Glenn Youngkin's new guidance on bathrooms and pronouns.
VIRGINIA'S LARGEST SCHOOL DISTRICT TO DEFY THE GOVERNOR'S GUIDANCE ON BATHROOMS, PRONOUNS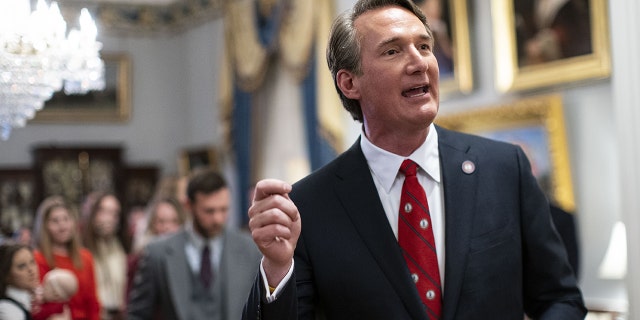 The governor's response comes after FCPS Superintendent Michelle Reid announced on Tuesday the district will defy Youngkin's new guidance on bathrooms and pronouns.
Reid stated that after conducting a "legal review," the district's policies are consistent with the state's anti-discrimination laws, which justifies its actions.
"We have concluded our detailed legal review and determined that our current Fairfax County Public School (FCPS) policies are consistent with federal and state anti-discrimination laws as required by the new model policies," Reid said in a statement
In September 2022, the Virginia Department of Education updated its Model Policies for the Treatment of Transgender Students in Virginia's Public Schools, noting that the guidelines under the previous administration "disregarded the rights of parents and ignored other legal and constitutional principles that significantly impact how schools educate students, including transgender students." 
ATTORNEY FOR TEEN SUSPENDED AFTER OPPOSING TRANS IDEOLOGY SAYS RELIGIOUS FREEDOM 'ESSENTIALLY DEAD' IN CANADA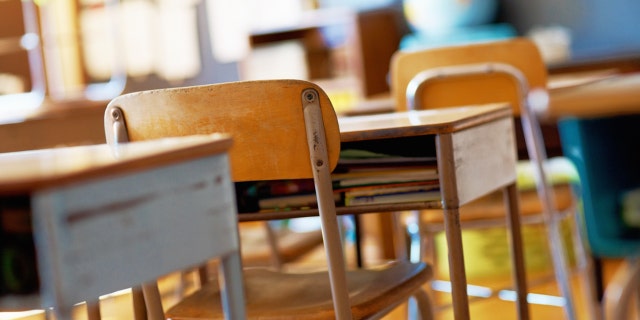 The new policies also stated that the previous guidelines "promoted a specific viewpoint aimed at achieving cultural and social transformation in schools."
The policies entail requiring school activities to be separated by sex and that student participation will be restricted to the sex that was assigned to the individual at birth as opposed to their gender identity.
The policies also require students to use a bathroom that corresponds with their sex assigned at birth.
Virginia's Dept. of Education listed first under the "Guiding Principles" section that "parents have the right to make decisions with respect to their children" and that the "policies shall be drafted to safeguard parents' rights with respect to their child, and to facilitate the exercise of those rights."
The policies go on to cite the 14th Amendment in the Constitution, which gives parents a "fundamental right to direct the upbringing and education of their children."
FEMINIST MEDICAL SCHOOL PROFESSOR SAYS TRANS KIDS IDENTIFYING AS 'MINOTAURS' ARE PART OF 'GENDER REVOLUTION'
Furthermore, the administration issued "board model policies" in accord with "compliance with non-discrimination law," and "identification of students," among several other standards as it pertains to the treatment of transgender students in public elementary and secondary schools.
Every local school board is required to "adopt policies" that are consistent with the 2022 Model Policies.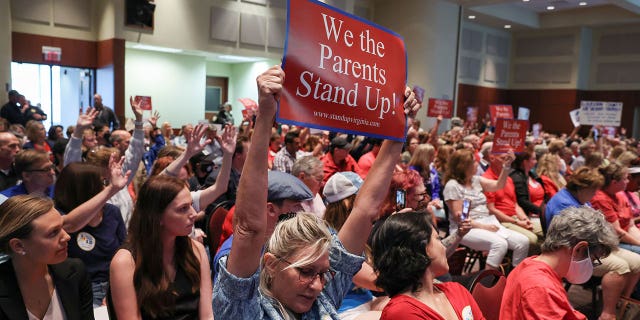 However, FCPS is pushing back against the model policy.
"Let me be clear that FCPS remains committed to fostering a safe, supportive, welcoming, and inclusive school environment for all students and staff, including our transgender and gender-expansive students and staff," the letter said.
CLICK HERE FOR THE FOX NEWS APP
The letter goes on to say that the school district "Will continue to be addressed by their chosen names and pronouns, as provided by FCPS Regulation 2603 (V) and federal law; Will continue to be provided with access to facilities, activities, and/or trips consistent with their gender identity, as provided by Regulation 2603 (IX) and federal law; Will continue to have their privacy respected regarding gender expansive or transgender status, legal name, or sex assigned at birth, as provided by FCPS Regulation 2603 and federal law."
For more Culture, Media, Education, Opinion and channel coverage, visit foxnews.com/media