A shooting in Jacksonville, Florida, has left four people dead, including the shooter, in what officials are describing as a racially motivated crime.
The shooting happened at Kings Road and Canal Street in Jacksonville, Florida on Saturday afternoon when an unnamed male entered a Dollar General a little after 1 p.m. armed with an AR-style rifle and a handgun, according to Jacksonville Sheriff T.K. Waters, who added the shooter was wearing a tactical vest.
According to the report, a SWAT team was seen near a Dollar General in the area and working with a potential standoff involving an armed suspect who was barricaded inside the store.
Waters said that two male victims and one female victim was killed, adding that they were all Black. After killing the three victims, the suspect took his life, he said.
FLORIDA DEPUTIES ARREST MAN WEARING 'SCREAM' MASK DURING 2 ROBBERIES: OFFICIALS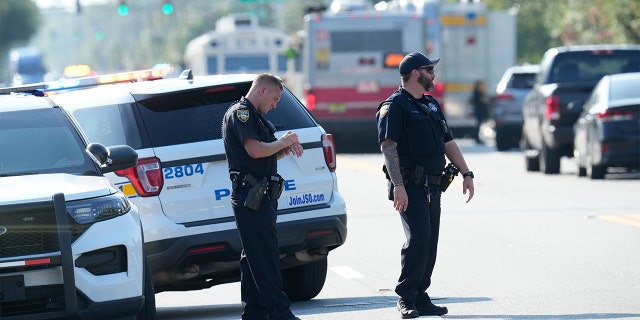 "Plainly put, the shooting was racially motivated and he hated black people," Waters said. 
Waters said the shooter had authored "several manifestos," with one to his parents, another to media, and a separate one to federal agents, adding that portions described the suspect's "disgusting ideology of hate."
The sheriff said that the suspect texted his father, telling him to check his computer at 1:18 p.m. His father called the Clay County Sheriff's Office at 1:53 p.m., but by that time, the suspect had begun the shooting in Jacksonville.
FLORIDA MAN CHARGED IN COLD CASE KILLING OF STORE EMPLOYEE STABBED 73 TIMES FOUND GUILTY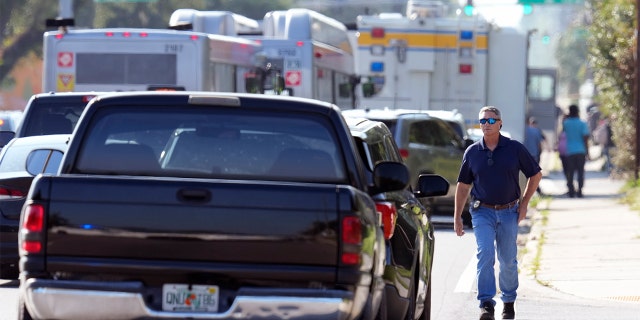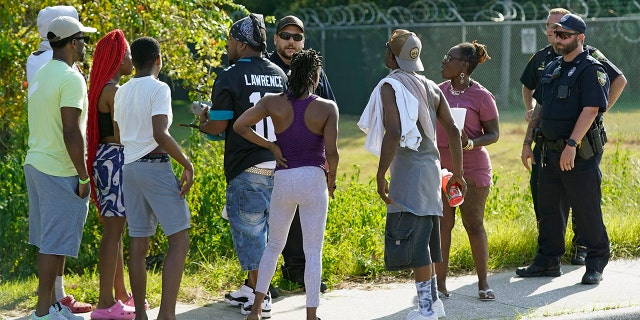 The unnamed suspect was believed to have resided in Clay County, Florida, and was involved in a 2016 domestic call with no arrest, Waters said, adding in 2017 the individual had a Baker Act. 
Florida's Baker act provides individuals "with emergency services and temporary detention for up to 72 hours for mental health examination pursuant to Florida Statute Chapter 394," according to a state government website.
Waters said that Swastikas were found on the guns used in the shooting.
Florida Governor Ron DeSantis said the shooting is "totally unacceptable."
"The shooting, based on the manifesto that they discovered from the scumbag that did this, was racially motivated. He was targeting people based on their race," he said. "This guy killed himself rather than face the music and accept responsibility for his actions. And so he took the coward's way out. But we condemn what happened in the strongest possible terms. We've offered support for Sheriff Waters and the city of Jacksonville, and we send our condolences to the victims and their families who are the victims of a very cowardly act."
The White House told Fox News that President Biden has been briefed on the shooting.
CLICK HERE TO GET THE FOX NEWS APP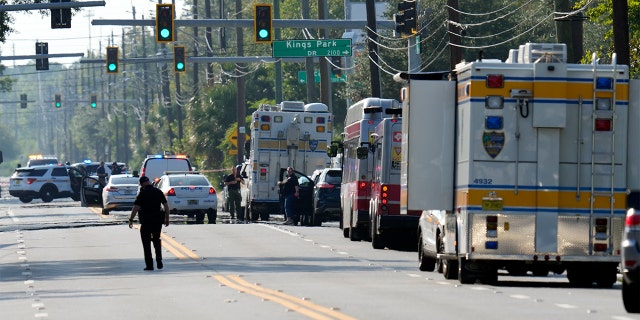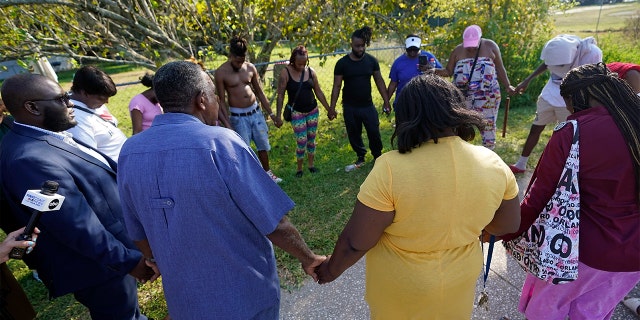 FBI Jacksonville Field Office Special Agent in Charge Sherri Onks said during the press conference that her agents are involved with the investigation and "rushed to the scene" to assist local law enforcement.
Onks said the Department of Justice has opened a federal civil rights investigation, adding that the incident is being pursued as a hate crime.