Florence Welch, lead singer of Florence and the Machine, is recovering from a health scare.
After the band canceled two concerts over the weekend, Welch took to Instagram to explain what had happened, revealing that she had undergone emergency surgery.
"I'm so sorry I had to cancel the last couple of shows," her message began.
LUKE BRYAN 'REGRETFULLY' CANCELS ANOTHER CONCERT FOR HEALTH REASONS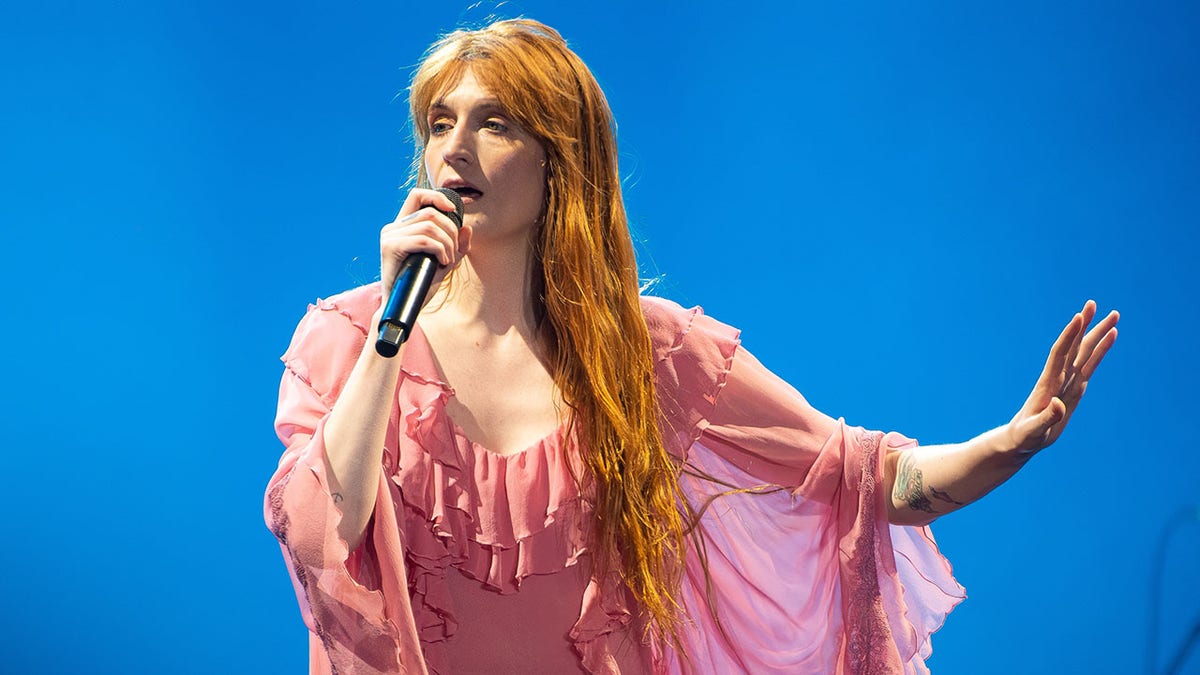 Welch, who previously had to cancel concerts after she broke her foot onstage in November, continued, "My feet are fine, I had to have emergency surgery for reasons I don't really feel strong enough to go into yet, but it saved my life."
"And I will be back to close out the Dance Fever tour in Lisbon and Malaga. (Maybe not jumping so much but you can do that for me)"
The dates mentioned are scheduled for Sept. 1 and 2.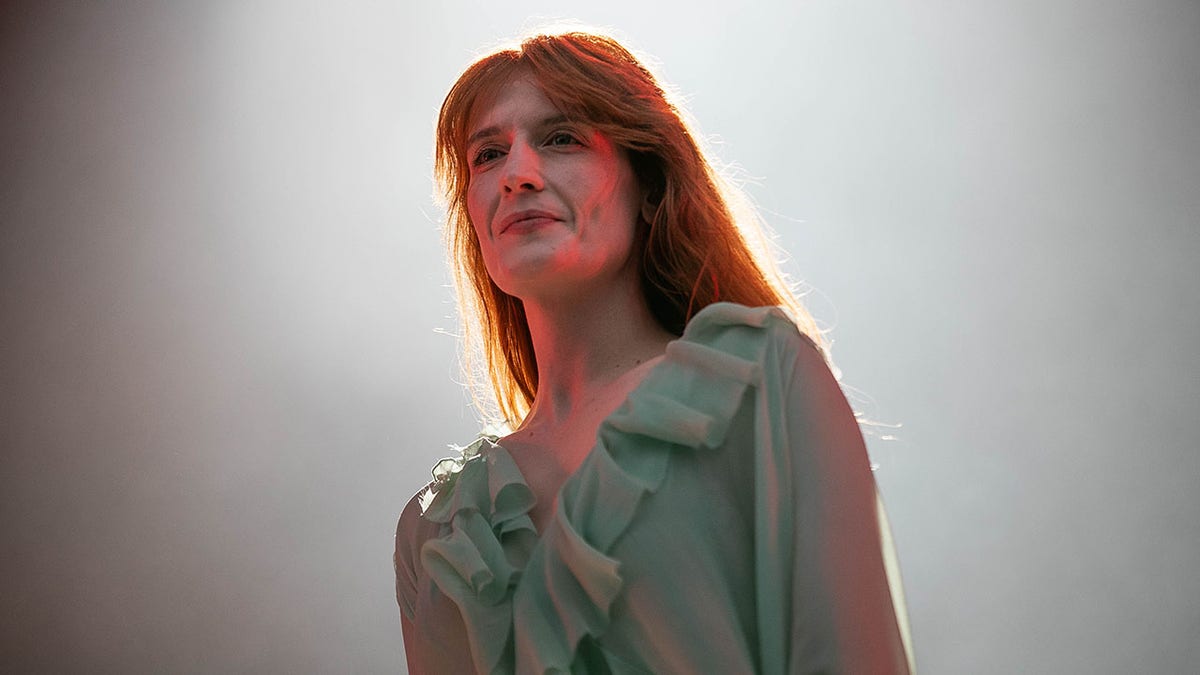 The Dance Fever tour is named after Florence and the Machine's latest album. The title, as well as the album itself, was inspired by choreomania, a strange phenomenon that took place over a number of centuries in Europe. Also known as "dancing mania," the condition has been described as an uncontrollable urge to dance that spreads among groups of people. It has been well-documented a number of times, but never fully explained. The last outbreak happened in the 17th century.
Apparently alluding to this theme, Welch continued her statement by writing, "Suffice to say I wish the songs were less accurate in their predictions. But creativity is a way of coping, mythology is way of making sense."
THE CHICKS CANCEL MULTIPLE SHOWS DUE TO MYSTERY ILLNESS
"And the dark fairytale of Dance Fever, with all its strange prophecies, will provide me with so much needed strength and catharsis right now."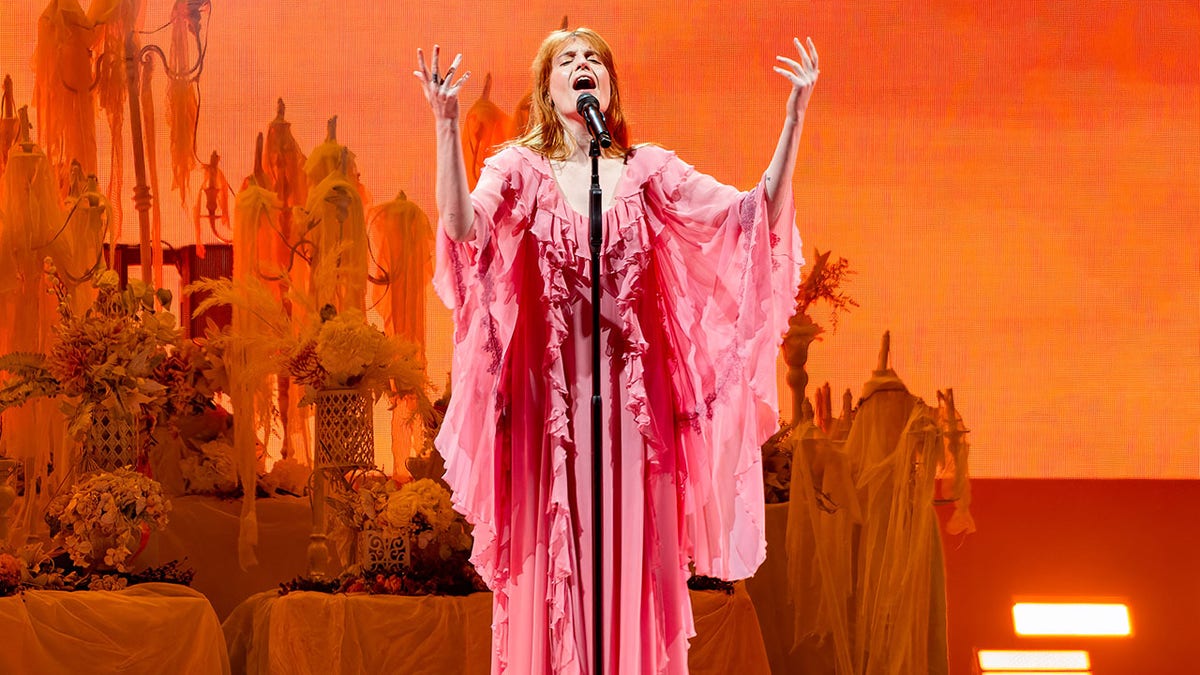 While Welch's new health issues have affected the ending of this tour, other medical problems marred the beginning of it – it was only days into the tour when she broke her foot.
"I'm so sorry to say that after an X ray it seems I was dancing on a broken foot last night," she wrote in November after a concert in London. "It is not in my nature to postpone a show, and certainly not a UK tour, but I'm in pain and as dancers know, dancing on an injury is not a good idea. And have been told not to perform to avoid further damage."
CLICK HERE TO SIGN UP FOR THE ENTERTAINMENT NEWSLETTER
She continued, "I'm heartbroken as the Dance Fever tour has been my favourite show we have ever put on. The communion with you. Your beautiful faces shining. I love you so much, and I'm so sorry to anyone who is disappointed. My heart is aching. I can't wait to be back on my feet and back in your arms."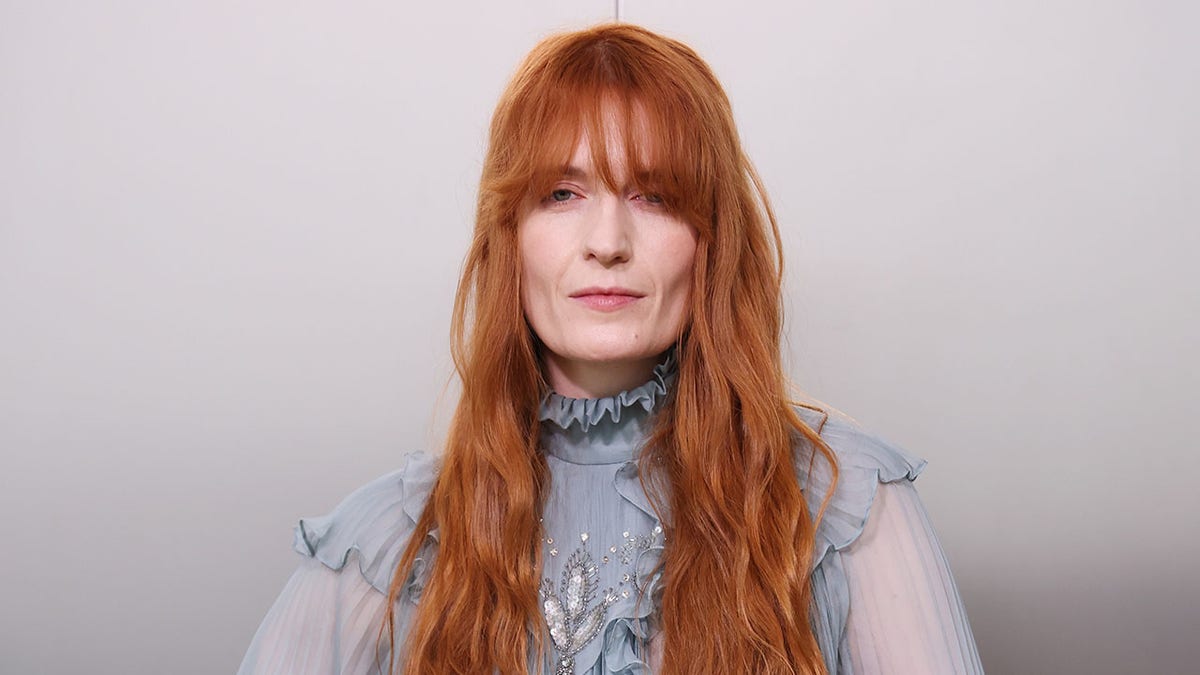 Florence and the Machine is an indie rock band based in the U.K. They have been nominated for seven Grammy Awards since they formed in 2007, and they have won two Brit Awards, one for British Album of the Year for their 2009 album "Lungs."
CLICK HERE TO GET THE FOX NEWS APP
The band is known for songs like "You've Got the Love," "Dog Days are Over" and "Shake It Out."