More controversy surrounds Spain's women's soccer team after it won its first-ever Women's World Cup Sunday. 
Footage has emerged showing Spain's head coach Jorge Vilda appearing to grab a female staffer's breast as the team celebrated Olga Carmona's World Cup-winning goal in the first half of the final against England. 
The world camera feed cut away from the coaches and staff celebrating the goal, but different footage showed Vilda move his hand from the shoulder of the female staffer to her breast while he looked onto the field. 
CLICK HERE FOR MORE SPORTS COVERAGE ON FOXNEWS.COM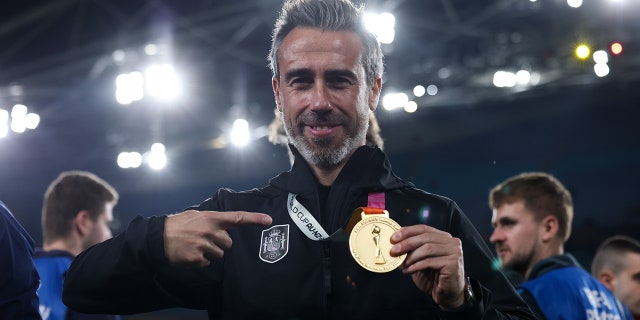 It's unknown if the contact by Vilda was intentional, but many on social media are outraged considering what just happened with Spanish soccer federation President Luis Rubiales. 
Rubiales was ridiculed for kissing Spanish player Jenni Hermoso on the lips, grasping her head with both hands in the process, during the World Cup Final ceremony following Spain's victory. 
Rubiales has since apologized. 
SPANISH FA PRESIDENT'S KISS ON JENNIFER HERMOSO AFTER WOMEN'S WORLD CUP VICTORY SPARKS CONTROVERSY
"I made a mistake, for sure," Rubiales said about the kiss and his reaction, per ESPN. 
"I have to accept it. In a moment of such emotion, without any bad intention or bad faith, what happened, happened, in a very spontaneous way. [There was] no bad faith from either side."
Hermoso initially said she did not like the kiss, but noted later it was "no big deal."
"It was a mutual, totally spontaneous gesture because of the huge joy of winning a World Cup," she said. "The 'presi' and I have a great relationship. His behavior with us has been a '10.' It was a natural gesture, of affection and gratitude. … We've won a World Cup, and we won't get away from what's important."
Rubiales said, "We saw it as something natural and normal."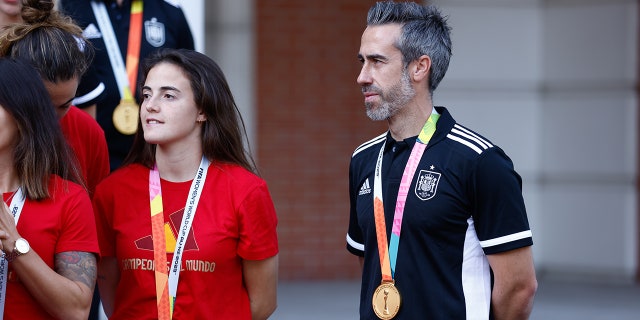 "I have to learn from this and understand that a president of an institution as important as the federation — above all in ceremonies and that kind of thing — should be more careful," Rubiales added. 
This incident with Vilda comes one year after 15 players for the Spanish national team walked away from the program, demanding that Vilda be removed from his post as head coach, a title he's had since 2015, because he treated the players like "children."
SPANISH SOCCER HERO OLGA CARMONA LEARNS OF FATHER'S DEATH AFTER DECISIVE WOMEN'S WORLD CUP FINAL GOAL
In September 2022, those 15 players emailed the Royal Spanish Football Federation (RFEF) saying they did not want to be considered for national selection due to their "emotional state" with Vilda in command of the squad. The complaints were later denied by the players, however reports have come out about Vilda on and off the field.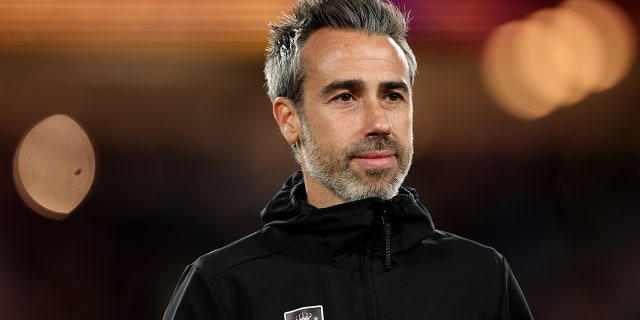 Multiple reports, including from Mundo Deportivo, said Vilda wanted every player to keep their hotel rooms unlocked before midnight while on national duty so he could personally see if they were asleep on time. Players were also reportedly required to check in with Vilda when they went out, and he'd ask where they were headed, who they went with and more. 
Only three of the 15 players that reportedly wrote to the RFEF returned to national play. 
CLICK HERE TO GET THE FOX NEWS APP
Spain defeated England 1-0 Sunday to win the Women's World Cup.